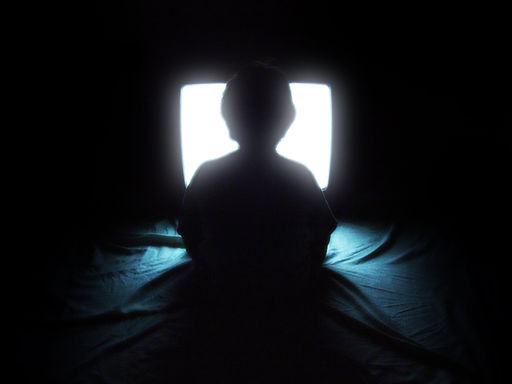 I'm going to make a confession and I have a funny feeling many of you are going to agree with me. I absolutely, totally and utterly despise television commercials that are pitched at children. They completely do my head in. I've no idea how the funding could be replaced, but children's television would be a much better without them.
I've written in the past about my dislike and guilt about letting the kids watch TV. I always feel like we should be baking, playing games, reading or undertaking some other wholesome activity. The truth is you can't always do that. Sometimes you need 20 minutes of peace to cook an evening meal and the TV fills that space perfectly.
Or at least it does at the moment. Our toddler is too young to object to whatever is put on and will simply watch whatever her big sister wants. I know this won't last. Arguments have already taken place between the two of them about what music goes on Spotify, but that's a different blog post for another day.
As if the guilt of placing your child in front of the TV isn't enough, you then find there are a ridiculous number of ad breaks. The commercials seem to fall into two camps. They're either generic for the European market and the kids don't speak because of the differing languages or they're imported from the US and they do talk.
Regardless, they seem to follow the same pattern. There's usually a script delivered so quickly you can only just comprehend it, bright colours blurring across the screen, horrendous camera angles and a bunch of smiley children. The kids always seem unnaturally happy, as if they've just solved the Middle East crisis using some kind of plastic tat.
The other thing that annoys me is how many of these things there are. Each commercial break is, what, three minutes? During that time you must easily get 10 adverts. I've never bothered counting, I just don't think I could sit through an entire ad break. I find myself wanting to do a Led Zeppelin and hurl the TV out the window mid-way through the first commercial.
After every commercial the inevitable question comes; "Can I have one please?" No no no and no again. Absolutely not. Most of it is over priced rubbish.
I have no particular point to make. That was more of a rant. What do you think 'though? Do you dislike TV advertisements aimed at kids as much as I do?
Photo credit: Aaron Escobar. Reproduced under Creative Commons agreement. For links to the various Creative Commons agreements, see my Disclosure page.
Interested in this blog post? Well have a read of these...