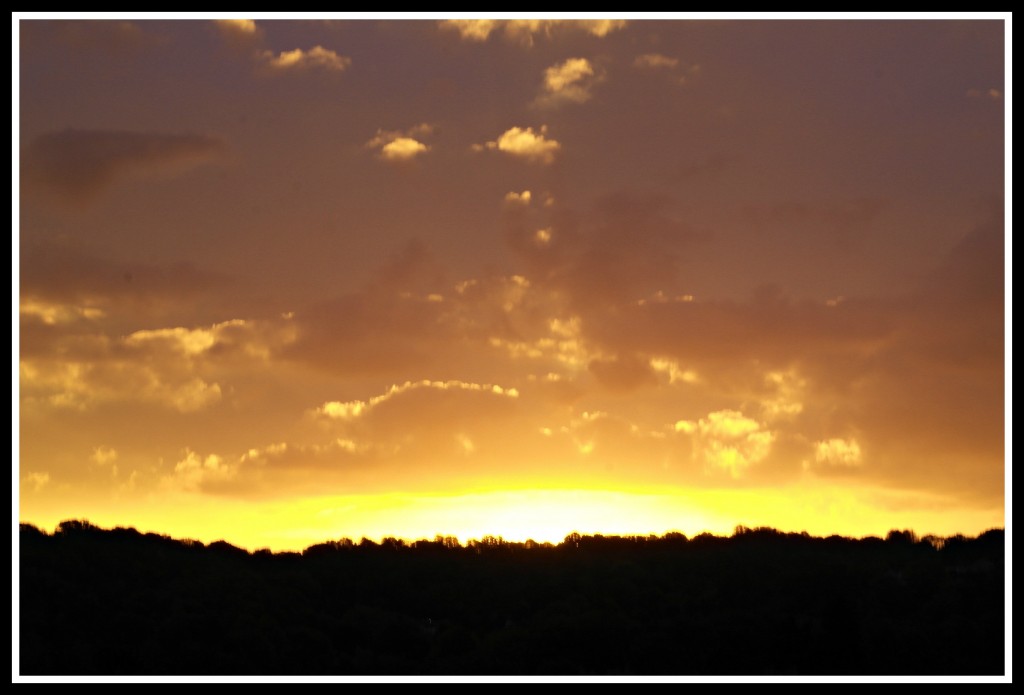 Captured here is the sun rising over a hill near Chez Adams early last Monday morning. What caught my eye was the burst of colour where the sunlight was coming over the brow of the hill and the amazing colours in the sky. It also contrasts well with the dark silhouette of the trees.
Technically, it's not a perfect picture. If you look closely, the trees are slightly out of focus. Despite this I think it is very eye catching and the eye is drawn away from the flaws (at least I hope so!). For those that love detail, the ISO was set at 400, aperture was f22 and focal length 45mm.
This image also comes with a soundtrack. Anyone that follows my twitter feed has probably picked up on the fact that I've recently discovered the music of London Grammar (about a year later than the cool kids but, hey, I got there in the end). While taking this shot, the band's first ever single, Hey Now was playing in the background. It's a song that fitted perfectly with the moment. If you're curious, you can listen to the tune here.
As ever, I've linked this to the #MySundayPhoto linky hosted by the OneDad3Girls blog. Click on the badge below to see more amazing photographs from other bloggers.
Interested in this blog post? Well have a read of these...