It's hard to believe it, but earlier this week it seemed like spring had actually arrived. We had two days of back to back sunshine and I passed these crocus plants on the school run during one of these glorious mornings.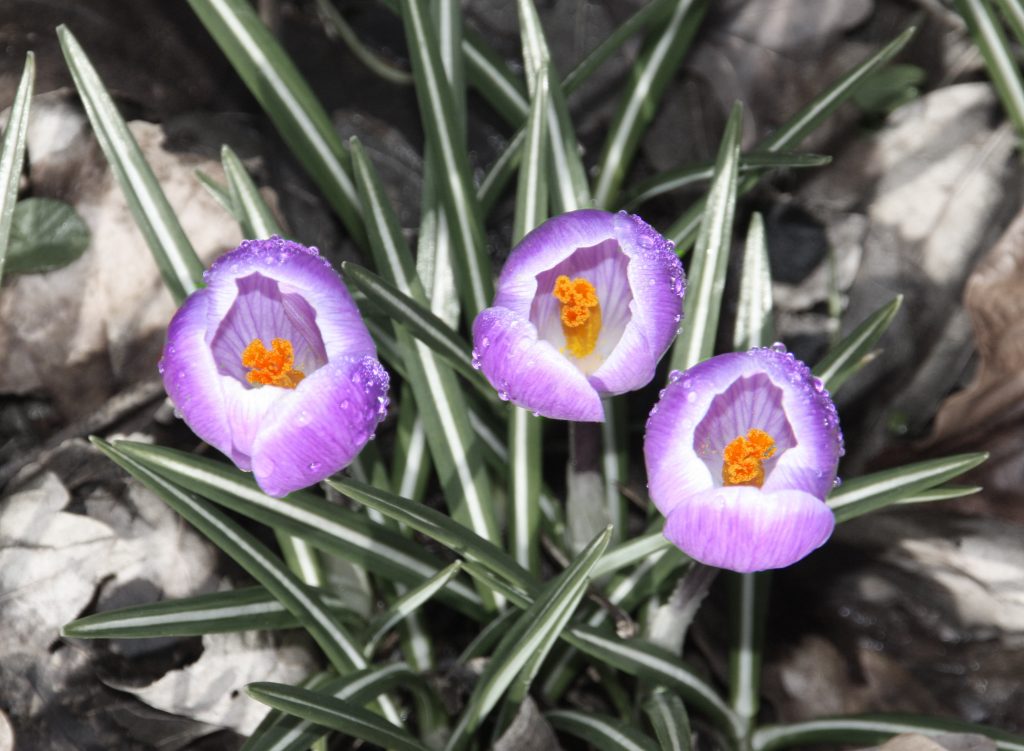 As you can see, the flowers were bright purple. I simply had to return with my camera to photograph them.
On closer inspection I noticed the bright yellow stamens on the inside. There was bright sunshine, bright purple leaves and brightly coloured yellow stamen. It was a very uplifting scene and very spring like!
Following on from my recent experiment with selective colour, I thought I would use this technique again to highlight the amazing colours of these crocus flowers.
I took the image in close up mode. During the editing process, I reduced the hue and saturation until the image was almost entirely black and white.
Unlike my previous attempt, I kept some of the colour in the image so there was still some green and brown in the background. I then reinstated the colour in the leaves and stamens by painting them back in.
It's fascinating to think that is a process photographers used to do by physically painting the colours into the pictures using brushes. It still requires some skill to do it with a computer but it's not like the old days.
Anyway, this was a fun little experiment. I hope you like the result. To me it looks slightly other worldly although the bright colours do stand out, which was my intention.
I will be linking this to one of my favourite blogging linkies. It's called #MySundayPhoto and it is hosted by the Photalife blog. If you have liked this picture, I recommend clicking on the badge below and visiting the linky as it features photography from some very talented bloggers.
Interested in this blog post? Well have a read of these...