Sometimes I fall short of the standards I set myself. One area where I know standards have slipped over recent months is use of water. It being National Water Saving Week, I was asked by SES Water and Save Water Save Money to take a look at my water usage.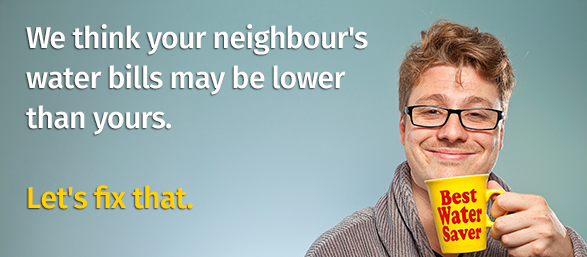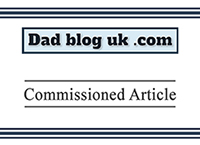 That was only part of the challenge. Once I'd analysed the data, I was asked to put forward some ideas for reducing water use during the bedtime routine.
Why has our water use increased?
I just want to take a step back for a second. You will have noticed I said "standards have recently slipped."
As a family, we have had a demanding time. I won't go into details, but time has been short and stress levels have been higher than usual.
Busy with other matters, I have, on numerous occasions, forgotten to put the dishwasher on at night, something I would always do on the eco setting. Instead I've had to put it on the non eco 'quick wash' in the morning in time for breakfast. For convenience, I have also taken the car to a commercial car wash more than once. Those are just two examples of my poor behaviour, there have been others!
Introducing the aqKWA Savings Engine
SES Water and Save Water Save Money have together created the aqKWA Saving Engine. It's free to use and you'll find it online here.
It takes just a few minutes and by answering questions such as whether you use a pressure washer and how many baths you have, it estimates how much water you use. It also makes suggestions as to how you can save water.
With some trepidation I filled it in. When the results came through, they were disappointing, but I won't lie, I was expecting much, much worse.
My average daily water use is 158 litres while the average in my locality is 140litres. Sure, we could be doing better, but if the past few months had been more settled, I am confident enough to say the results would probably have come in below the 140 litre mark.
I'm usually quite tough on water use. The car would normally be washed with a bucket of water, I'd limit time in the shower, always use the dishwasher's eco wash, only use rain water in the garden etc. It is simply the case things have gone a bit awry and this has been a useful wake-up call.
If I can get the family back on track, we could:
Save £104 on our water bills annually
Reduce our water use by 40,000 litres per annum
Reduce the amount of electricity we use a year by 633KWh.
Thinking about the bedtime routine
The aqKWA Savings Engine made a number of suggestions. Some of them could easily be applied to the bedtime routine. Here are a few suggestions that we shall endeavor to apply:
Shower instead of bath
Persuade Helen and Izzy to have showers instead of a bath at bedtime. As Helen is getting older, I think this will naturally happen anyway, but if we can impress on them the importance of saving water, maybe it will happen all the sooner.
Regulate the shower's water flow
Something we could all do as a family is use a shower head that regulates water flow. We could also use a timer to limit the length of time we all spend getting washed. If Helen and Izzy showered before going to bed and we combined this with a timer and regulated water flow, it would significantly cut down on water use compared to having a bath.
Insert a water saving device in our lavatory's cistern
The children are always encouraged to go to the lavatory before bed. We have previously placed water saving devices in our cistern that reduced the amount of water used for each flush. After having some plumbing work done, however, we failed to replace it and this is a simple action we could easily take.
Encourage Helen and Izzy to turn the tap off while brushing their teeth
I often leap in and turn the tap off when they're brushing their teeth. I think this is a message we simply need to reinforce and ensure they get out of the habit of leaving the tap running.
Further help from SES and Save Water Save Money
SES and Save Water Save Money are both doing more than providing the Savings Engine. Once you have undertaken the test, you will be offered a range of free, water saving items.
You may also be offered a house visit from a specialist who will offer advice on how to save water. We have been offered a visit and I look forward to arranging one and hearing what hints and tips they offer.
National Water Saving Week
I found the Savings Engine to be very simple. The results could have been a great deal worse, but I will not shirk my responsibilities. They could have been better and this has been a welcome intervention.
I would thoroughly recommend you give it a go and do your bit to conserve water. You will almost certainly get you hands on some free water saving devices so it's well worth trying out. If you still need some convincing, SES has produced this video that shows how the aqKWA Savings Engine works and what you will get from using it.
I will now be persuading Helen and Izzy to think about water use at bed time. Mrs Adams and I will also buck up our ideas as we could dramatically reduce our water consumption by taking some incredibly simple steps.
Are you tempted to try out the Savings Engine yourself? Are you taking action for National Water Saving Week? Maybe you have some advice and tips you'd like to share? If so, please leave a comment below. I read and respond to them all so please don't be shy.
Disclosure: This commissioned post was produced in association with SES Water.