It's happened! After months and months of stress, we have at long last moved house. This was the week of the move and with exchange and completion taking place very close to each other, it's been a busy time. I haven't had an opportunity to get out with my camera and so this image is another one from my recent visit to Leith Hill.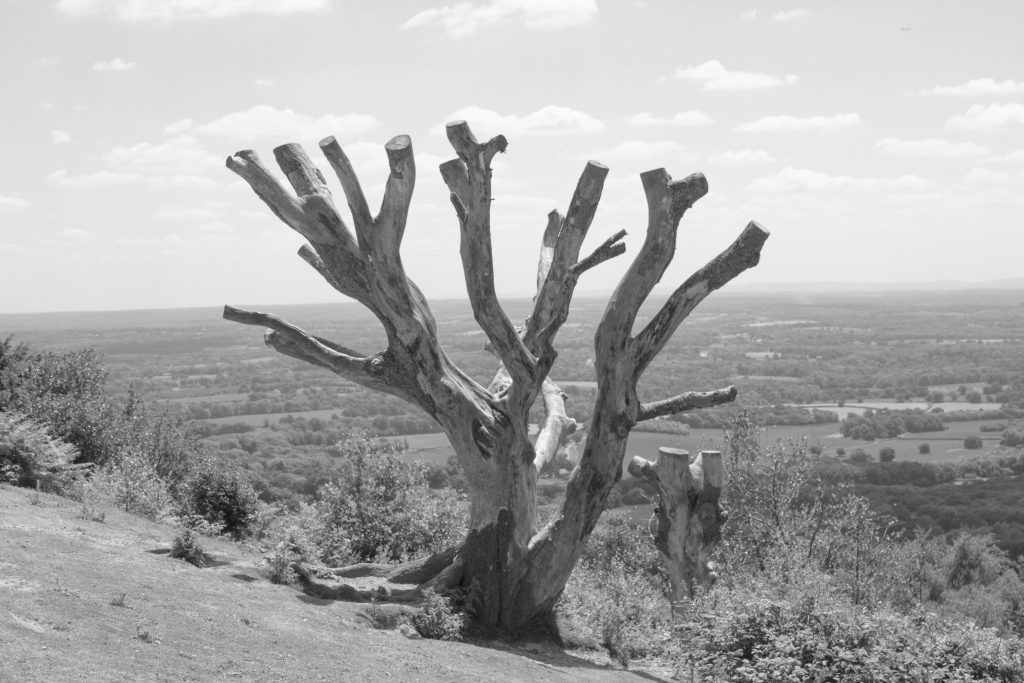 I spotted this heavily pollarded tree while I was at the top of Leith Tower. It was a real feature on the landscape and so I took a number of images of it and thought I'd flip it to black and white to see how it worked. I've had to amend the contrast slightly to make the clouds more prominent as I think they add to the atmosphere.
Once in black and white, I noticed something interesting about the landscape in the background. Look at the horizon closely and you'll see I've unwittingly taken a photo that shows the curvature of the Earth. It's very subtle and most prominent on the left hand side, but it is there.
Needless to say, my attention was on the tree, but I was delighted when I realised what Id done. It's always great to take a photograph of one thing but then discover you've picked up another interesting feature as well.
What's the most interesting thing you have taken a photograph of by accident? I'm sure you must have some good examples so do leave a comment below with your story.
This being a photography post, I will be adding it to the #MySundayphoto photographic linky hosted by the Photalife blog. I recommend clicking on the badge below and paying the linky a visit if you enjoy photography as you'll some great examples form other bloggers.
Interested in this blog post? Well have a read of these...