Keen to practice my photography in different locations, I jumped in the car while the kids were at school and took myself off to a National Trust site in Surrey called Leith Hill. I was totally chancing it as I'd never been before but it worked out well because it is a glorious location.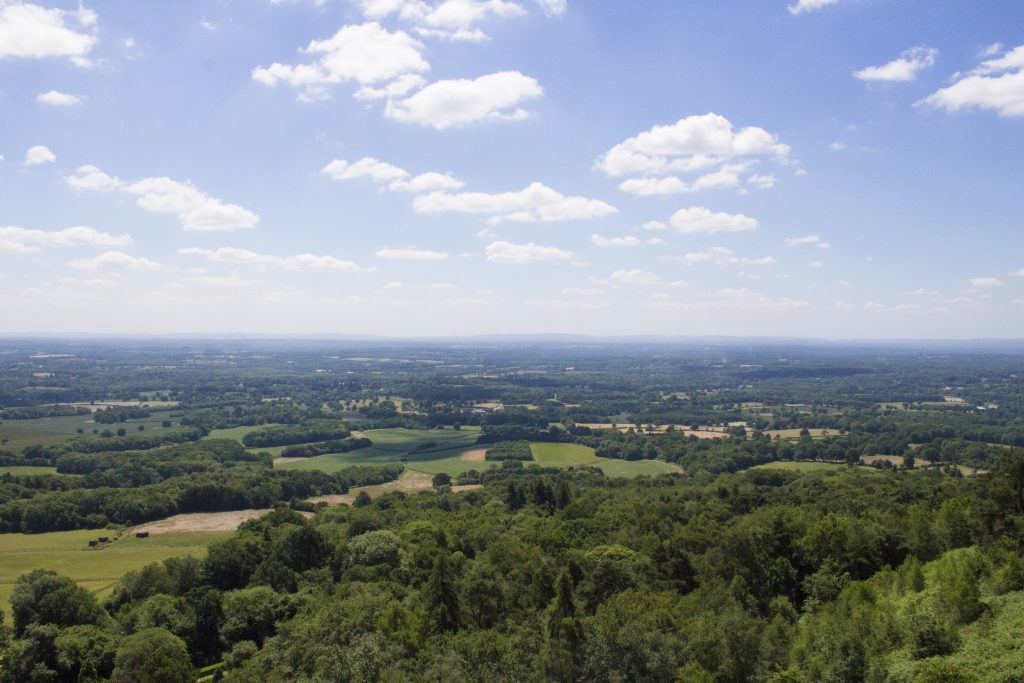 At the top of Leith Hill is the imaginatively titled Leigh Hill Tower. It was from the top of the tower that I took this photograph looking south towards the English Channel.
I very rarely attempt landscape photography these days. I've tried in the past but I generally find someone else has already taken a picture-postcard image.
On this occasion, however, I thought the landscape was so stunning I took the picture. I felt the 50/50 mix of landscape and sky worked well and the clouds added a slightly surreal aspect to the image.
In the editing process I've slightly increased the vibrancy and blues, but only a tiny bit. Otherwise it remains untouched.
I'm a little unclear why Leith Hill Tower was built, but it seems to have been created as a folly. It was built in the 1800s and has a troubled history. Apparently the construction work was poor and it quickly fell into disrepair. It then became a hotbed of criminal activity with poachers, smugglers and other undesirables using it as a base for their illicit activities.
All the while, sailors in the English Channel would use it to help them navigate their ships. I hadn't appreciated this during my visit, but the English Channel is only 25 miles away from the Tower.
The owners eventually filled it in with rubble and concrete to keep the undesirables away. It was subsequently renovated and became a popular tourist attraction before being donated to the National Trust. As a National Trust property, it attracted another form of undesirable; a dad blogger armed with his camera.
Below is a picture of Leith Hill Tower itself.  It's not the best image. A large delivery can turned up just as I was trying to take a shot and this made it impossible to get a picture with the surrounding landscape. Even so, it gives you an idea what the tower looks like.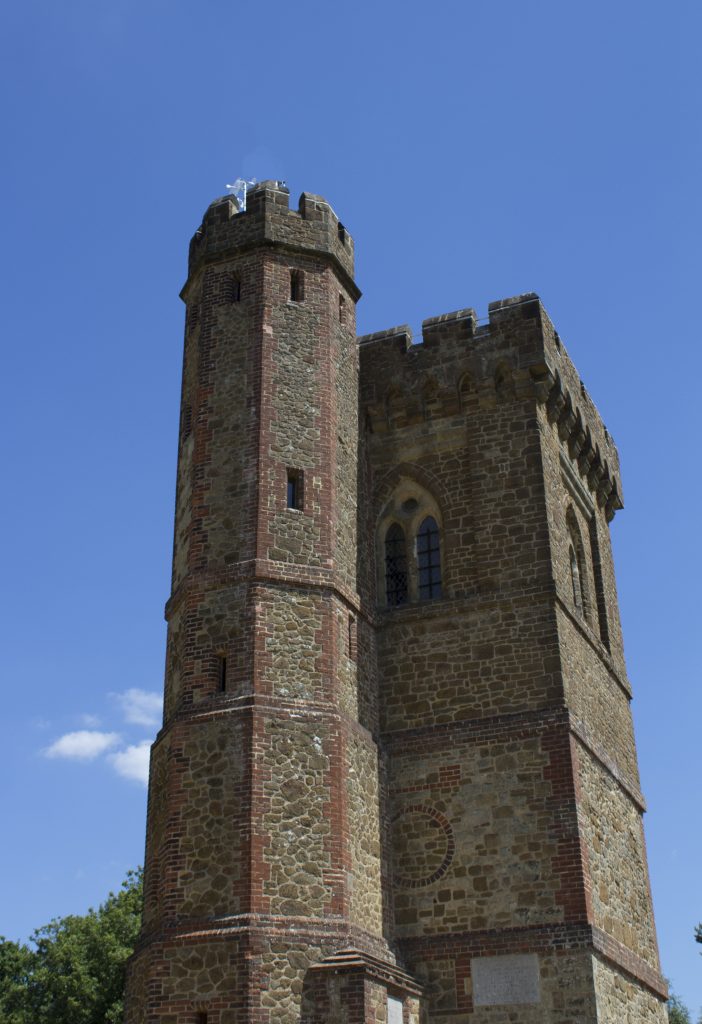 As I regularly do with my photography-focused blog posts, I'll be adding this to the #MySundayPhoto linky hosted by the Photalife.com blog. It's a fantastic linky showcasing some great photography so do click on the badge below to pay it a visit.
Interested in this blog post? Well have a read of these...