Imagine if stone-aged man was introduced to the comfort of a made-to-order DFS sofa. I'm sure you'll agree the result would be interesting. This recently happened at an exclusive preview of the latest Aardman-produced film Early Man.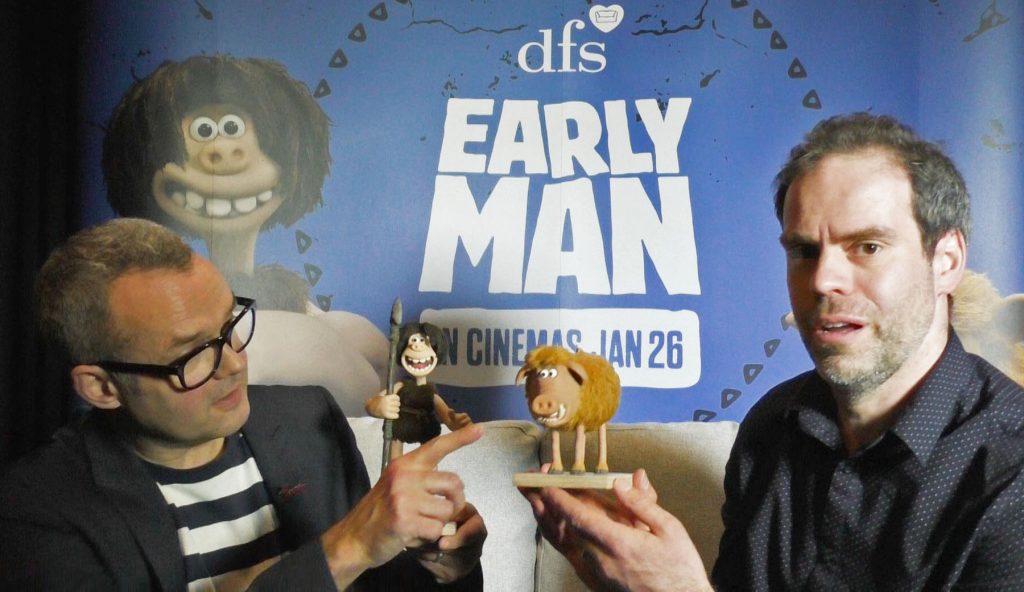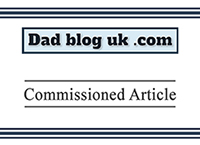 Okay, no, there were no real stone-aged people present. Some of the models of Stone Age characters that were used for making the film were at the preview and I even got to pose with them.
All the usual seating had been removed from the cinema and replaced with a wide-range of DFS sofas. Helen and I were invited along to the preview at the Genesis cinema in East London and we made a video all about it.
The screening was arranged to celebrate a tie-up between Aardman and DFS. It's a very clever partnership as Aardman is well-known for producing family-friendly films while every family home needs a sofa.
You may have noticed the latest DFS commercial on the television or in the cinema? If you have, it was made by Aardman and features Early Man characters as they are introduced to DFS sofas (if you want to watch the commercial, it's at the end of my video).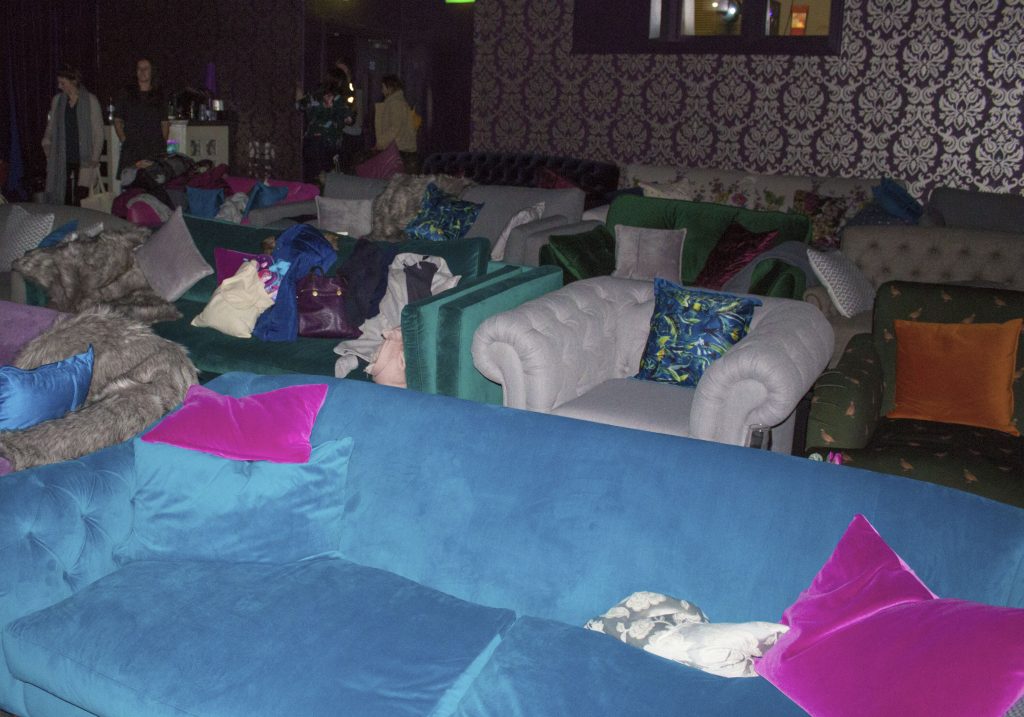 That's the background to what was going on, but what of the film itself? You're probably wondering if it is any good.
It tells the story of Dug and his Stone Age tribe. They are kicked off their land by a tribe of Bronze Age people led by the evil Lord Nooth.
What follows is a mad-cap adventure as Dug, along with this best friend Hognob, come up with a plan to win their land back in a game of football against the Bronze Age team, who are more interested in posing and looking good for their fans. Aided by Dug's new friend Goona, Dug and Hognob knock his tribe into shape so they are fit enough to play and the match takes place.
You'll have to watch the film to discover how it all ends. What I will reveal is that Lord Nooth is totally shown up in front of a stadium full of thousands of people when his mother unexpectedly pays him a visit during the match.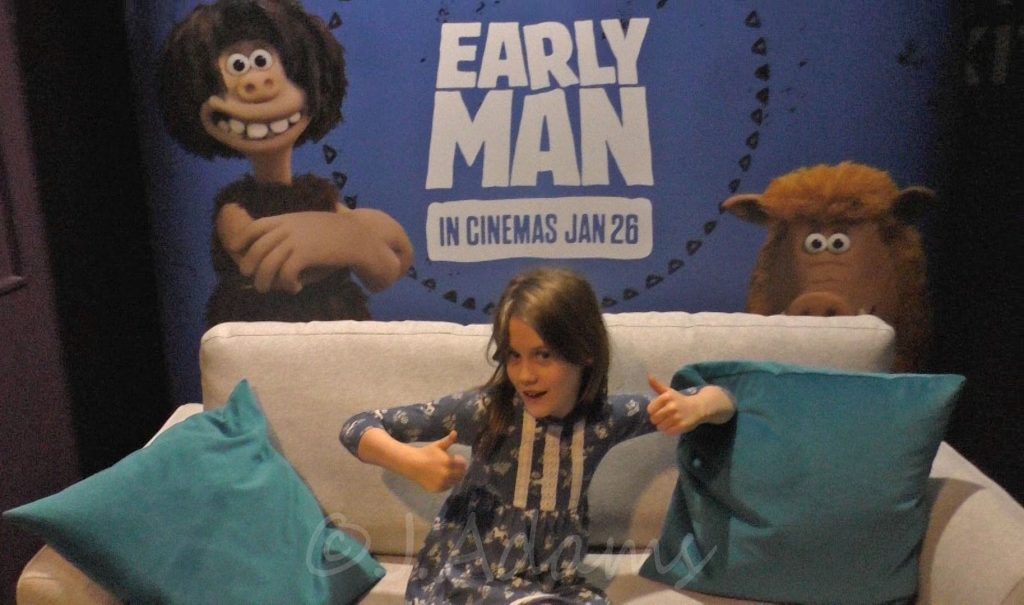 There are constant gags throughout the film, including a very funny one about Donald Trump's hair (blink and you miss it) plus numerous football jokes that even I, a confirmed football-phobe, was able to understand. Dug and his tribe are all loveable characters and the cast is very impressive. Just to give you a taster, Dug is played by Eddie Redmayne, Goona by Maisie Williams and Timopthy Spall plays Bobnar, chief of Dug's tribe.
I enjoyed it and Helen came away from the preview saying she found it "hilarious". I would thoroughly recommend it for adults and children alike and I won't deny it, watching it from the comfort of a lovely sofa was sublime!
Early Man will be on general release from 26 January 2018 and it has a PG classification.
Disclosure: This commissioned post was produced in association with Mumsnet and DFS.
Interested in this blog post? Well have a read of these...