I was a bit nervous about reading Eternity Leave. It's a work of fiction based on the experiences of stay-at-home-dad and author Simon Kettlewell, a man who has spent 19 years as the main carer for his four children. When portrayed in any media, fathers are often distant, bumbling, incompetent fools. Was Kettlewell going to make the same mistake?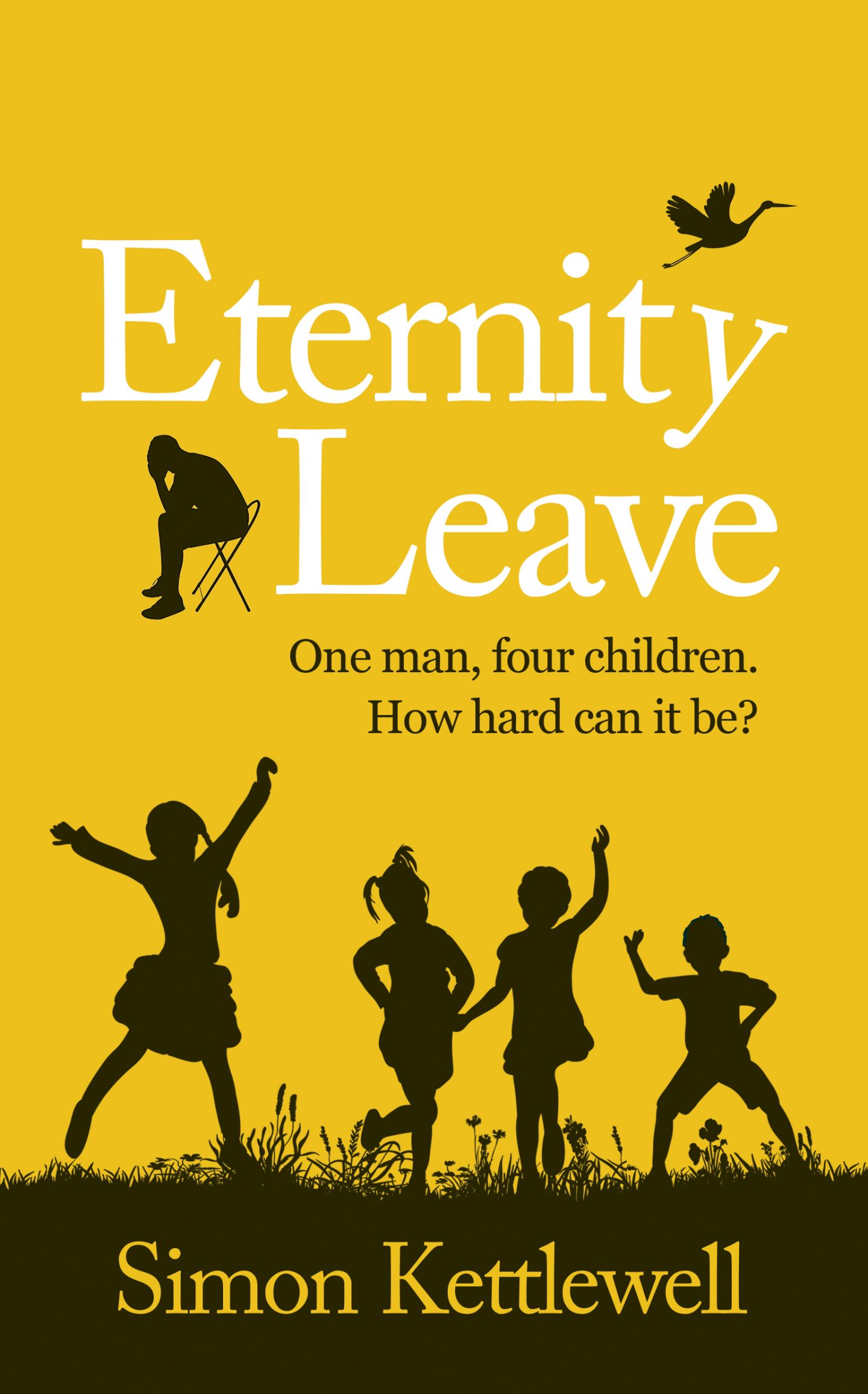 I won't keep you in suspense: He didn't. You know the phrase "write what you know about"? That's exactly what Kettlewell has done. Few men have spent two decades as the main carer for their kids and Kettlewell's experience is clear from the start. Much of what he wrote about I was able to relate to.
How the story begins
The story begins with a bizarre break-up between the narrator (his name is never revealed) and a woman called Brigit. To cut a long story short, they have an equally bizarre reconciliation and eventually buy a house in the West Country that needs vast amounts of work doing to it. Nonetheless, it sounds idyllic as the property comes with a small plot of land.
The narrator has dreams of doing the house up, developing a smallholding on the land and living off the grid. Brigit, however, has the audacity to fall pregnant. A decision is made: The man of the house is going to be an author and do the house up while caring for the baby. Brigit, meanwhile, will return to work as a senior manager in the NHS after her maternity leave has come to an end.
A baby girl arrives, called Chloe. As the day nears when Brigit returns to work, the narrator gets increasingly anxious and I was left feeling stunned at how this character lacked confidence in his abilities to look after his own chid. In the ensuing years he gains confidence, but he has many wobbles along the way.
As I said at the start, fathers are often portrayed as two-dimensional characters in popular media. The nameless dad in Eternity Leave has proper emotions. He gets anxious, he loses his temper, he gets scared, he gets lonely (more about that in a minute) and he also experiences joy.
The family grows
The rest of the story follows the family as it grows. The couple have three more children: Twins Ruby and Emma and finally, Ollie. The chapters flip between what is happening to the family in the present day with what happened when the children were younger.
There are some mad cap adventures along the way, such as when the narrator impulsively decides to revive his idea of starting a smallholding. Struggling to find something to do with the kids one rainy day, he bundles his offspring into the car and takes them to a farm supply store to buy some poultry, despite having absolutely no idea what he is doing.
I won't tell you how that little escapade ended. Let's just say the local fox population was happy (sound unbelievable? Not at all. My stepdad once returned home with a goat that spent the next 16 years living with us).
Later on, the narrator finds himself being told off by his kids' headmaster. Apparently, some parents had complained about him listening to The Ramones song Beat on the Brat loudly on the car stereo while on the school run. For those unfamiliar with this punk rock classic, someone had objected to the chorus line which goes as follows: Beat on the brat / beat on the brat / with a baseball bat oh yeah.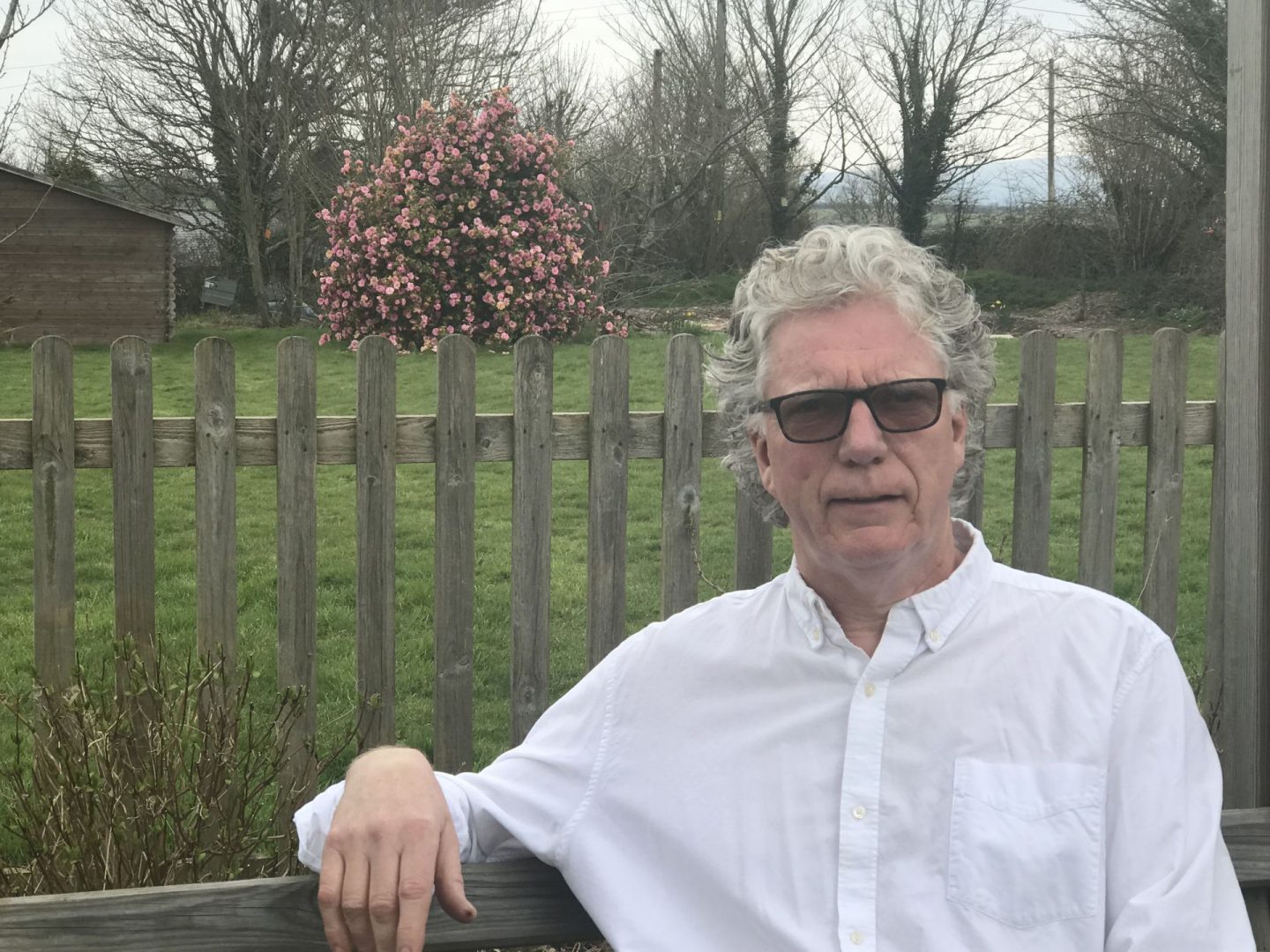 There's also a scene where he throws a party. This is a key scene in the story. It's a desperate attempt to fit in and make himself popular with the local mums. The party starts off well, but goes dreadfully wrong when some of the animals on the smallholding get loose.
This includes a couple of the pigs. If you've ever seen pigs running wild, you'll appreciate the impact they had on the party. The pigs eventually run off down the road but are later captured and returned by a local farmer.
The book features a bizarre array of characters. There are many athleisure-wearing mums of questionable hair colour, a kids' entertainer called Marlon the Music Man who crops up several times, a schoolteacher with an attitude problem and another dad who is living with some serious mental health issues. Oh yeah, and a porn film producer and his mistress. While bizarre, all these characters seemed to slot in perfectly and made the book realistic.
Maternal guilt and loneliness
Two recurring themes crop up throughout Eternity Leave. One is the issue of maternal guilt. There are occasional tears from Brigit as she discusses missing out on various elements of the children's lives because of her long work hours. Brigit also seems to have a more easy-going relationship with the kids, ultimately because she isn't the one constantly telling them to tidy their bedrooms.
Eternity Leave also beautifully addresses the loneliness and social isolation of the stay-at-home dad. It's telling that no one pops round for coffee, no mention is made of being offered help by mums or of having a supportive network of (mum?) friends to call upon in an hour of need. Indeed, there's one poignant scene where the dad tried to arrange a playdate for one of his kids, only to be rebuffed because the mum's husband wouldn't like another man being in the house.
The septic tank
There are also some bittersweet scenes involving the family's immediate next-door neighbours, one of whom is a successful lawyer married to one of the local Queen Bee mums. The two families have little to do with each other until the husband helps the narrator deal with an overflowing septic tank (Kettlewell has a superb way of writing about these mundane domestic issues).
Once the septic tank is dealt with, the neighbour opens up. In floods of tears, he explains his wife has been diagnosed with a cruel, degenerative medical condition and that she will inevitably die young. This incident eventually leads to one of the most touching, important scenes in the book, a conversation between the dad narrator and the Queen Bee mum. I won't spoil the surprise and explain why it's so pivotal to the book. Let's just say it was a moment of realisation.
Eternity Leave ends with a further bittersweet moment. Again, I won't spoil the surprise, suffice it to say my eyes might have been just a little bit moist as the narrator and his partner (Brigit and the narrator never marry) look on and marvel at their wonderful children while the father ponders what the future holds now his children are almost all adults and an empty nest is inevitable.
This book breaks the mould
Eternity Leave breaks the mould for books based on fatherhood. Firstly, it's a work of fiction with a dad as the main character, a dad who has voluntarily become the main carer for his kids. I couldn't think of another book which has a main character like this.
When it comes to factual books, take a look on any library bookshelf and books for dads simply stop at the toddler years. It's like men vanish out of their kids' lives at the fourth birthday party. Here's a work of fiction with a loving, caring, wonderfully imperfect father caring for his kids right up until their older teenage years. Nothing like this has been published before that I know of.
I don't live in the West Country, I don't have a smallholding, I only have two daughters, my house is connected to the mains sewerage system and Kettlewell has 10 years more experience at being the main carer for his kids. Nonetheless, as a dad who voluntarily became the main carer for his kids, I felt Eternity Leave told my story. I could relate to so much of it.
In summary, Eternity Leave is often funny, sometimes dark and hopefully a gamechanger in this genre. It's a great insight into the challenging, lonely but ultimately rewarding world of the stay-at-home dad.
Eternity Leave by Simon Kettlewell is published by Reckless. It is available on Amazon as a paperback for 7.99 or 1.99 for the Kindle version.
Giveaway!
If you'd like to win a copy of Eternity Leave here's your chance. not just a copy I should add, but a copy signed by the author, Simon Kettlewell. there are five copies up for grabs!
Please enter via the Gleam below. It's very simple though. Simply comment on this blog post or retweet the tweet in the Gleam. Entrants must be UK residents aged 18 or over. Giveaway ends on 25 March, 2021. Entrants will be notified via email of their win and must respond within 72 hours or else another winner will be selected.
Interested in this blog post? Well have a read of these...