There are two types of coffee in this world: Good coffee and undrinkable coffee. Pact coffee is a subscription service offering sustainable, high-quality coffee that's purchased direct from the farmer. I've given Pact a whirl to see which camp it falls into. Here's what I thought.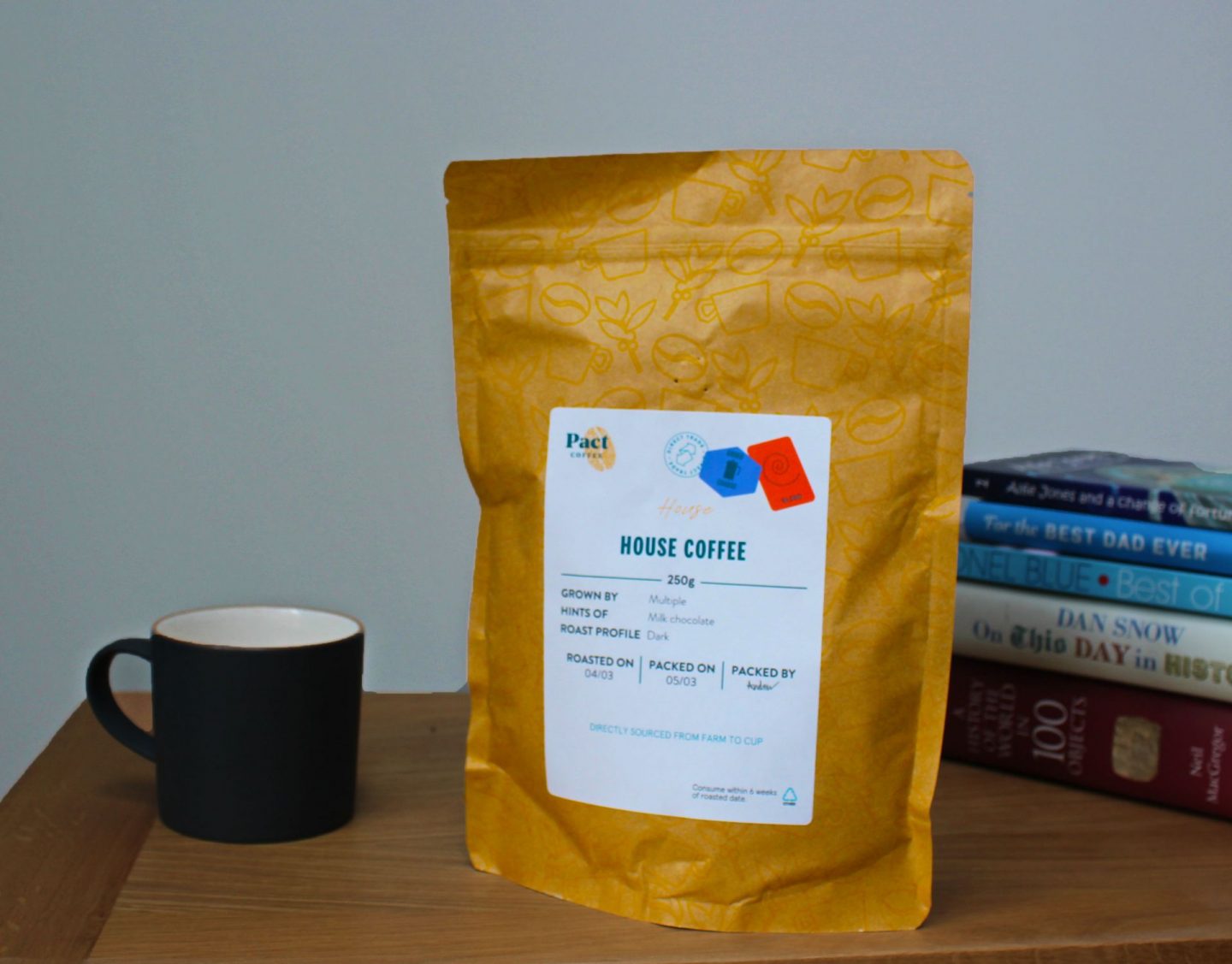 The coffee
If you order from Pact, you have a choice of 15 coffees to choose from, including a few decaf options. All the coffee is freshly roasted and ground especially for your order.
Noticing that we were almost out of ground coffee, I put in an order for Pact's house coffee, which came in a bag weighing 250g.
When it arrived, I opened the bag and took in the aroma. I then passed it round the family so they could all enjoy the smell of the coffee which was, frankly, exquisite!
The ordering process
Once you have set up an account, you can set up how often your coffee will be delivered. You have the option to specify when it arrives and you can also amend or cancel your subscription online at any time making it very flexible.
Postage and packing is included in the price. When I ordered my first bag of coffee, I was told it would arrive two days later and sure enough it did.
You can use the code V60FREEBIE at checkout to get a free coffee dripper with your first order (and select medium grind coffee when creating your subscription to use with the free dripper). After that, all subsequent packages will come in letterbox-friendly packaging so you don't need to worry about being at home or your coffee being left on the door step.

Is Pact any good?
If you are a coffee lover like me, you probably want to know if the coffee is any good. I can tell you that I was very impressed with my first order.
The coffee was a blend that smelled a little chocolatey but was very silky to drink. You could tell it was very fresh and it has got my mornings off to a great start.
More information
If you want more information about Pact or are interested in taking out a subscription, go take a look at its website. Do keep in mind that it's Mother's Day later this week. Pact could make a great gift for any coffee loving mum. Alternatively, you could buy a subscription for yourself! I'm sure you won't be disappointed.
Interested in this blog post? Well have a read of these...