I've been making the most of the glorious weather and taking myself off for walks most evenings. The hot weather and occasional downpours have done wonders for the local plant life and I've found myself admiring the many wild flowers.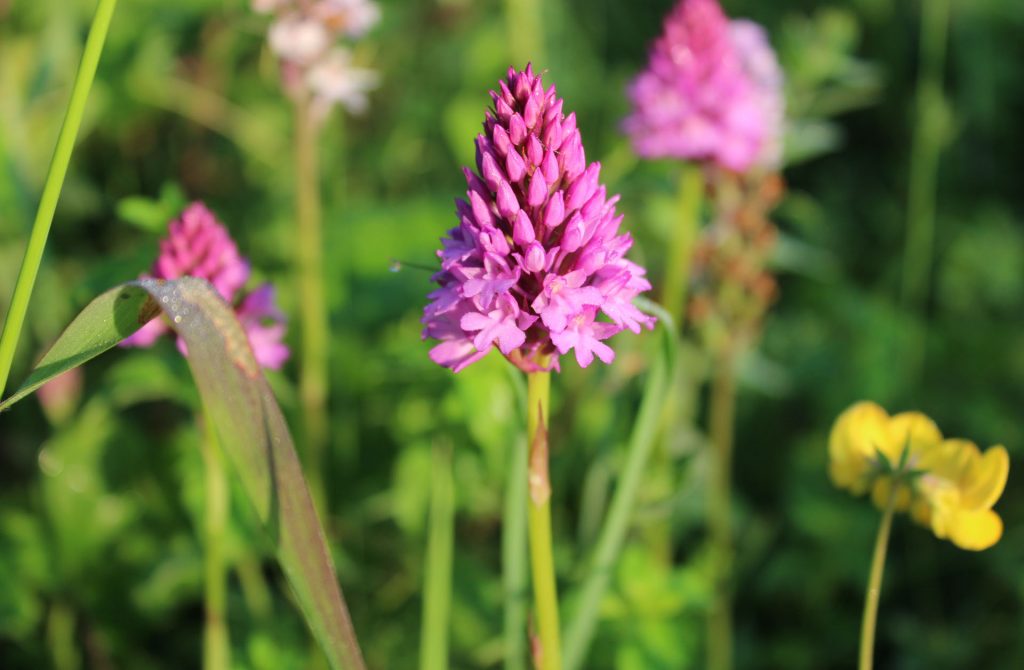 The picture above shows one example I have come across. I've no idea what the plant is, but I think it is a variety of grass as it is reasonably common.
What caught my eye was the bright pink of the colour and the near-perfect pyramid formed by the yet-to-open flowers. I also like the mix of colours with the green grass behind and the yellow of the buttercup to the right.
I took the image using a tight aperture to blur the background. Unfortunateely I was so focused on the flower that I didn't spot the blade of grass on the left of the image but I guess that just shows the pink plant in its natural environment.
It's not just the wild plants that are making the most of the weather. Our vegetables have come on massively and I shall be posting one of my regular progress reports soon.
I have linked this post to the #MySundayPhoto linky hosted by the marvellous Photalife blog. If you are into photography and want to see some superb examples, click on the badge below and it will take you to the linky.
I must also wish you all the very best for Father's Day. However you are marking the occasion, I hope you have a great time.
Interested in this blog post? Well have a read of these...