Here's a funny story about the day I met Hollywood A-lister Steve Carell. I was meeting Steve to talk about his latest film, Despicable Me 3, in which he again provides the voice of Gru, master criminal turned adoptive father.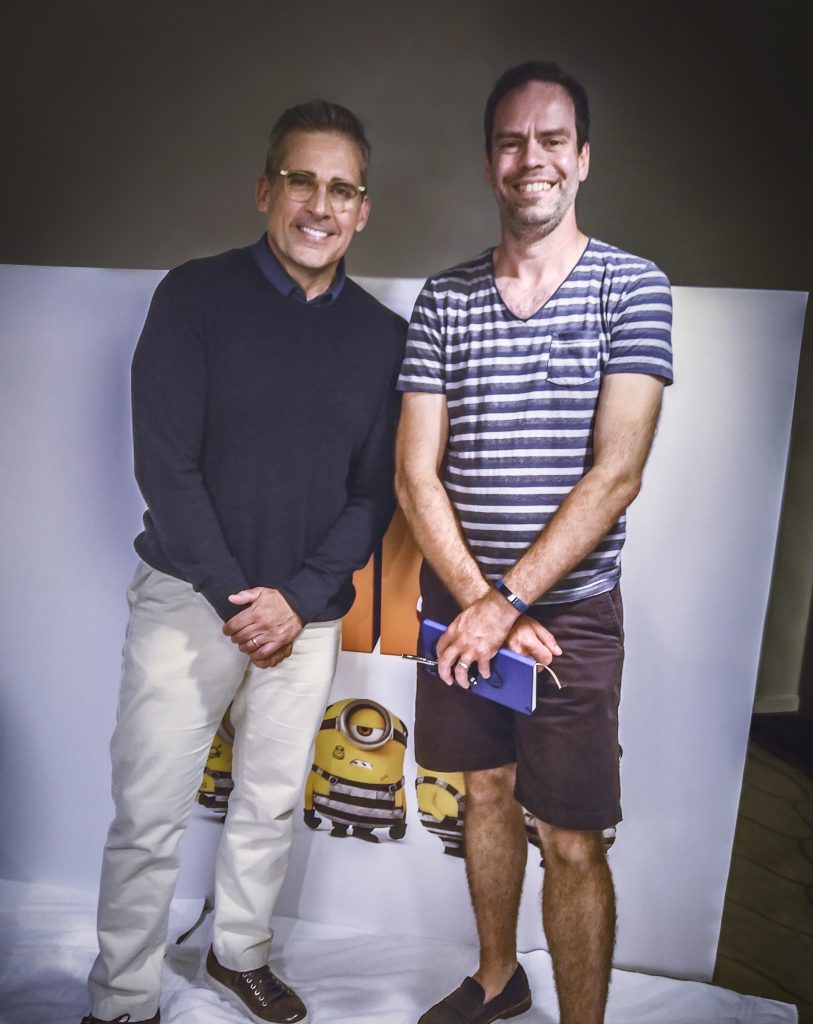 As is the way with Hollywood film promotion, Steve was in London to undertake a press junket. There were to be two days of back to back media interviews with everyone from BBC Radio 1 and Blue Peter to…..me.
I'd attended a press junket once before so I had a rough idea what to expect. I thought I'd be one of several writers to meet the actor  and that it would all be very controlled with a strict no photos policy.
Oh no, not this time. I found myself being led into a room that was set up with two chairs, two film cameras, so much lighting equipment you could barely stand up plus numerous microphones.
To my great surprise I discovered I had been scheduled to do a one-on-one, face-to-face interview with Steve. Not only that, it was all going to be done on film.
In advance of the meeting, I'd asked the film's PR representatives if there was any chance of getting a photo with Steve and asked about the possibility of bringing a video camera to record something for YouTube. This, however, was above and beyond my wildest expectations.
What's worse, I was still wearing the clothes I wore for the school run: an old pair of navy shorts missing a button and an old striped t-shirt and I had messy hair because I'd been wearing a hat in the sun.
Having been introduced to Steve, the first thing I did was apologise for my appearance. His very cool, calm response was "You came dressed for the weather."
During the interview, we discussed Despicable Me 3, which goes on general release at cinemas this Friday, 30 June, 2017. We also spoke about Steve's own experiences of fatherhood, something he was only too happy to talk about. Click on play below to watch the video and do watch the final few seconds after the credits as Steve did something very special on film.
My great clothing faux pas aside, what can I tell you about the film? In many respects, it is a very different film to its predecessors, and yet you will see many familiar traits.
Gru's conversion from supervillain to doting, adoptive father is complete. He now finds himself working for the Anvi-Villain League, along with his wife Lucy. Following a run-in with eighties childhood star turned bad guy Balthazar Bratt, Gru and Lucy are fired.
Just as Gru and Lucy are worrying about how they'll make ends meet, Gru discovers he has a twin brother Dru. The family meet with Dru and are impressed by his wealth.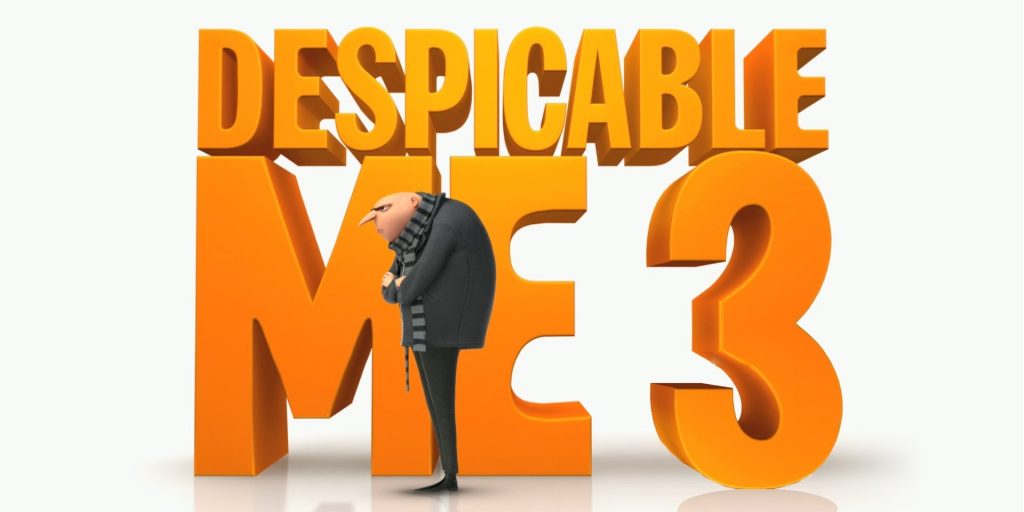 It transpires Dru's wealth comes from his (and Gru's) father, who was a very successful criminal. Dru wants to get Gru back into crime so they can work together.
Sure enough Gru and Dru attempt to steal one of the world's biggest diamonds from Balthazar Bratt. Unfortunately for Dru, Gru has his own agenda and while he takes part in the plot to seize the diamond, his intentions turn out to be entirely honest.
Along the way there are all manner of sub-plots. Gru has to deal with issues with the kids and Lucy has to settle into becoming an adoptive mother.
The minions are as hilarious as ever. Now that Gru has gone straight, they show their disloyal side and leave Gru, although they make a return and help him out in a final showdown with Balthazar Bratt as the criminal attempts to hijack downtown Los Angeles.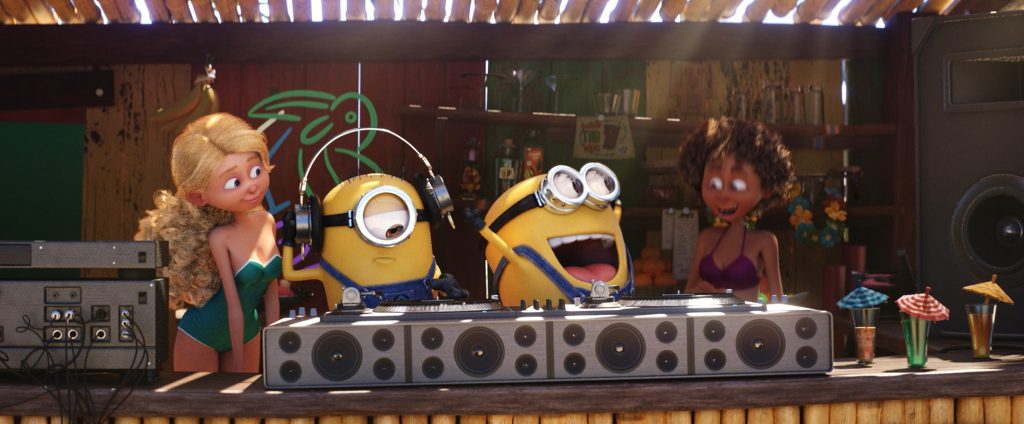 The film ends on something of a cliff-hanger. There are numerous possibilities for follow-ups so I wouldn't be at all surprised if there is a Despicable Me 4.
Will I be going to see the film with my kids? Absolutely, it's great family entertainment that mums, dads and grandparents will love as much as the kids.
As I mentioned above, it is very different to the first two films. The characters have developed and Gru is seen leading an entirely different life.
I hope you do get to see the film. Having watched my interview with Steve, my children are demanding we see it this weekend so you know where I will be on Saturday morning!
I will leave you with a final word from Steve. With our interview wrapped up, I asked if we could get a couple of photographs together which he was happy to oblige with.
This wasn't easy with all the film equipment in the room and so as we contorted ourselves around the microphones and lighting equipment, he said to me: "I like that about these films."
Unsure what he meant, I asked "What's that?"
"The fatherhood angle running through them," came his reply.
Despicable Me 3 goes on general release on 30 June, 2017.
Interested in this blog post? Well have a read of these...