As my youngest daughter inches towards the end of her time at nursery and pre-school, I've been reflecting on the experiences Izzy has had. All things considered, it's been very different to her older sister.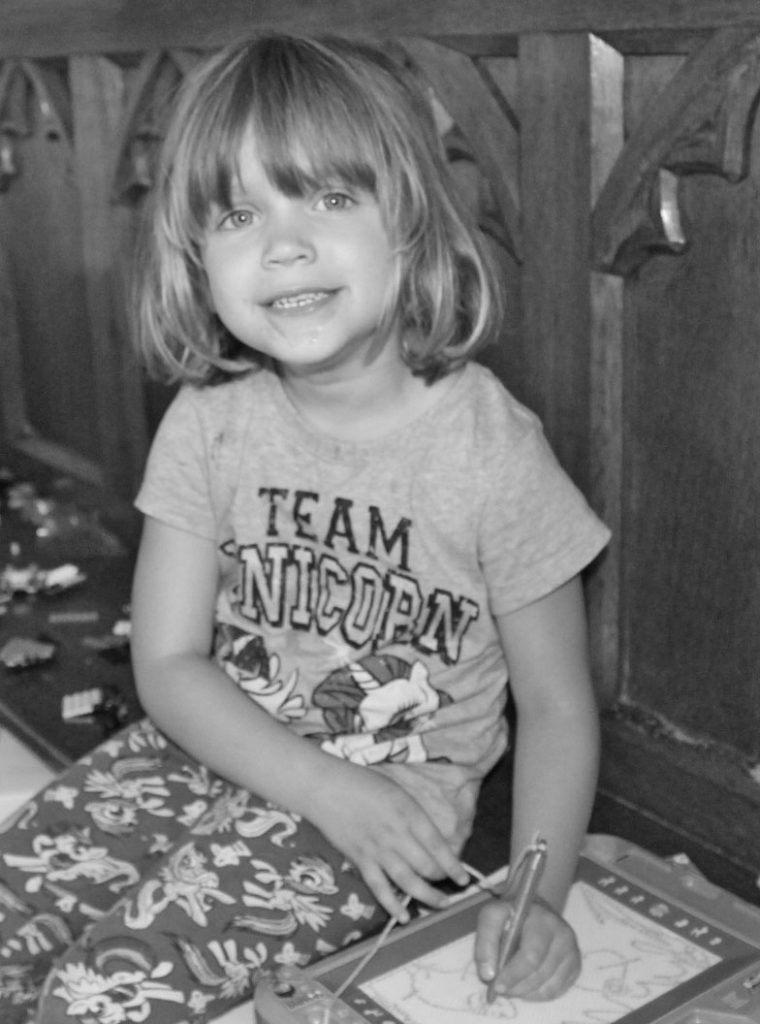 Helen had a great deal of consistency. She only went to two nurseries and one of them was only for a few months when she was very young.
Even when I left the workforce to become the kids' main carer, Mrs Adams and I took the decision to keep the kids at nursery part time. We thought they got a lot out of it socially and I have to confess, the arts and crafts projects undertaken at nursery were often better than those we did at home!
Demonstrating a classic case of second child syndrome, Izzy has been to three different nurseries and was, in the most part, moved to fit in with Helen's school routine.
With Helen we were lucky. The nurseries we selected for her were generally very good.
Unfortunately we felt the need to remove Izzy from one setting as we felt the quality wasn't what we expected. This was largely because the level of communication with parents, never that great, fell off a cliff edge (to use a trendy phrase).
This happened when the nursery introduced an electronic system for updating parents each day. When I went to collect Izzy, she would be handed to me and when I asked how her day had been, I would be told to "log on to Baby Days" as it would all be written up on there.
We tolerated this for a short while and then hauled Izzy out. Such a system might be useful for record keeping, but it ruined the relationship between childcare practitioner and parent.
I think you want a personal relationship. You want to know something about the people looking after your kids but using an online system resulted in us having a better relationship with a computer monitor.
We eventually got Izzy settled into a wonderful pre-school. She's very happy there and you can tell it's her little world and that it's important to her. When I collect her at lunchtime she is always happy and skips out the door.
The biggest difference between our two daughters' experiences' relates to their ability to socialise. Izzy, you see, has never had a play date with a nursery friend and I have a theory as to why.
When Helen was at nursery, at least at first, both Mrs Adams and I worked. Helen was dropped off early in the morning and we got to know the mums and dads as most were working and we were always at the nursery at the same time. Some of these mums and dads became friends.
Izzy gets dropped off after the school run and is usually collected at lunchtime. Very few other kids follow this pattern and so I never get to see the mums and dads. I don't know any of them by name.
Compared to when her sister was the same age, Izzy doesn't get invited to as many birthday parties. When Helen was younger, we would sometimes go to parties that were like a nursery reunion but not so with Izzy.
Not knowing the mums and dads is a massive stumbling block. It makes it more difficult to figure out who to invite to parties, who your kid actually socialises with and, dare I say it, whether you want you kid socialising with a particular kid (admit it, you know it's true).
Of course pre-school isn't the only place Izzy socialises. She makes up for it with other friends but I do feel a little sad she doesn't mingle with her nursery friends the same way her older sibling did.
I will feel a little upset when Izzy starts school. I saw how quickly her sister grew up when she started in the education system. I know Izzy will do the same and she will rapidly transform from little girl to school girl.
Even so, I'll feel glad she attended a good pre-school beforehand. I wish it could have been more social, but overall, I think the setting she has been in for the past few years has provided her with a positive experience.
Did your children have wildly different experiences at pre-school and nursery? Did your kids have good or bad experiences? If so, pleas leave a comment below, I'd love to hear more.
Interested in this blog post? Well have a read of these...