I've just returned from a marvelous day in London with Helen, my oldest daughter. It was just the two of us and we had a great time together.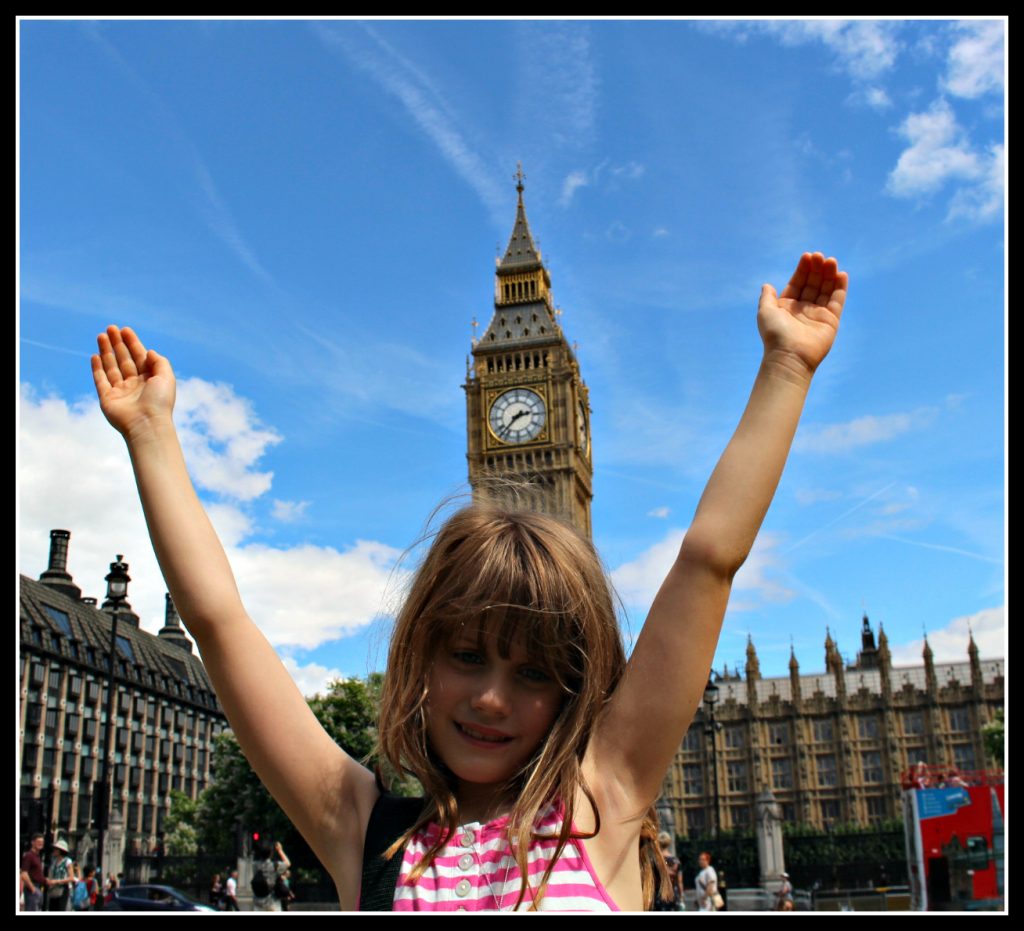 Shortly after arriving we went for lunch near Victoria Station before walking up Victoria Street. This gave us the opportunity to stop by at Westminster Cathedral, Scotland Yard, Westminster Abbey and finally Parliament Square, where I took this picture.
This shot will never win any awards. That said, every family photo album needs a picture of an excited child standing next to Big Ben.
I recorded some video during the day as well. Over the next week or two I'll be putting a couple of videos on my YouTube channel highlighting out adventures in London.
I hope you have had a great day and been able to make the most of the sunshine. We returned home to find Mrs Adams had filled up a paddling pool and Izzy, our youngest daughter, had been splashing around in it.
I've linked this image to the #MySundayPhoto linky hosted by the Photalife blog, Please click on the badge below to visit the linky.
Interested in this blog post? Well have a read of these...