Are us fathers guilty of being "smug dads"? Do we simply fill our Facebook pages, Instagram feeds etc. with staged-managed images of our supposedly perfect family lives?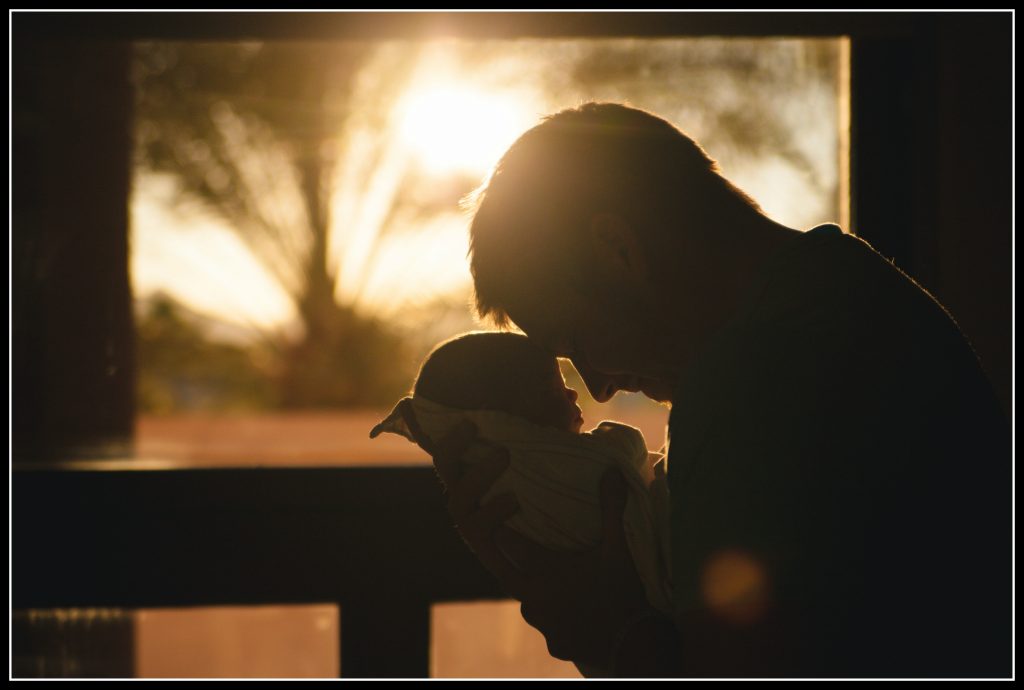 This was an accusation that used to be thrown at mums. In an enlightening article in The Times newspaper last weekend, journalist Nick Curtis said us dads have well and truly caught up.
He spoke of the photographs he has to tolerate of the MAMIL; the Middle Aged Man in Lycra who can be spotted on the school run, the Papoose Dads with infants strapped to their front and the Touchline Dad who can be seen cheering from the sideline at every one of his offspring's sports matches. As a blogger, I felt duty bound to feel a certain sense of rage at Curtis's remarks. After all, it must be men like me that Curtis would like to ban from owning DSLR cameras and smart phones.
About 2.5 nano-seconds later, however, I had calmed down. I had to concede that I see a lot of self-congratulatory blog posts. It's the kind of thing I generally stick away from in my own writings, but when I thought about it I realised that I have published pictures of my kids' birthday celebrations, written blog posts about their success at swimming, how my eldest child settled into school and so on.
I'm not one of these people who tries to make out they live a perfect family life. The perfectly focused photographs of children wearing designer brands, smiling mummy and daddy walking wistfully hand in hand through grass meadows. Such an approach is incredibly transparent and has no appeal to me whatsoever.
For every blog post I write about the successes of my family, I must write at least two about our failings, in particular mine (accidentally allowing my child to enter a swimming competition beyond her capabilities; read about it here, getting myself locked out of a hire car and having to get my three-year-old to help me retrieve my possessions from the vehicle, yeah done that too and incorrectly treating mild medical conditions guilty as charged).
That's merely a comment on the bloggers. If I think about parents I know in real life and what they post on social media, well, let's just say there's as good at the positivity game as the bloggers. In fact, I'd go so far as to say that many of them are even better.
Curtis is in a very good position to comment on all of this. The article itself was more of a comment on how he is treated as a 50-year-old married man with no children.
In the past, Curtis has been the subject of very insensitive remarks. I can but guess what Nick has had to tolerate. Men without kids are often portrayed as guys about town leading a party life-style, a woman in every port but no permanent mooring.
The reality, I think, is considerably harsher. In my experience, childless men frequently have their sexuality questioned in the cruelest way (…amongst other insults).
Whether male or female, I have always felt a certain sense of empathy, if empathy is the correct word, with those who don't have children. Those of us with kids are forever demanding better rights; be it maternity or paternity rights, the right to change nappies in public places, more rights in the workplace and so on. It must be quite irritating to not only have us breeders demanding better rights but then shove loads of pictures of faux family perfection onto the internet for all to see.
Then again, I think Curtis is failing to see one point. Motherhood has long had a higher status than fatherhood. Yes, some of those photos posted online by Mamils, Papoose and Touchline Dads are irritating (as are some of the images posted by Mawils, Earth Mothers and Soccer Moms).
Things is, dads have a bit of catching up to do. There aren't that many positive role models for fathers out there. Are some of these dads merely showing the world they're as capable of caring for their kids as their female partners? Not better at it, but equals. I find such a sentiment difficult to criticise.

Pic credit; Josh Willink, sourced from Pexels.com and reproduced under Creative Commons agreement.
Interested in this blog post? Well have a read of these...