To mark father's Day, I thought I'd publish a special photo. Both my kids, Helen and Izzy, have been kept busy taking images for the school photography club during lockdown. Izzy has been a little obsessed with my Lensball and this is an image she took for this week's photography club assignment.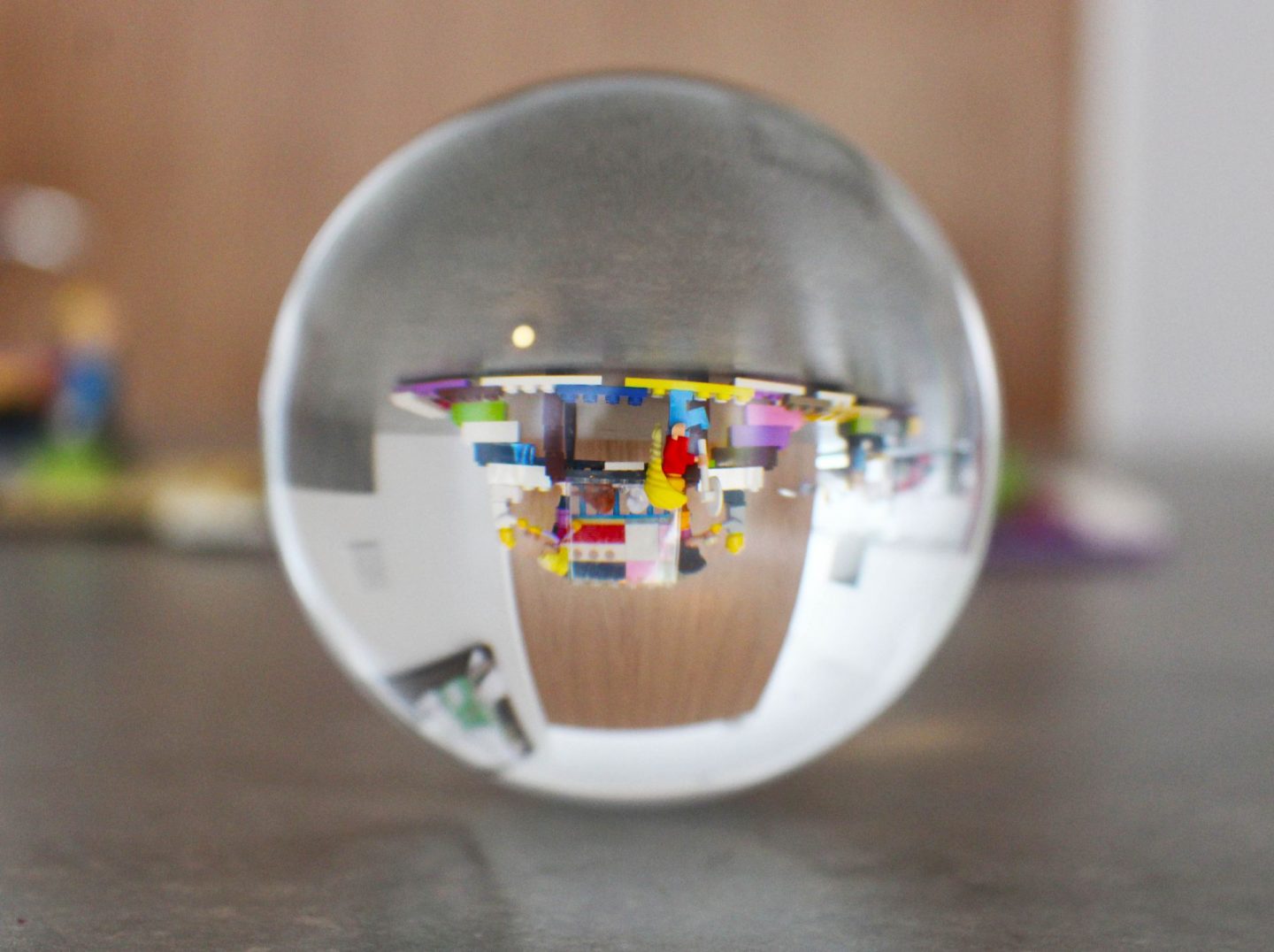 What you are looking at, is a cafe built from LEGO reflected in the Lensball. It was great fun helping her with the image.
She's really getting into her photography. As a keen photographer myself, that's brilliant news.
What's interesting is that her older sister, while keen on photography, is more enthusiastic about making videos. I have to say, she is very good at making videos so the two of them compliment each other.
However you are marking Father's Day, I hope your celebrations are a success. With lockdown still partially in place it will be a slightly strange one but that may make it all the more memorable!
Over the past couple of months I have been producing weekly photography posts. Each of them has been added to the #MySundayPhoto photographic linky on Darren Coleshill's marvellous blog. Do follow this link for more.
Interested in this blog post? Well have a read of these...