If there's one thing I didn't expect the COVID-19 crisis to achieve, it was to make fathers appreciate their social connections and friendships. New research from the charity Movember, published to coincide with Father's Day this Sunday, suggests this is exactly what has happened.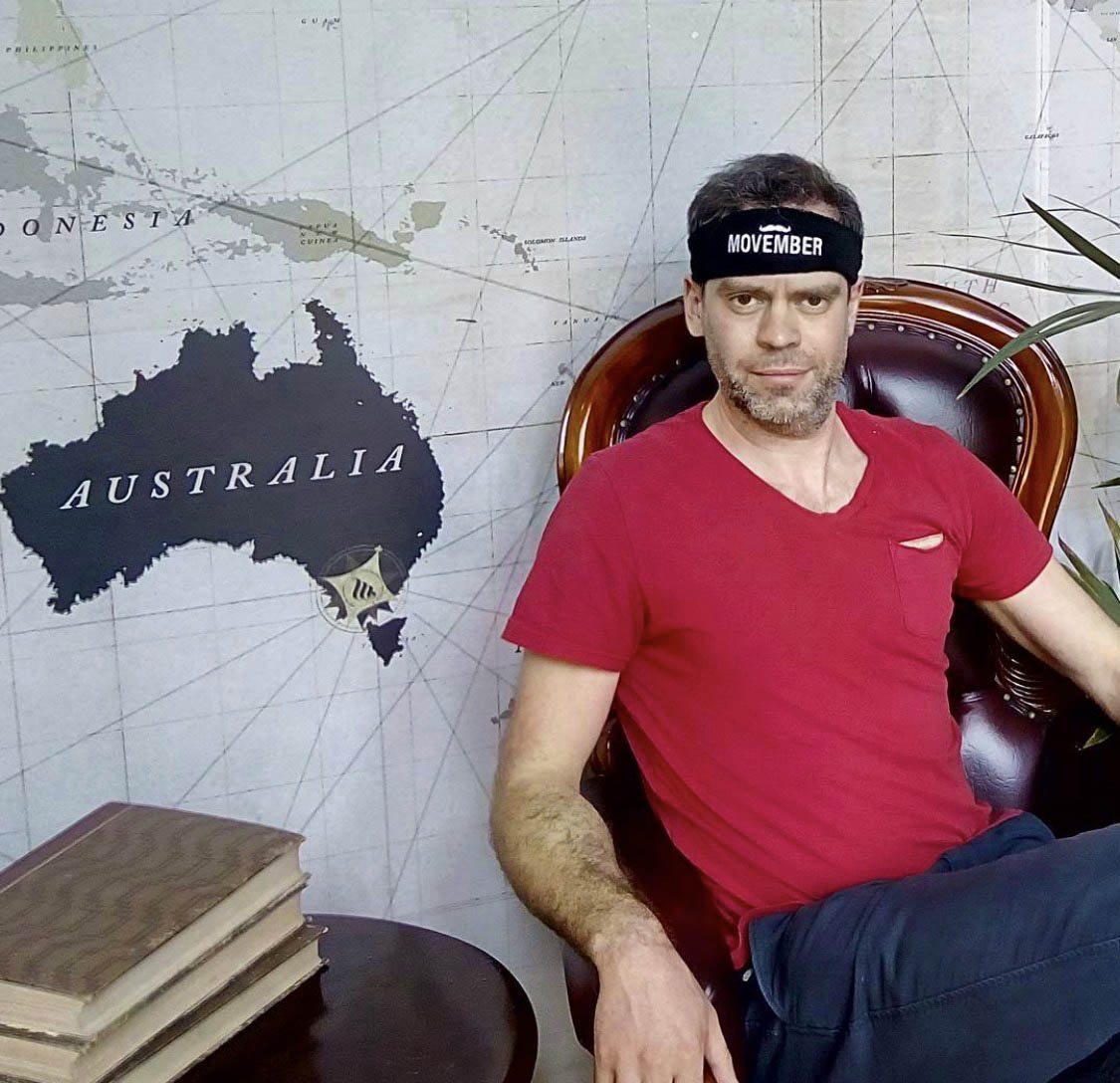 The charity, which is increasingly working in the mental health and fatherhood spheres, surveyed 1,002 UK-based dads. Of those questioned:
47% are missing face to face interaction with their friends
In total 22% of men living with children under the age of 18 haven't contacted a friend at all during lockdown, but admit they would have benefited from doing so
For men who do not have young children at home, just 12% have not contacted a friend during the same period
35% of fathers now realise meeting up and spending time with friends is important for their mental health
Just over a quarter (27%), meanwhile, say despite downloading apps to stay in contact, they don't feel able to confide in their friends as well as they would in person.
Fascinating subject to explore
This is a subject that fascinates me. As a stay at home dad and latterly work from home dad, I've spent a lot of time at the nursery and school gate.
Based on my experiences, I can say with some confidence mums are much better at supporting each other. They have many more formal and informal social networks to call upon. As lockdown has eased, I've seen the mums meeting up in parks and the WhatsApp groups have sprung back into life (I am generally a member of these groups as an Honorary Mother).
As men often work full time, their social connections don't tend to revolve around children and family so much. More often than not, they orbit work, sporting events or the pub (Psychotherapist Noel McDermott made some interesting observations about men's social lives in this Q&A). While the lockdown is slowly being eased, many men are still working from home, sports activities are largely off limits and pubs are shut.
In many respects, it should come as no surprise that men would be feeling more isolated at this time. After all, most of the social activities they would usually undertake simply aren't available.
I'm afraid that after years of doing the 'male carer' thing, I've just come to accept that most men are not hugely confident when it comes to socialising. I hate to generalise, but if you think about most heterosexual couples, it is usually the mum who organises the family's social calendar. Very often, guys just turn up when and where they are told. That's a very blunt thing to say, but I'm afraid there is something in it.
Oh, now I should probably declare an interest in Movember's research. Back in 2017 and 2018, I travelled to Melbourne in Australia to help Movember out with a project it is working on to improve men's social connections. I won't go over old ground, you can read about it here. I am just glad to see the charity continues to innovate in this field, although more about that in a moment.
Men are reluctant to talk parenting and mental health
While the research has shown men seem to have come to realise the importance of staying in touch (on average guys are talking to close friends every three days during lockdown), it's interesting to see what they are not talking about.
Unfortunately, just 16% have spoken to a friend about mental health. Sadly, just 12% of men have been speaking to friends about parenting or how to cope with children. I find this staggering considering how many must be working from home while taking at least some responsibility for childcare or homeschooling.
I'm guessing, but I suspect all the discussion is about COVID-19 or perhaps men are talking about their jobs and other concerns. Whatever the reasons men aren't talking about mental health or parenting, I feel quite dismayed these important subjects are being widely ignored.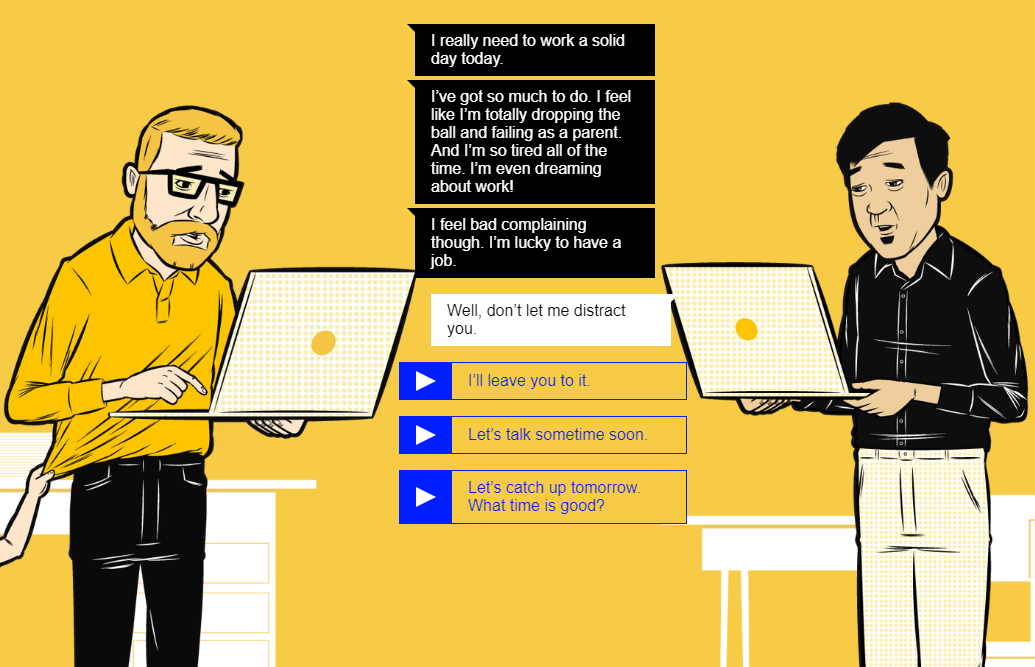 Change is afoot
To encourage social interaction and discussion between men, the charity has launched Movember Conversations. This is an online tool that enables you to have a simulated conversation and practice what you might say to them.
It covers various difficult subjects such as financial hardship and loss, juggling work and family (has there ever been a better time to discuss this?) and isolation and boredom.
Dr Zac Seidler, Clinical Psychologist and Director of Mental Health Training at Movember, said: "We know it's important to have conversations to support others; however, confidence and knowledge around how to do this with men is low.
"What's making things even harder for fathers right now are the challenges thrown up by COVID-19, and its consequences of physical distancing, job loss, financial stress and strain on relationships.
"The Movember Conversations tool is there to encourage people to have conversations with men they care about who might be going through a tough time and give them the practical skills to do that."
I've spent some time using Movember Conversations myself and I see it could be very useful in inspiring or guiding conversations. I will also confess that I used to be very suspicious of online interventions in mental health matters. In this era, however, I think digital solutions have more than proved their worth and I wouldn't dismiss Movember Conversations at all.
Other developments where tech is encouraging social interaction
Away from Movember, there are other opportunities for men. Dope Black Dads has been operating an amazing support network for black fathers for some time.
The Dad la Soul dad and child playdates are getting ever more high profile. This Father's Day it's teamed up with a couple of other fatherhood institutions to host the online Dadifesto event with dads from across the world joining in.
At the other end of the UK, Edinburgh-based Dad's Rock has been holding online events for dads. These haven't been solely for dads in Scotland but for dads everywhere.
It's great to see all these initiatives taking place. It's also great to see Movember has carried out this research and found out that COVID-19 has made dads appreciate the need to be sociable. Men must now take the opportunities being presented to them for the sake of their mental health.
Interested in this blog post? Well have a read of these...