Moving house can cause even the calm and collected parents to have a mini melt-down. As parents, we love our toddlers, but factoring in these tiny ticking time-bombs can be a real struggle and bring operations to a halt. Mums and dads should not fear the prospect of a Peppa Pig-fuelled tantrum in front of the removals guys; the five tips below will ensure that you, and mini-me, both have a seamless and anxiety-free day.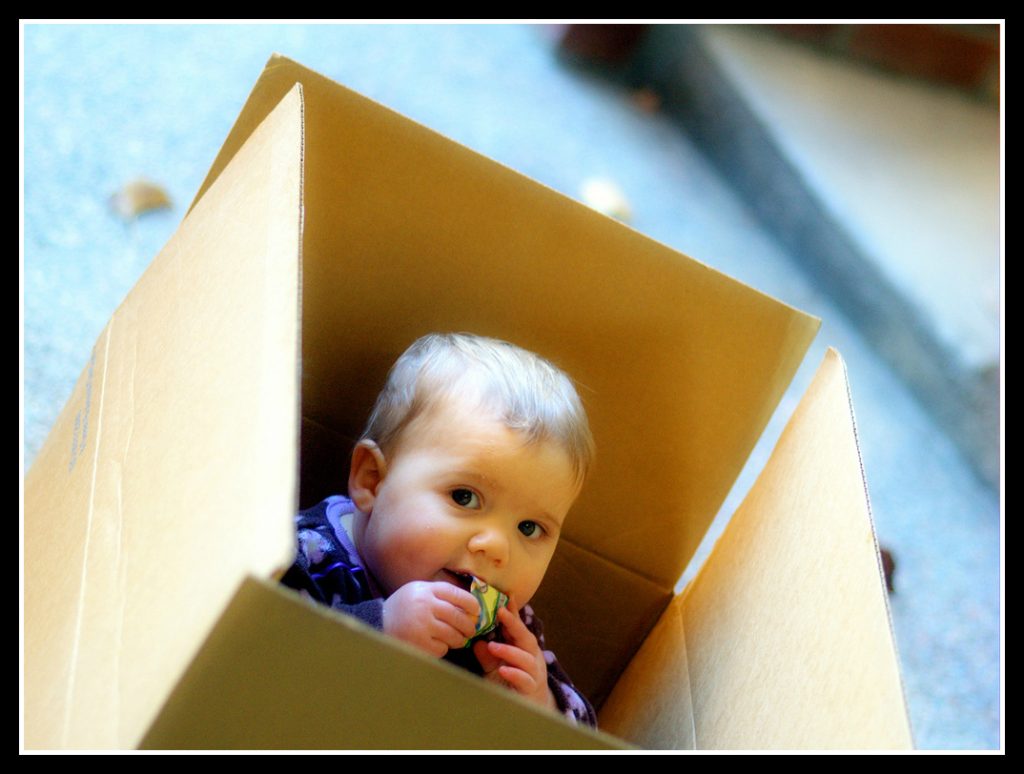 Happy bellies
It's not ideal for us, but takeaways and cereal become part of any pre-move diet, however, this is not appropriate for your toddler. A week or so before you move, stock up on dried fruit and frozen veggies that can accompany a little of whatever Mum and Dad are dishing up. A great idea are fruit pouches, and the Smooshy Snacks from organic Ella's Kitchen are fantastic to have on hand, contain lots of nutritional value, and are relatively mess-free!
Call in the cavalry
Whatever the cost, back-up when you are moving is imperative for not only your toddler's entertainment, but your own sanity. Using an experienced removals company is recommended, such as Britannia Movers, and harnessing good old-fashioned help from the grandparents can save a lot of headaches and tears from mum, dad and toddler!
Grandparents are the perfect tool to keep little-one entertained and safe amongst the chaos, and can allow you to concentrate on the logistics whilst the removals men do the heavy hauling.
Dedicated play time
To-do lists can be extremely long, and there can be some stray unpacked items, but it must be remembered that your toddler is processing the move in their own way too, and this can be unsettling. Taking plenty of breaks for play keeps mum and dad fresh, and little one content and enjoying something they are familiar with.
The night before you move, take your toddler and let them play on their favourite swings in the local playground to let off some steam.
Traditional bribery
For your own peace of mind, sometimes a new toy is the only thing that will keep your toddler engaged. Picking up a play-set that you know they will love, and that is quick and easy to pack up and carry out, is ideal and will keep them entertained amongst the chaos.
Although a little pricey, a mini kitchen would provide your little one with hours of culinary play whilst you are busy, as they whip up some imaginary treats for Nan and Grandad.
Toddler is priority
Leaving your toddler's room as the last to load onto the truck is a top tip; allowing your little one to feel as content as possible for as long as possible. Having their belongings loaded onto the vehicle last ensures that they are first off at the new property, and setting up their new bedroom with at least their crib and a few toys is crucial. This minimises nap time disruption and play limitations!
Pic credit; David Goehring, reproduced under Creative Commons agreement.
Disclosure, this post was produced in association with Britannia Movers
Interested in this blog post? Well have a read of these...