It's summer time. The schools are on holiday and many parents are (……kind of) relaxing and taking it easy. For some of the most vulnerable families in the UK, however, this is a time of increased stress and financial pressure and, sadly, a time when many children go hungry or have to tolerate a poor diet.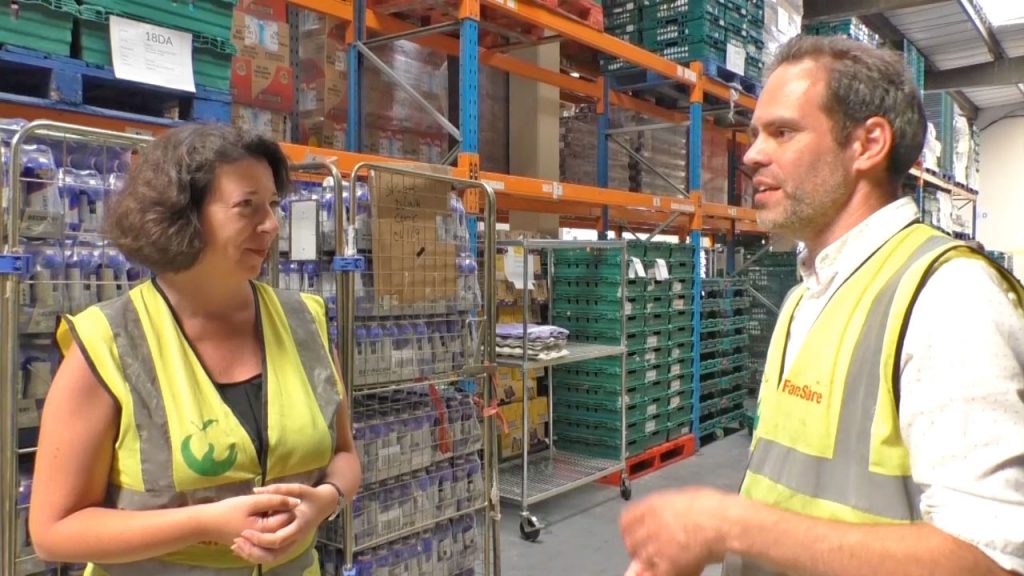 The reason is very simple. During term time, many low-income families qualify for free school meals. When the school holidays get underway, families suddenly have to provide an additional meal, sometimes more than one meal, for their children. If mum and dad are working, they may not even be around to provide that meal during work hours.
According to food poverty charity FareShare, the numbers are frightening.  It estimates that round 3 million children are at risk of going hungry during the 2018 school summer holidays.
Introducing the FareShare #ActiveAte campaign
To address this, FareShare has launched a campaign called #ActiveAte. It is working with over 200 community groups to distribute food donated by the food industry to those families most in need.
Over the summer months, the charity hopes to provide nutritious meals to over 200,000 children and families. I was invited to visit FareShare's distribution centre in Deptford, London to learn more about the campaign and how FareShare operates.
I made a short video explaining how FareShare works and why it has launched the #ActiveAte campaign. In the video I also speak to the organisers of a community group that receives food from FareShare so you can see exactly how it is put to use.
Collecting and distributing the food
When I arrived at Deptford, the FareShare distribution centre looked like any other warehouse I'd visited. Steel shelving stretched high up into the roof, all of it full of various foods. To the left was a large chiller unit and working in among the shelving and in the chiller cabinet were volunteers sorting the food readying it for for distribution to the end user.
One of the things that struck me straight away was the quality of the food. There were melons, oranges and bananas, all in perfect or near perfect condition. There were branded goods and in the chiller cabinet I was shown a container of sirloin steak that had several days to go before its use by date.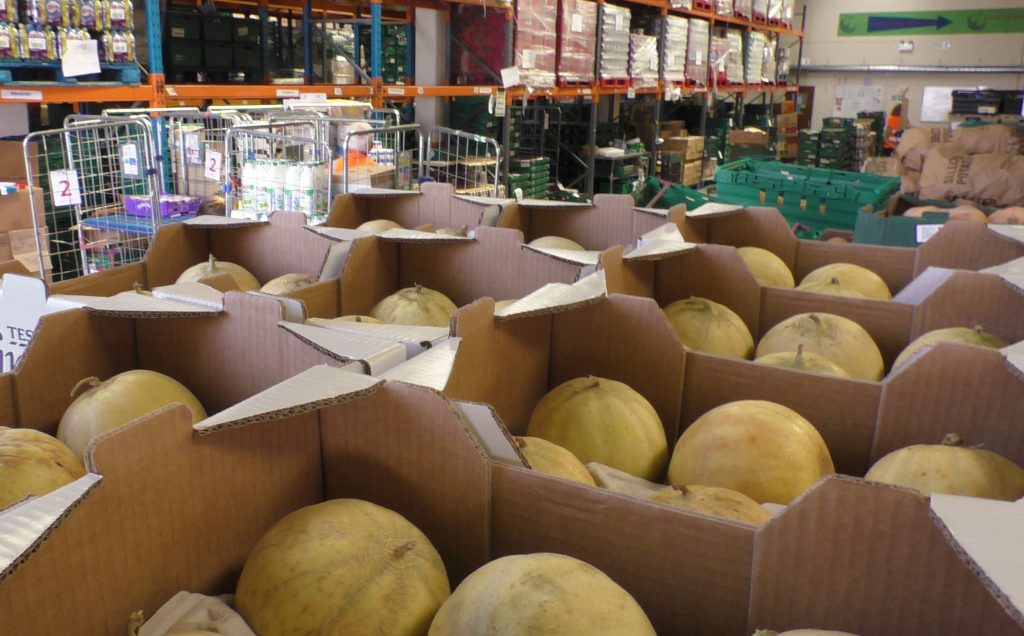 I had expected easy to store, processed foods such as tins of baked beans and tinned fruit salad, not fresh food that was clearly being distributed to those who would make use of it almost as soon as it arrived. This was clearly a well-organised operation and it was providing a very diverse range of fresh and preserved foods and drinks.
Warehouse manager William explained the food comes from a variety of suppliers including supermarkets such as Tesco and Asda. Sometimes food is nearing its use by date.  Sometimes there's an error on the packaging that prevents the food from being sold and occasionally a retailer orders too much food. In these circumstances it makes sense to donate the food to charity.
Tackling food poverty is one aspect of FareShare's work. It is also concerned with reducing food waste so working in this way, food retailers and suppliers reduce the amount of food and packaging that is wasted.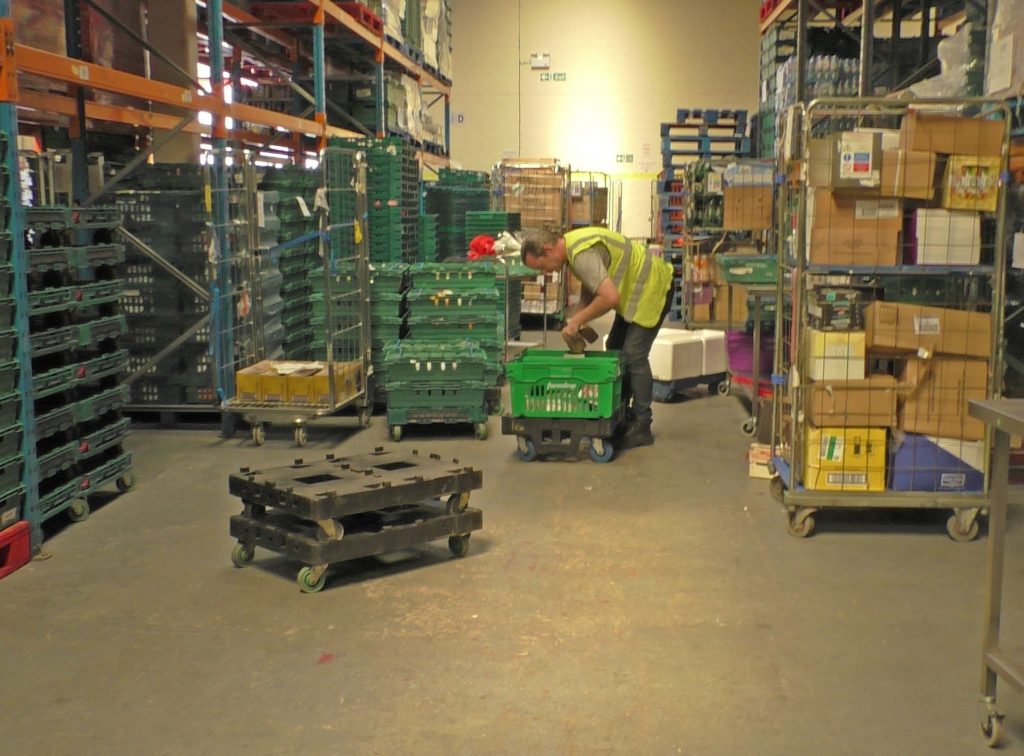 I simply had to ask about the sirloin steak and how the charity ended up with food of that quality. I was told it had probably been stored in a box that had been damaged. Sometimes a box sustains damage at the top and bottom during the loading and unloading process. This leaves food in the middle that is in perfect condition and in these circumstances, it can make sense for a retailer to donate all the viable produce to FareShare.
My conversation with William was cut short as a lorry turned up. Before he dashed off to oversee it being unloaded, I asked if they had advance warning of what is likely to arrive at the distribution centre.
One or two suppliers can provide advance notice, he explained, but for the most part, no, FareShare never quite knows what is going to arrive. My mind was in a whirl trying to figure out how the charity deals with the logistics of this, but deal with it they do.
Working with community groups such as Burgess Sports
It's all very well seeing the logistical operation, but what about the practical support FareShare provides? I was taken to Burgess Sports in Burgess Hill to see it for myself.
This is an area where there are a lot of low-income families. Burgess Sports provides an affordable holiday club for children. In addition to playing sports, they also receive nutritious food supplied by FareShare and they will also be told about food preparation and educated about eating healthily.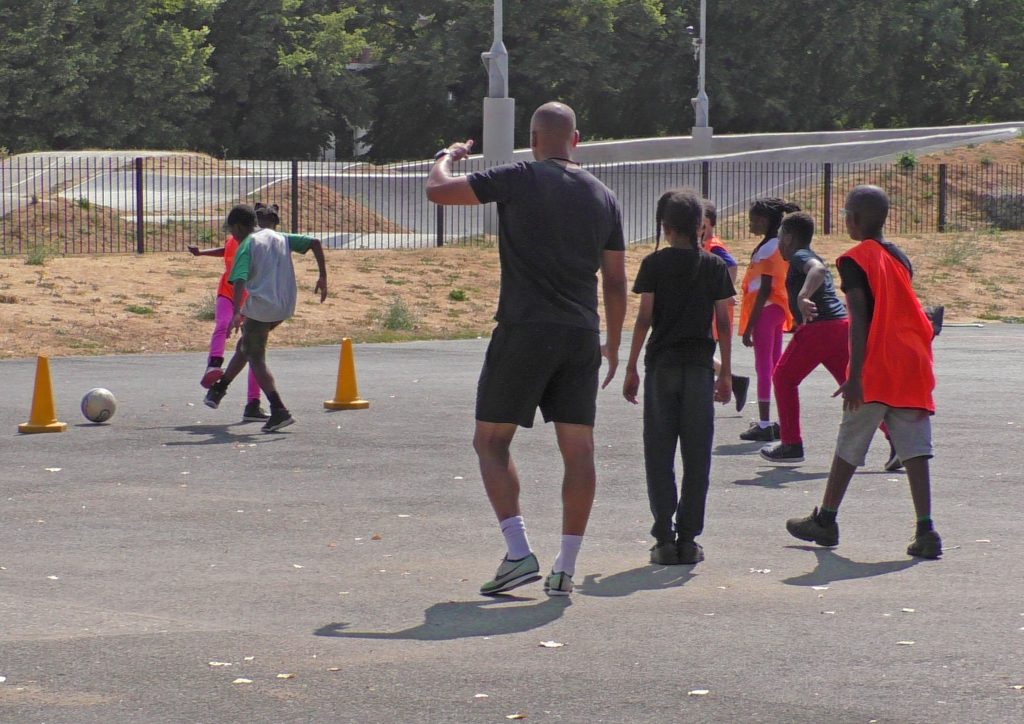 Burgess Sports founder Vernon explained the need for the organisation's services. He said on one occasion in the past a child had turned up with bread sandwiches to eat for lunch.
On the day I was visiting, the children were being provided with, among other things, cherries, protein bars and organic juice drinks. It was a gloriously sunny day and two groups of children were playing football.
Over time the camp's organisers have found the children will eat healthy food if it is left out for them to graze on. They may also hold competitions to see who can eat the most fresh fruit.
It was great to see how Burgess Sports operates and how the children attending its sessions learn about living a healthy lifestyle. This was a valuable insight into how FareShare's #ActiveAte campaign makes a real difference.
How you can help
FareShare is seeking donations to help it run the #ActiveAte campaign. While food may be provided for free and volunteers do much of the work in the warehouse, the charity needs to pay for fuel and for maintaining the vans that distribute the food.
A donation of £20 will provide meals for 80 children attending a holiday project this summer. You can find out more or donate online by visiting the FareShare website. You will also find FareShare on twitter at @FareShareUK.
Reflecting on what I had seen
Seeing how FareShare operates and works with other community groups impressed me greatly. The speed at which it sorts and distributes food impressed me greatly and it is worth noting it is a six day a week operation.
Hearing from Burgess Sports and seeing its sessions in operation demonstrated just how valuable the work is. It really does make a difference and I'd encourage you to support the #ActivAte campaign if you can.
Interested in this blog post? Well have a read of these...