Here's a photography post with a bit of a difference. I recently went out and tried to photograph a cobweb in the early morning dew and it proved to be a real challenge. I tried again this week, taking myself off for a walk in the Kent countryside on a grey, drizzly morning. I was convinced my walk was going to end in photographic failure, but I ended up getting this shot.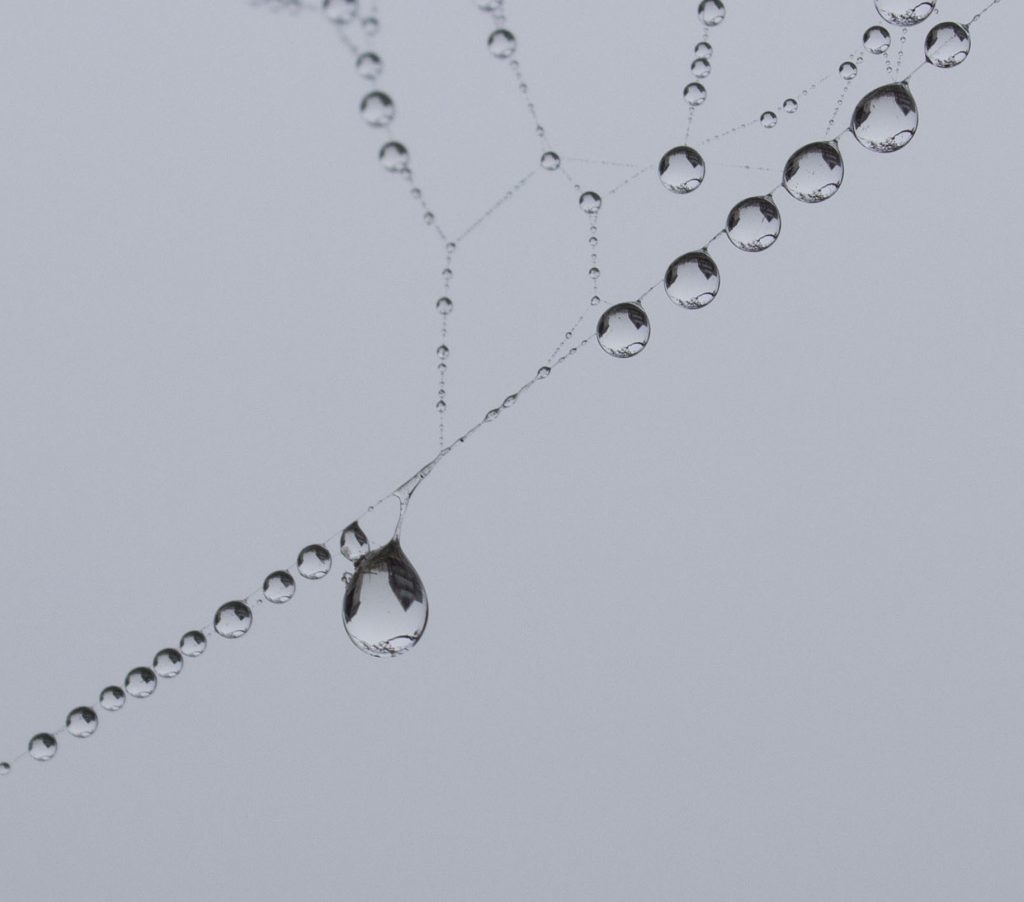 I find the image captivating. At first, I found myself staring at the large drop of water a it fell from the web. It was sheer luck that I timed the photograph to catch the drop as it fell. I took the image in manual mode with quite a slow shutter speed and this clearly worked in my favour.
Having first looked at the falling droplet, I then found my eye drawn to the other water droplets still on the web. They are all reflecting the same building. It's a bit like looking into an infinity mirror. On top of this, there's the shape of the web itself which adds to the image.
You may disagree, but for such a simple picture, I think there's quite a lot to look at. Even more so considering the absence of colour. In fact I tried editing it to increased the vibrancy and highlights etc. but I eventually gave up as it did nothing to improve the shot at all.
What I did below, however, was strip all colour from the shot and focus in more on the falling droplet. There are some subtle differences and I'd be interested to know which version you think is best, colour or black and white?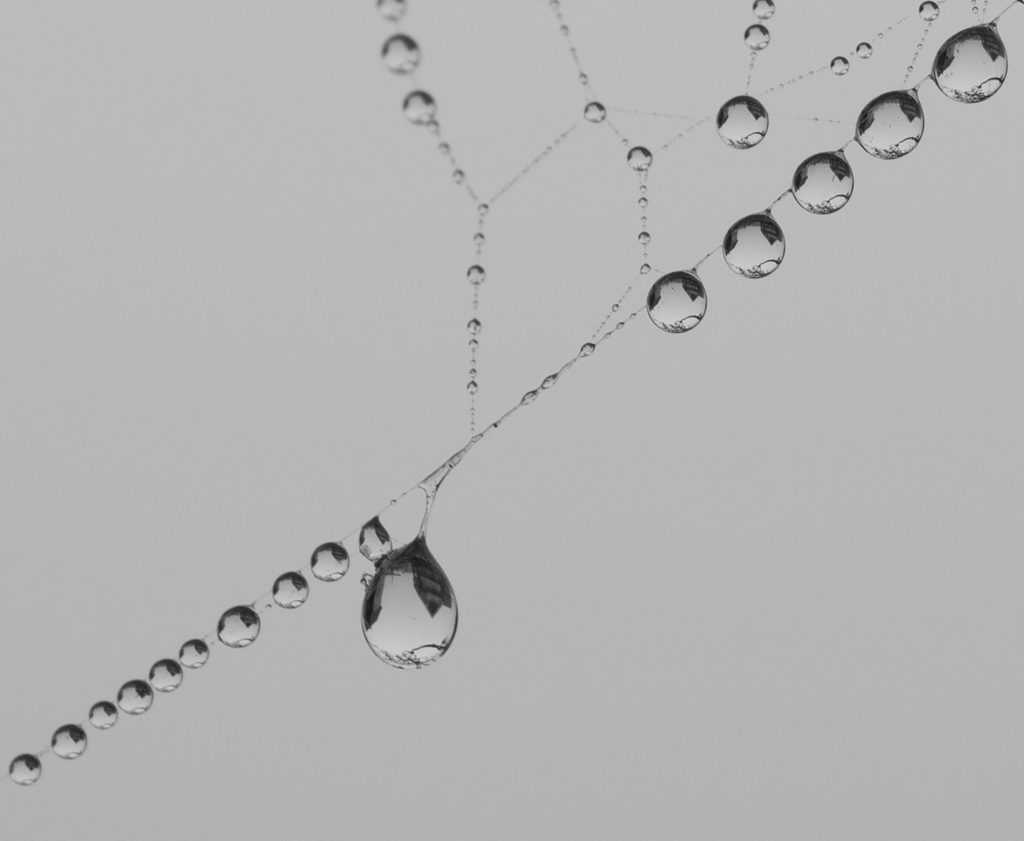 Interested in this blog post? Well have a read of these...