As we're rapidly hurtling towards May I thought it was time to give you an update on our gardening exploits. There is good news: things are beginning to grow.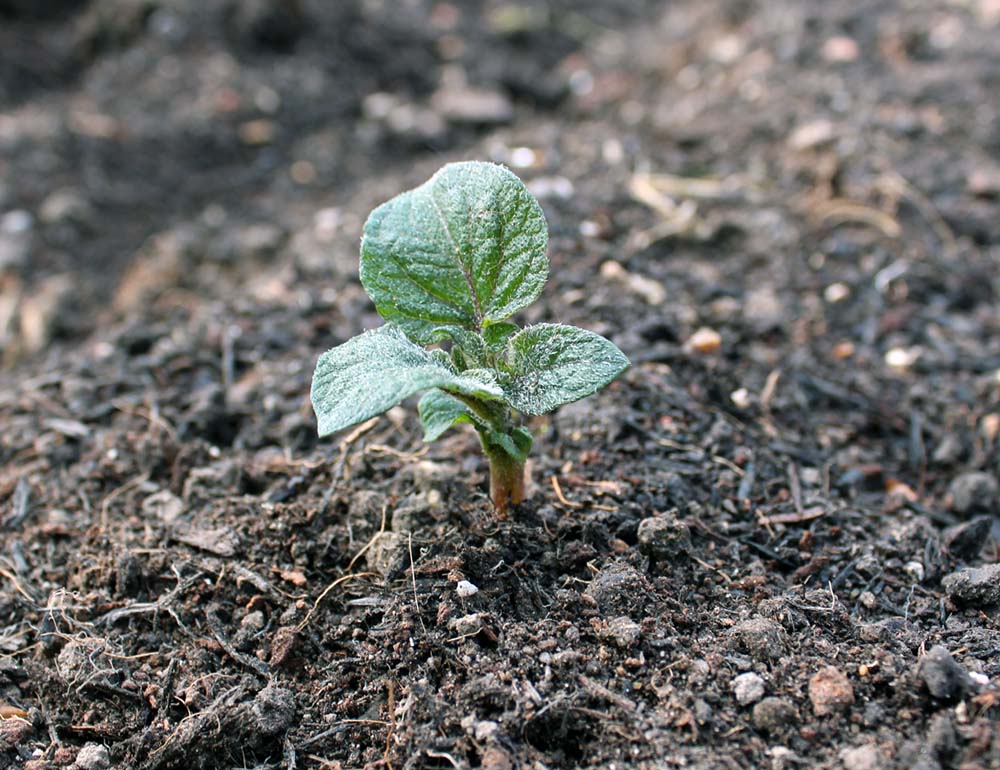 Having discussed and debated with Helen and Izzy, we decided to keep things simple. Well, okay, that's my interpretation of events.
In truth we had a few discussions about what to plant, none of which were conclusive. The two plants that featured consistently in these conversations were tomatoes and potatoes so I pulled rank and said that's what we'd grow.
After a disastrous year in the garden in 2016, I felt it was a good idea to grow what I am most familiar with. The kids' desire to grow broccoli and cauliflower were great ideas, but with next to no experience of growing broccoli and none of growing cauliflower I thought it best to concentrate on what I know and so we got to work.
Having weeded the vegetable bed and turned the earth a few weeks ago, I added some compost to improve the soil. We left that for a short while so the nutrients could dissipate, and then a week or so ago, Helen and I planted some Maris Piper seed potatoes.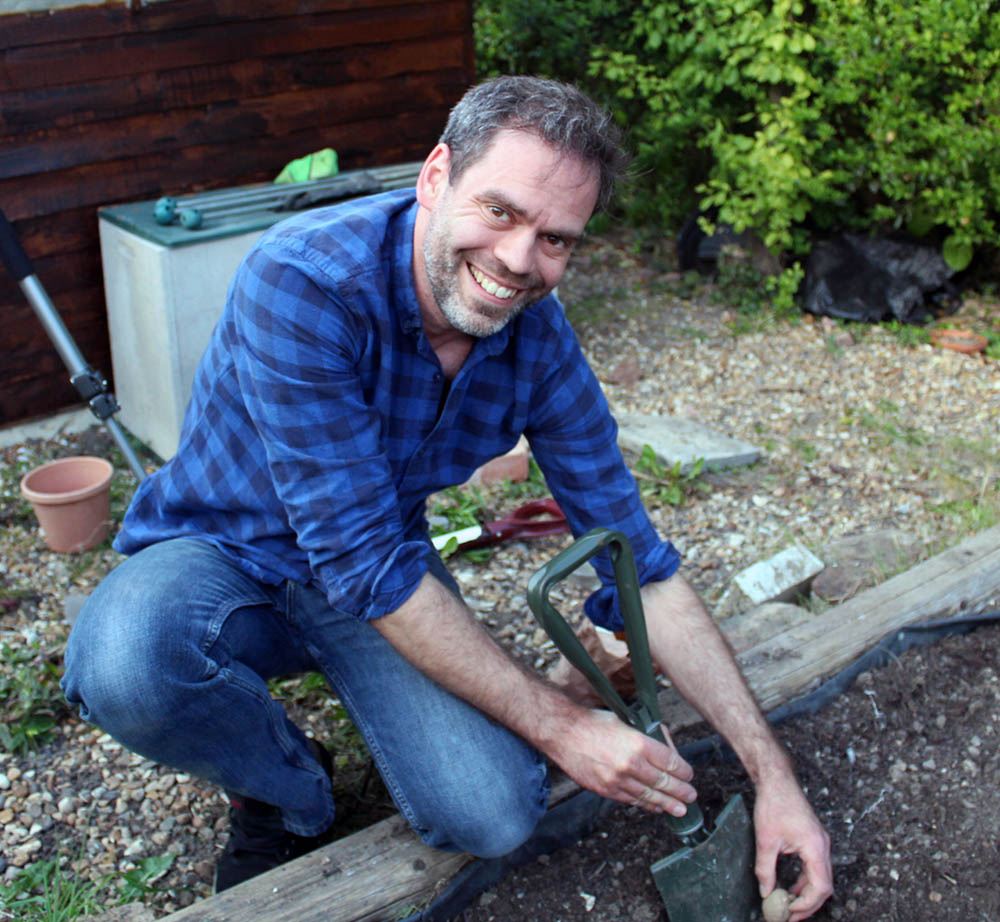 As the picture at the top of this page shows, they're coming on nicely. In fact this turn to wetter weather is just what we needed as the soil in the vegetable patch was very dry.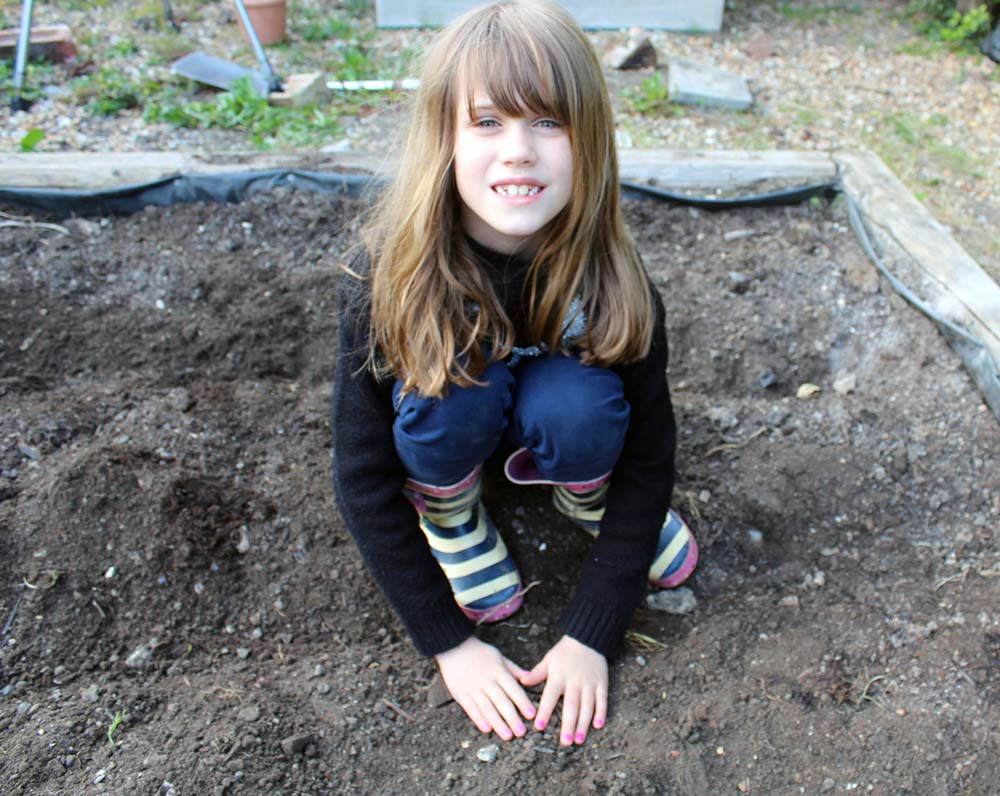 In addition to the potatoes, we also planted five tomato plants. I have grown them from seed in the past, but on this occasion I chose plug plants (here's a definition in case you aren't familiar with plug plants). I know it's a little lazy to use a plug plant but it gets you through the whole germination stage so you can get on with the serious business of growing them on.
The tomato plants are presently in our very messy, untidy greenhouse. I'm afraid I can't bring myself to share an image of it in the current state! I've got to repair a pain of broken pane of glass and clear it out as the tomatoes have been sharing the greenhouse with the sink unit from our bathroom that needs to be taken to the recycling centre. Now the tomato plants are in there, it'll spur me on to take care of this!
We're growing Gardener's Delight and Money Maker tomatoes. Gardener's Delight are cherry tomatoes and we chose these specially because they are a favourite of Helen's.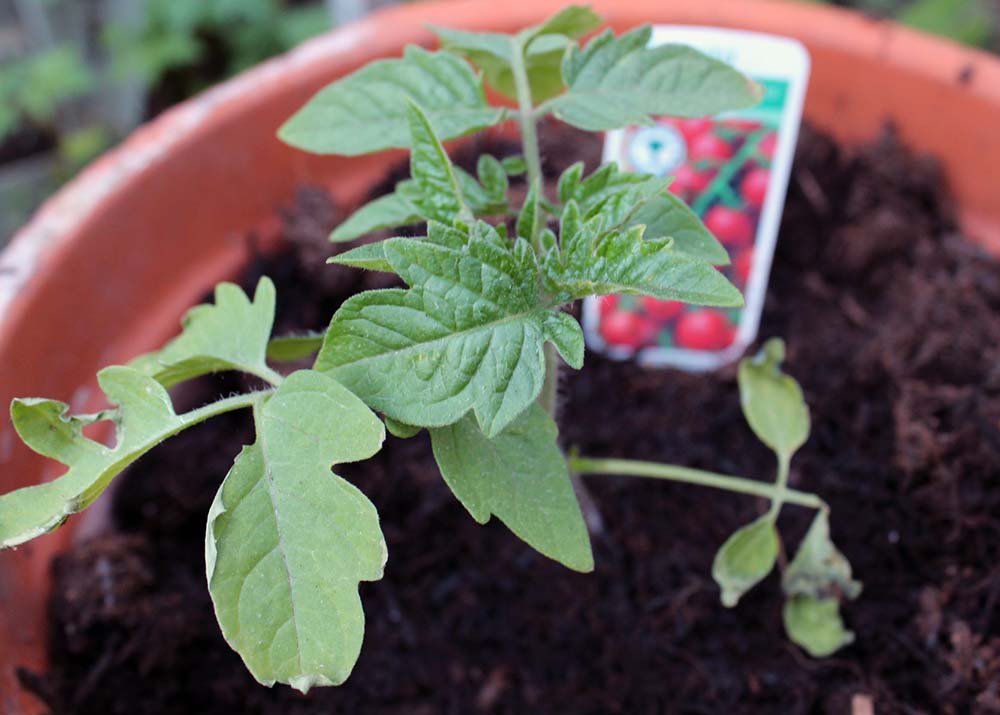 Tomato purists aren't huge fans of the Money Maker variety as it was developed for the supermarkets to produce large yields, hence the name. It doesn't have a reputation for producing the tastiest fruits, but anything grown at home tastes better than supermarket bought produce. As you may have also gathered, this year I'm looking to get my gardening mojo back. I therefore want to keep things simple and Money Maker is a reliable variety.
Of course this isn't simply about growing plants. It's about educating my kids and letting them see how food grows and is produced.
Helen and Izzy are used to seeing me grow produce, but this is the first year Izzy has really shown an interest in what happens in the garden. Just last night she was out in the garden insisting she water all the plants. Helen has been a great help and she also wishes to grow a sunflower or two, something I shall help her with.
In my next update, I'll show you around our clean, tidy greenhouse. With any luck, there will also be more progress to show you in the vegetable patch as the potatoes grow.
Are you growing any vegetables this year? If so, are you involving your children? If so, please do let me know with a comment below. I'd love to know what you're growing and also if you can suggest any child-friendly plants. It would be great to know what you're up to as I'm always looking for ways to keep the kids inspired and interested in what happens in the garden.
Interested in this blog post? Well have a read of these...