"It's not fair daddy," said Helen. "Only two girls got to join and the other 12 are boys."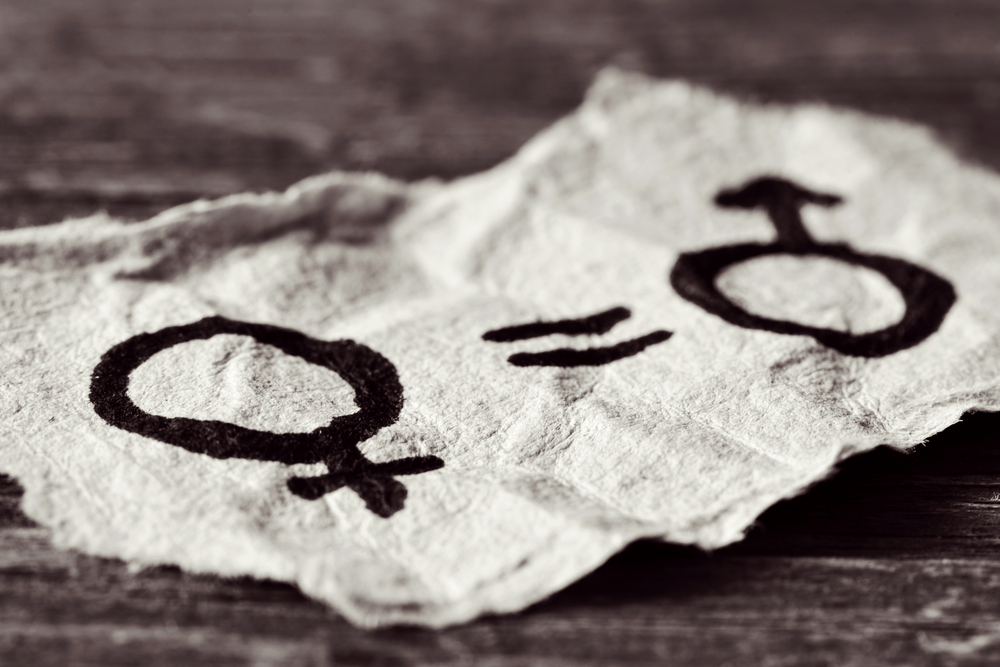 With this comment, I knew Helen had just become aware of gender inequality. Questions is, how was I going to handle it?
Allow me to set the scene. Helen was talking about a school-based computer club she had applied to join. As the club members mentor younger pupils, it's taken very seriously. There's an application process and the kids must prove to a teacher they have good IT skills.
Helen applied last year and while I was encouraging, I won't pretend I was too surprised when she didn't get selected. At the time, she just wasn't hugely into computers.
This year, things are a bit different. Helen's skills are not as advanced as some kids' but they're better than others and I thought she had a chance of success
Alas, she was unsuccessful. Let me be quite clear that I have no issue with the school. I don't believe favoutism played a part, I'm sure the best kids were selected.
I think it's just the way the dice landed, although I'm pretty sure I know why the dice landed that way. I think it's a graphic demonstration of the way boys and girls are encouraged to approach STEM subjects (Science, technology, engineering and mathematics for anyone unfamiliar with the term).
Boys, via a variety of influences, are encouraged to pursue these subjects at home and school while girls often aren't. In this instance the result, come year four at primary school, is that many more boys get to join the computer club than the girls. This doesn't send out a particularly encouraging message.
I said at the start this left me with a conundrum. How was I going to explain this to Helen?
Before I get into that, I believe this does cut both ways. I have no idea how many boys are in the cookery club or needlework club, but I suspect the numbers are low. This would be a great shame as cooking and sewing are essential life skills. With that point made, let's return to Helen and the computer club.
We are a very 'gender aware' family because of our circumstances, IE it's me that runs the household and does most of the childcare while my wife works full time. There are no boys' and girls' toys and we simply don't do boys' and girls' colours. Sure, my girls love playing princesses but they also love playing pirates.
With this background, I broached the subject by explaining that she came from an unusual but cool household where daddy is the main carer and mummy goes out to work where she is "the boss". It's not the first time we've had this conversation, but I felt it was good idea to reinforce the message.
I explained that in many households, boys receive greater encouragement to explore and play with computers and the like. I said this became an issue as kids get older and she should always study what she wanted and not be limited by her gender.
This, of course, is only part of the story. I had to take a long hard look at how Mrs Adams and I behave with the kids.
We've encouraged them to develop interests in mathematics and problem solving. They've been given games that allow them to design and engineer objects.
We're also big on doing science experiments. Have we, however, done enough to encourage the kids to use technology?
I don't mean watching YouTube videos and playing apps, I mean getting into coding and the like? We've made some efforts and Helen is a fan of playing Scratch.
On reflection, I've had to conclude that we've let the kids down on this point. To use cricketing terminology, we've set them up, but failed to follow through.
It requires sitting down with them for concentrated periods in front of a computer and dealing with the frustration and upset when things go wrong. I simply don't think we've done enough of this. In fact, we've hardly spent any time like this with the girls and as a result, Helen hasn't made the grade for her computer club.
I've made a promise to Helen and Izzy. I am going to make a greater effort to help them with their IT skills and I plan to make it interesting.
It's going to take time, a lot of time, but this has been a wake-up call. I found the boy / girl ratio of that computer club very upsetting.
Who knows, maybe Helen will get to join that computer club next year? I certainly hope so.
Interested in this blog post? Well have a read of these...