Save for essential maintenance and safety, I am going to wager you don't think about car tyres too much. To most people they are simply a part of the family car and so long as the tread is legal, they get no further thought or attention.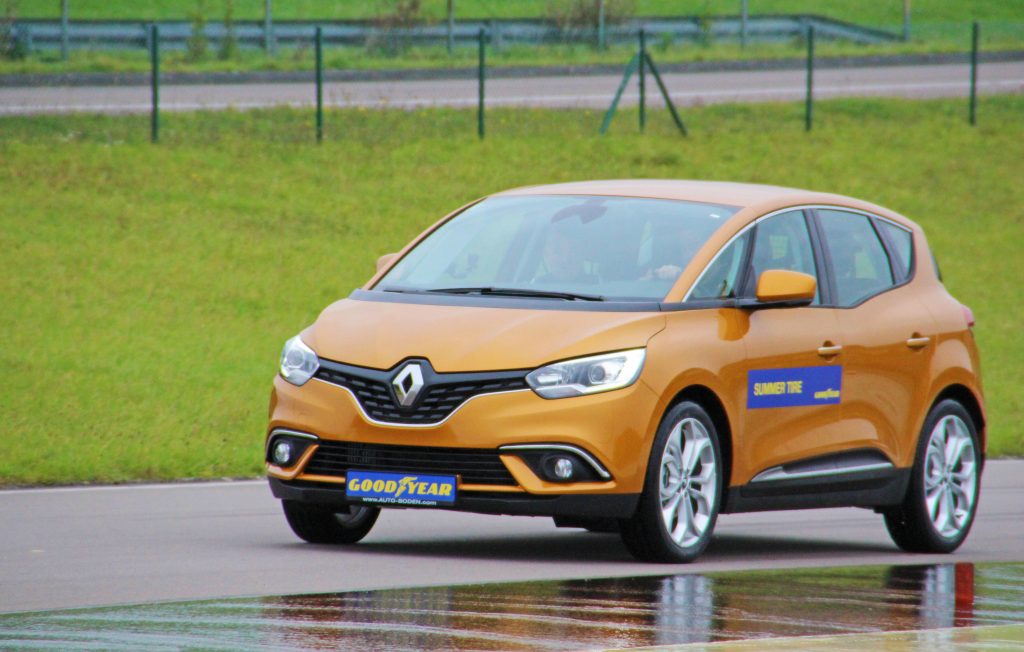 You could be forgiven for thinking tyres are simply lumps of specially-moulded rubber. They're important, yes, but not very interesting.
To persuade me otherwise, I've just been given an extreme immersion experience at the European headquarters of Goodyear tyres in Luxembourg. Far from being a dull experience, I found it fascinating.
On day one, I was taken to Goodyear's Innovation Center and learned how Goodyear tyres are designed, how they're made and what they're made from. On day two, I was let loose on a test track and given the opportunity to try out Goodyear's tyres in extreme conditions.
Back up a little….
Zooming round test tracks is great fun, but why is Goodyear reaching out to a family blogger such as myself? There are two reasons.
Firstly, the aim was to introduce a group of British bloggers to Goodyear's Vector 4Seasons car tyre. We were, namely: Henry Ellis who writes Henry's Blog, Dave Hornby of TheDadventurer fame and Al and Jen Ferguson of TheDadnetwork.
This is a tyre that Goodyear has developed with the safety and cost-conscious family market in mind. It's also a tyre that is ideal for the UK with its temperate climate, although I'll explain why in just a moment.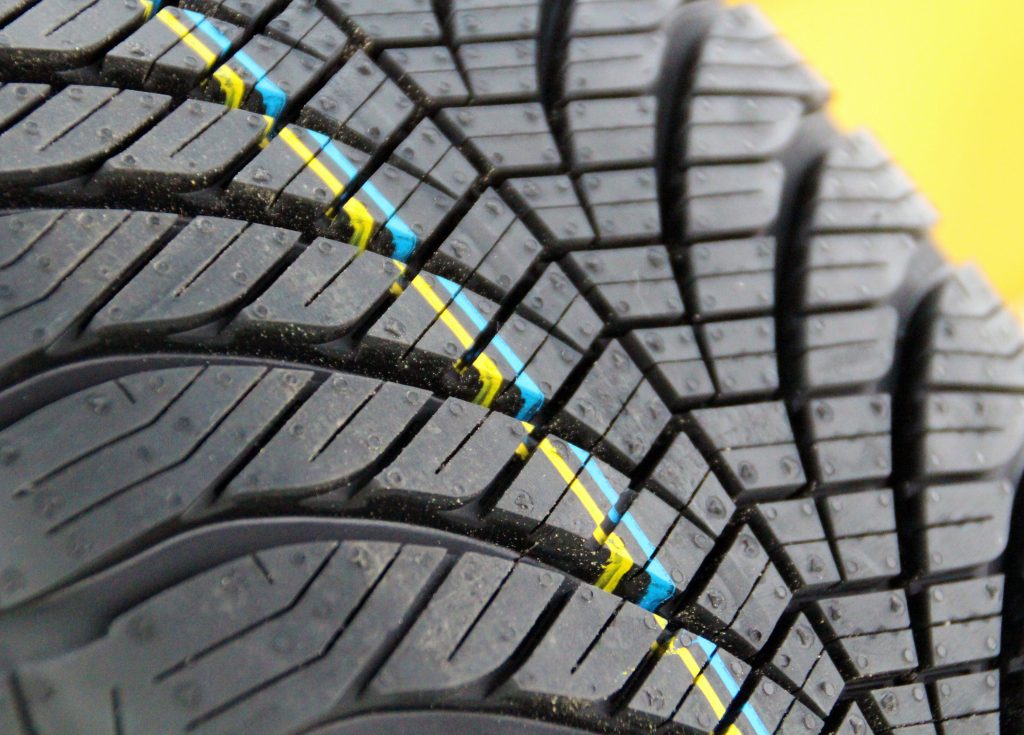 Secondly, and of equal importance, there's a safety message. If you watch the video I've embedded below, you'll see the all seasons tyre had a much shorter braking distance and gripped the road better than the summer tyre. Having the correct tyres on your car gives you confidence if, like me, you do the school run five days a week that you will arrive safely with your precious cargo.
Safety
In European countries that experience colder weather than the UK, motorists generally keep two sets of tyres. They have a set for winter and a set for summer.
In winter conditions, summer tyres perform poorly. Summer and all season tyres are made from different compounds. As a result, summer tyres harden in the cold weather and they don't mold to the road surface so the grip is inferior. Summer tyres are also less efficient at dispersing water, snow and slush.
Goodyear has a special testing facility to prove this. It boasts a machine capable of making several different types of snow crystal and the whole facility, made up several snazzy shipping containers, is constantly kept at about -25˚C.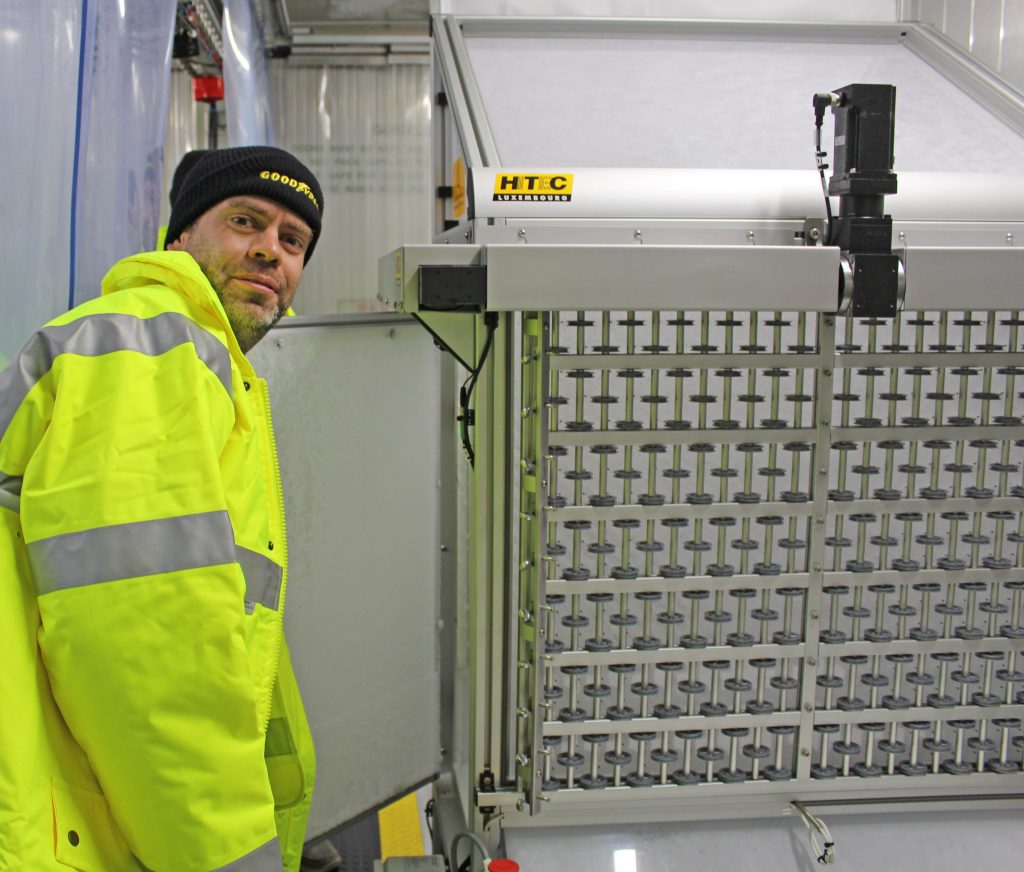 Most Brits are under the mistaken impression they have all season tyres fitted to their car.  This is wrong. The majority of UK motorists are driving on summer tyres all year round.
Since returning from Luxembourg, I've become obsessed with looking at car tyres and it's true. You can tell by the tread what sort of tyre is fitted and most cars in the UK do indeed seem to be fitted with the summer variety.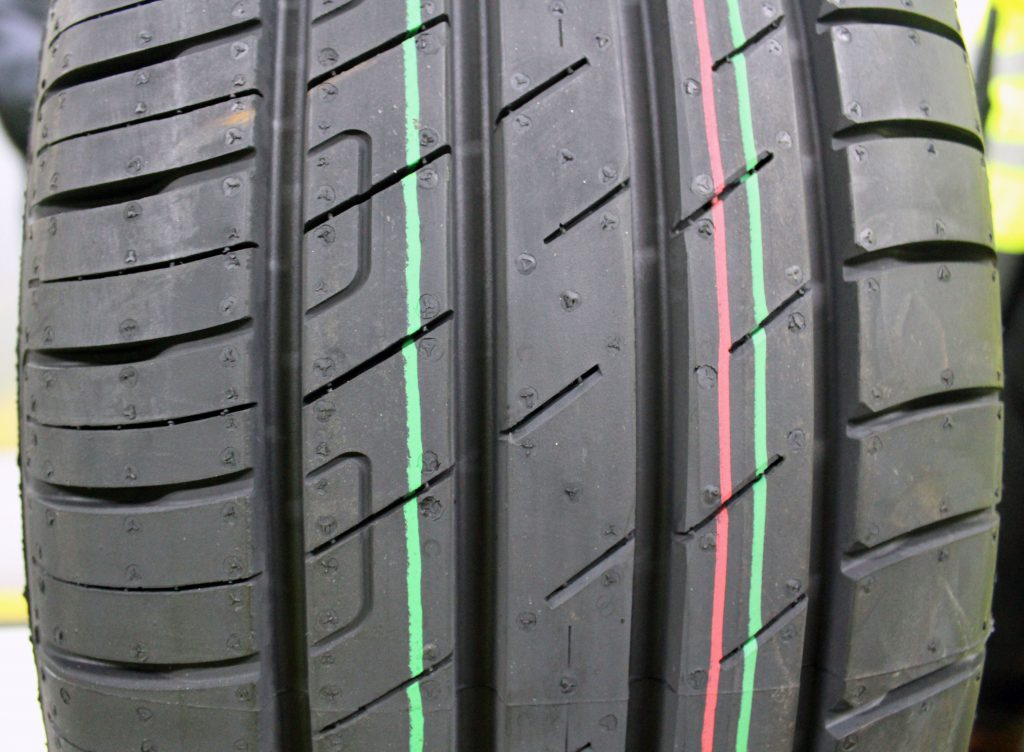 As I said, us Brit bloggers took to the test track using cars fitted with summer and all season tyres. There was a major difference in performance between the two with the all season tyres gripping the road better and having a reduced braking distance.
During a simple emergency braking test at 55 kmh, I shaved over twenty metres off the stopping distance using the Vector 4Seasons tyre compared to the summer tyre. The Vector 4Seasons tyres also had a considerably better grip travelling up and down a hill.
I also drove on a skid pan. This was a crazy exercise as the car was forcibly thrown into a spin by a revolving plate fixed in the road. I had three attempts and got one of them right, but I think that said more about my driving than the tyres!
It's all very well me telling you about this, but you'd probably prefer to watch the video I made, right? I've embedded it below and I encourage you to watch.
What goes in a tyre?
We all know that tyres are made of rubber. Most of you will probably know there are steel rings inside the rubber to help the tyre hold its shape.
The picture below is a cutaway of a Goodyear tyre. What you see are several layers of nylon and Kevlar woven together and mixed with silica, synthetic rubber, wax, oil, starch and Sulphur to name just a few ingredients that make up the black, visible exterior of the tyre and the treads.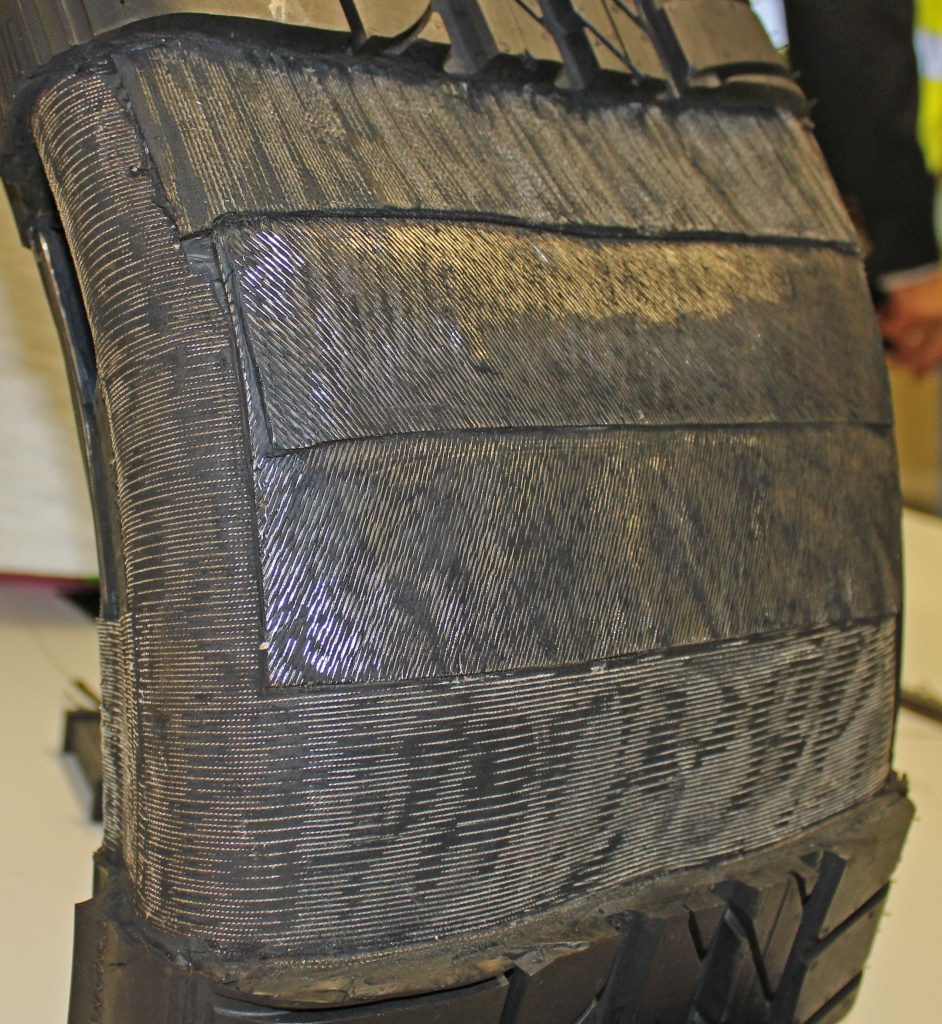 These are reinforced with steel and brass threads that are wound round each other and formed into rings that give the tyre strength and memory. It's quite something to see it all put together.
I've often wondered why tyres are so expensive. I didn't appreciate quite what went into them. Now I've seen it, I'm surprised they're so cheap!
The Vector 4Seasons tyre
As you will have gathered the Vector 4Seasons tyre performed well on the test track. It also boasts some amazing features such as 'sipes' on the treads that improve handling and special treads for dispersing water. This is in addition to all the ingredients I've mentioned above.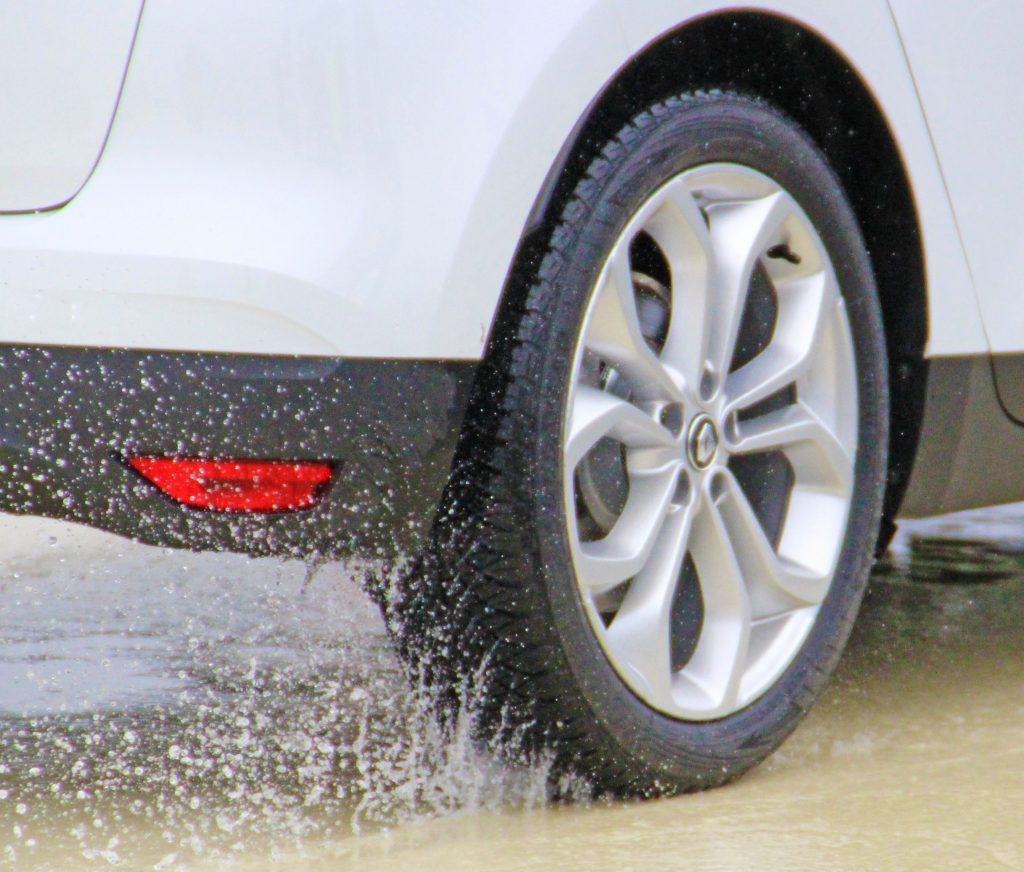 Having tried it, and knowing that we in the UK are guaranteed kind-of good weather for three-ish months of the year, I can see why the Vector 4Seasons tyre is ideally suited to the UK market.
Next time our car tyres need replacing, I would certainly consider the Vector 4Seasons and I'm basing that on my experiences on the test track.
For me it was the braking test was the deciding factor. It's the most likely scenario I would find myself in and the all season tyre was head and shoulders above the summer tyre.
Luxembourg: A good place for an education
I never expected my time in Luxembourg to be quite so educational. I returned something of a tyre geek and am amazed at the thought and effort that goes into designing and creating tyres.
As we're nearing the winter season, I would urge you to check your tyres are legal and well maintained. I also Hope you've been inspired to consider getting all season tyres next time you buy some.
Further information about the Goodyear Vector4Seasons car tyre can be found online on the Goodyear website.
Disclosure: This commissioned post was produced in association with Goodyear. Thoughts and opinions entirely my own and mostly formed on the test track!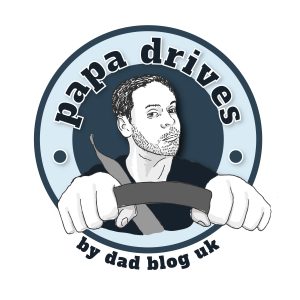 Interested in this blog post? Well have a read of these...