The question of storage space has once again risen its head in our household. It's not so much lack of space, but that Mrs Adams and I keep killing wardrobes by placing too much in them.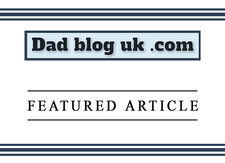 It's no secret that, long-term, we are looking to move to a new house. In the interim, an option would be to convert our loft into storage space.
We have, in the past, considered extending up into the loft and making it a new bedroom. With an eventual move on the cards, we've ruled that out.
As somewhere to place hanging rails and unsightly storage boxes, the loft would ideal. Apart from one thing: An almost total lack of light. In fact, there's a complete lack of natural light in the roof space.
The answer would be to install some roof windows. It's a plan in its early stages, but I've been looking at the selection on offer from roofwindows.co.uk. It seems like a cost-effective option and there's bags of really useful information on its website about how to choose a roof window.
It provides information about materials, suggested roof pitch, the ideal height for placing a window and the kind of window you might consider installing. I found it all very useful, particularly the tips on where to place a window and at what height.
In fact, while looking at the website, I noticed roofwindows.co.uk also offer a product called a light tunnel. It's a way of providing natural light in places where a full-scale roof window wouldn't be feasible.
I'd never heard of a light tunnel before but there's a spot in the rear of our kitchen that would be ideal for such a thing. With a starting price of £253, it's an option Mrs Adams and I may have to consider!
First things first, however, we have to consider storing items in the loft. Outside of our bedroom is a banister and there's an increasing pile of clothes hanging over the edge. They're mostly my clothes, items I need to keep but rarely wear such as dinner jacket, morning suit etc.
My photography equipment is also homeless and tends to keep getting moved around. The loft certainly has an increasing appeal. I just need to sort it out so it has better lighting, in particular, natural light.
Disclosure: This commissioned post was produced in association with roogwindows.co.uk.