I have a challenge for you. What is the worst gift crime you are aware of?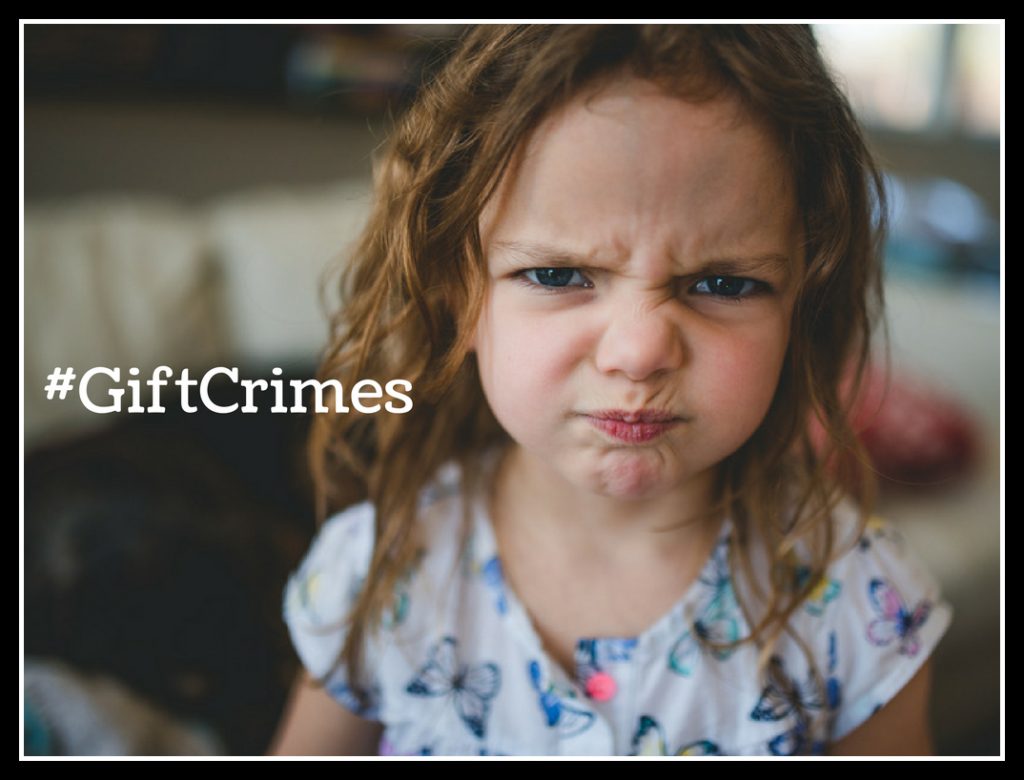 Maybe you have received a dreadfully inappropriate gift from someone? Maybe you are the culprit and gave someone an awful present? The best example will win a £100 wish list of products from Gift Wink (details below).
I'll give you a couple of examples I am aware of. I know of someone who was given a bottle of vodka and a set of power tools for their birthday. The combination of alcohol and power tools sounds bad enough, but what if I told you they were 14 years old at the time? The child was unimpressed. The rest of the family, however, spoke about it for years afterwards.
As for me, well, I confess that I was guilty of committing a staggering gift crime when Mrs Adams reached a significant birthday a few years ago. We lived near a gliding club at the time and she repeatedly told me she never wanted to go gliding.
Naturally I felt she simply needed a little persuasion and so I bought her a flight experience for her birthday. The gift received an incredibly poor reception and I ended up going on the flight instead.
In my defence, Mrs Adams says I usually choose very good gifts. On this occasion, however, I got it a bit wrong. Well, worse than that, very wrong.
Help is at hand from the recently-launched Gift Wink website. Here's how it works. You set up a 'birthday alert' for friends and family from birth until their late teens. Gift Wink will email you ahead of the birthday and suggest a number of presents, all of which have been carefully selected by the Gift Wink team. You can also build and share wish lists, which can be very useful when buying for children who drop hints as their big day nears.
Gifts come from a number of suppliers including Not on the High Street, The White Company and Hamleys. You are, therefore, assured a certain quality.
To celebrate the launch of Gift Wink, it has set up the #GiftCrimes campaign. Running from today, 12 September 2016 until 25 September, 2016, you are invited to leave a comment below outlining the worst gift crime you are aware of.
You must also follow this link and set up a 'wish list' of products on the Gift Wink website. I have done it myself. It's very simple and takes just a minute to complete. The Gift Wink team will chose a winner, who will receive their wish list up to the value of £100.
Oh, one last thing. Glider flights, power tools and spirits are not available from the Gift Wink website!
Very best of luck to all who enter the giveaway. I look forward to reading your stories. I am sure you are all aware of some absolute classics.
Interested in this blog post? Well have a read of these...