With the heat having turned deliciously savage, I know I'm not the only parent dealing with kids who are perpetually hot and bothered.
I have a suggestion that will: cool your kids down, give them a treat and help get them closer to eating five a day. The suggestion? A homemade, fresh fruit ice lolly.
This is such a simple idea. Better still, if your kids are fussy, they don't even have to know they're consuming fresh fruit.
You can amend this recipe to suit the tastes of your kids, but this version has been exceptionally well received by my daughters, Helen and Izzy.
You will need:
An ice lolly mould (I bought one from Amazon for £4.99)
A blender
Ingredients:
Pineapple Mango
Melon
Coconut water (or tap water if you prefer)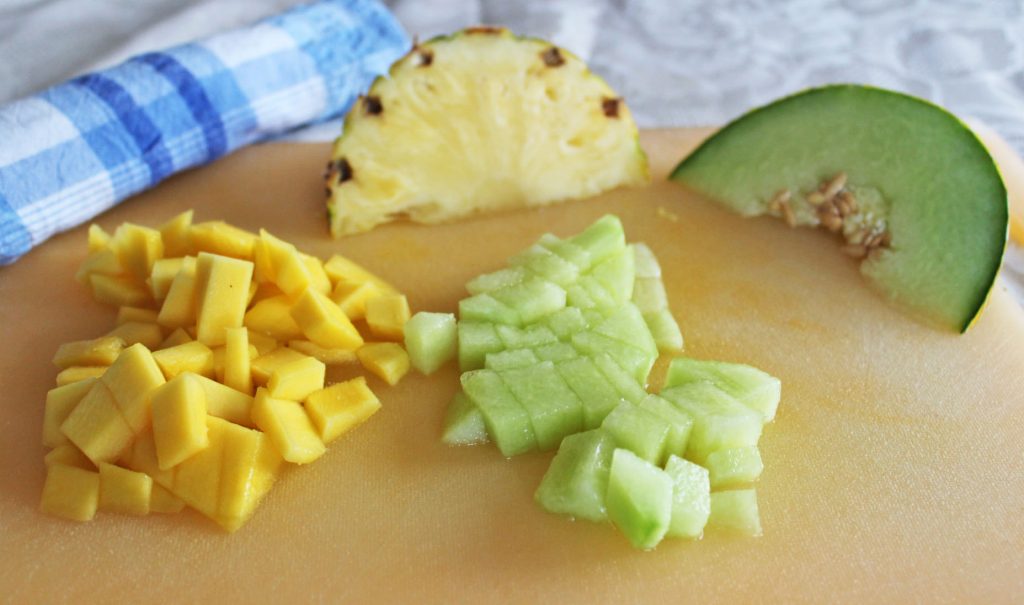 Method:
Chop a handful of melon, pineapple and mango into small cubes.
Place into a blender with an equal measure of coconut water, or tap water if this is what you are using
Blend until you are sure there are no lumps left in the mix
Pour into the lolly mould and place into the freezer for a couple of hours.
Most importantly of all: Hand the finished product to a child for their enjoyment.
Don't worry if you make too much. You can simply pour it into a glass and drink it as the mixture makes for a delicious smoothie.
YouTube video? Of course!
In addition to telling you about this recipe, I can show it to you. Helen, Izzy and I made a short video demonstrating how to make these simple, nutritious lollies. Just hit play below.
Very flexible recipe
I have stocked up with a wide variety of fruit including strawberries, kiwi, banana and blueberries. Over the next few days I am going to experiment and give my kids various different combinations of fresh fruit lollies.
I hope you are inspired to try this recipe too. If you do, please do leave a comment below outlining what fruit you used as I may want to try out your recipe!
Interested in this blog post? Well have a read of these...