As a family, we've steadily got more and more into tennis over the years. It is one way we keep fit and it's a sport my daughters have developed a real love for.  I am, therefore, delighted to be giving readers a chance to win an epic prize: two tickets to the ladies' finals at this year's Wimbledon championships.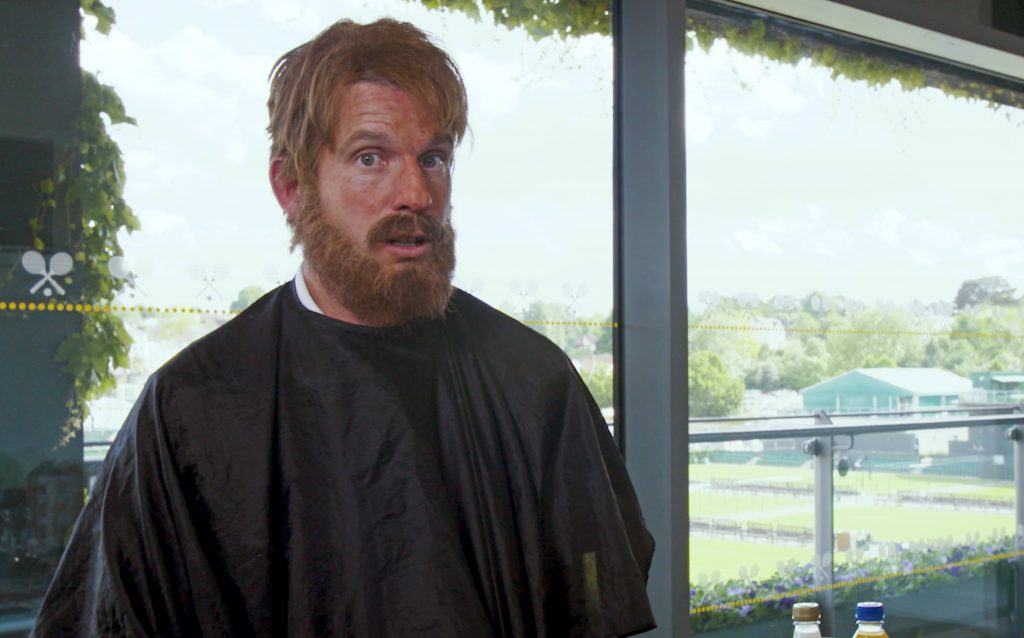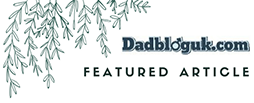 Yes, you read that correctly. Courtesy of event sponsor Robinsons, one reader of Dadbloguk could win two tickets to the ladies' finals (Update 8 July, 2017: please note, the competition has now ended). Taking part is very simple. You simply have to watch the YouTube video embedded below and share it with your followers on social media.
Drinks with Tim Henman OBE (or is it…)
The prize is, quite frankly, epic and I am really excited to be running this competition. The winner will receive Centre Court tickets, lunch and exclusive access to the Robinson's VIP suite during the course of the day.
The video features none other than tennis superstar Tim Henman. I won't tell you too much and spoil the surprise.
Suffice it to say, Tim dons a bushy red beard and messy red hair and serves Robinson's drinks to families attending a VIP tennis lesson at the All England Lawn Tennis Club hosted by head coach Dan Bloxham.
Still disguised, he then gatecrashed the lesson itself showing off his tennis skills much to the surprise of those present! You'll have to watch the video itself to see how things ended, but it was all a good-natured prank.
Tim explained his desire to get involved in the joke: "For me, it's all about encouraging people to play tennis and have fun with it. I played from the age of four, and want to inspire the next generation of tennis aces to enjoy learning new skills, making friends and being outside – whether that's whilst winning or losing. It's great that Robinsons are recognising that, and it's been such a laugh winding everyone up."
Robinsons has a long history with Wimbledon. It dates back to 1935 when its famous Lemon Barley Water was created to keep players at the Championships refreshed. To this day Robinsons remains one of Wimbledon's key backers.
How to take part
Watch the video. Using the Rafflecopter below, share a tweet letting the world know you have taken part in the competition. You need to be quick: the competition ends at midnight this Friday, 7 July.
The winner will be notified directly during the weekend of 8/9 July.
The Ladies' Finals are scheduled to take place on 15 July, 2017, but be advised this date could change. The winner must be 18 and anyone who accompanies the winner must be at least 11 years of age. Full terms and conditions can be found below.
I encourage you to take part and wish everyone that does the very best of luck. It's an amazing prize and I can't wait to find out who wins.
Terms and conditions
Two (2) Centre Court tickets to the Wimbledon Ladies' Singles Final and access to the Robinson Suite as prizes (the "Prize").
The Prize includes:
Two (2) ground passes to Wimbledon on Saturday 15 July 2017
Two (2) Centre Court tickets to the Wimbledon Ladies' Singles Final on Saturday 15 July 2017
Access to the Robinson's Suite as follows: o 11.30am – welcome drinks reception on Robinson's suite terrace (Centre Court tickets will also be distributed then)
o 12:45pm – Lunch served with wine to accompany
o 1.45pm – Guests depart suite to take seats on Centre Court
o 2.00pm – Ladies' final commences
o 3.30pm/4pm – Following Ladies' final, afternoon tea will be served in the Robinson's suite.
o The suite will close 30 minutes following the end of the second match on Centre Court.
The ground passes and Centre Court tickets are for the winner and their companion only. They are non-transferrable and not for resale.
The date of the Ladies' Singles Final may change for reasons beyond the Prize Provider's control (e.g. due to bad weather). If the date of the Ladies' Single Final changes for any reason, the Prize Provider will provide the Prize for the revised date. If the winner is unable to take up the Prize on the revised date no alternative will be offered.
The Prize excludes:
The winner must be 18 years or over and the winner's companion must be no younger than 11 years old.
YouTube's Community Guidelines can be found here.
Disclosure: this commissioned post was produced in association with Robinsons.