You may have heard the news about Lord Chancellor Michael Gove and his journalist wife Sarah Vine. The powerful(ish) couple have landed themselves in hot water for leaving their 11-year-old son alone in a hotel room for several hours while they went to a party.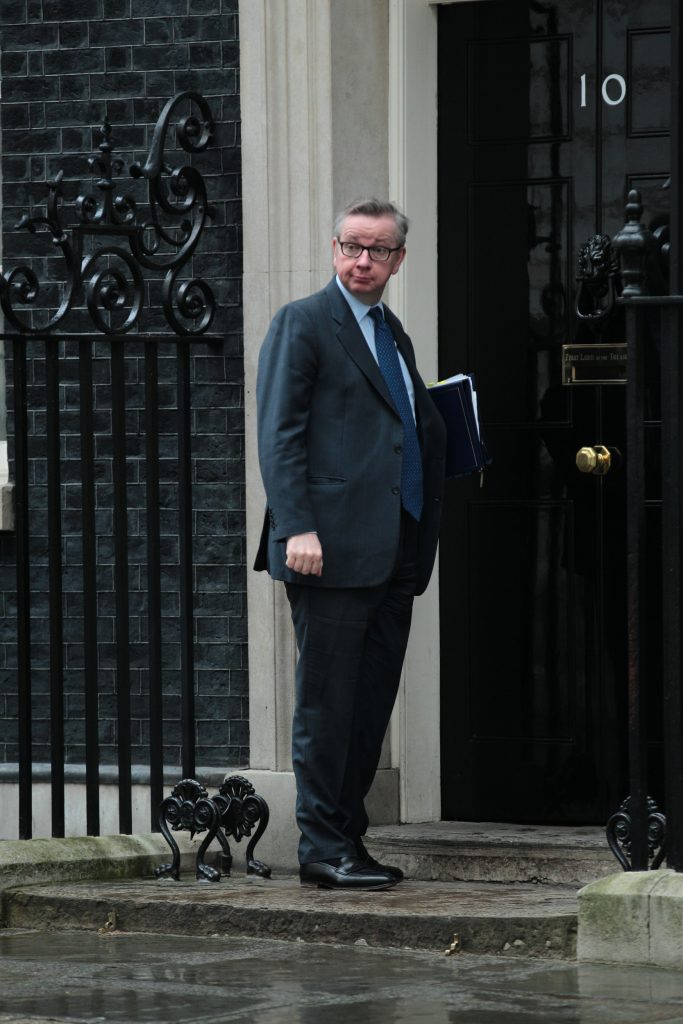 I can think of many reasons to question Gove's judgment. Firstly, he is an arch-Brexiteer and secondly, his tenure as Education Secretary was, frankly awful. As for Sarah Vine, well, she writes for an excitable right-leaning newspaper that I shan't name.
On this occasion, however, I think we have to ask whether the couple's actions warrant the public flagellation they seem to be receiving. Is it so shocking to leave a child of that age on their own for a while?
Yesterday I took part in a discussion on LBC radio with well-known parenting writer Sue Atkins. Sue wasn't particularly impressed with Gove and Vine's actions (for ease and amusement, I shall henceforth refer to them as the Gones, pronounced Goans). I found myself in the awkward position of concluding their actions were questionable, but weren't that bad.
Garnering information from several different newspapers, this is what appears to have happened:
A couple of weeks ago, The Gones were staying at a bed in breakfast in central Cheltenham called No.38 The Park. They were to attend a party to mark the end of the Cheltenham Literary Festival.
Their son didn't want to attend so they said he could stay in the hotel.
It seems the Gone's told hotel staff their boy was staying in the hotel and they were asked to keep a look out for him.
The Gone's are reported to have left at 1930hrs saying they would be back "in a couple of hours".
The party was being held at No.131, a sister property to No.38 The Park, just a mile away. Contact between the two establishments, you imagine, should have been very straightforward in an emergency situation.
This is where things seem to go awry. The Gones' son was apparently found by a hotel porter outside of the hotel room. He was asking for the whereabouts of his parents. The porter made several attempts to call the Gones' mobiles but the party was being held in a place with no mobile reception. The Gone's eventually rolled in at 0130hrs.
On the face of it, this doesn't sound or look good. My defence of the Gones will only go so far and there are a few unanswered questions.
Several newspapers have quoted Government guidelines saying children under the age of 12 should not be left alone. As hotel staff were present and aware the boy was in the hotel, it can be argued he wasn't alone.
There's a further fact conveniently missed by all the papers, yet available for anyone who can be bothered to visit Michael Gove's website. The Gone's child isn't a young 11: he turns 12 next month. Okay, yes, he presently falls outside the Government's guidelines for being left alone, but it's not like his age is in single figures.
I'm also curious to know why the hotel porter supposedly chose to call the Gone's mobile phones. Could he/she not have called the sister hotel directly?
I'd like to think the Gone's had left the full array of contact details both with their child and hotel staff. If the Gones didn't leave these details, I would have to conclude they made a mistake of epic proportions. Again, these details haven't made it into the public domain.
During the LBC discussion, Sue Atkins made an excellent point: how did the child feel? He may have been perfectly happy being on his own and quite capable of looking after himself for a few hours, but his mum and dad stayed out for much longer than the allotted "couple of hours."
It's quite understandable the child could have been distressed if they stayed out for such a long time, especially if they didn't make clear where they were and all the different ways they could be contacted.  Alas, we just don't know exactly what happened.
We also don't know the nature of the conversation with the hotel porter. Finding a child huddled in a corner crying is one thing. Having an 11-year-old say: "Mum and dad must be having a great time mustn't they? They were meant to be back hours ago."
As a kid, I can recall flying out to Spain as an unaccompanied minor on a couple of occasions. I would have been about the age of the Gone's boy, in fact probably a little younger.
I appreciate this isn't an exact comparison, but kids shouldn't be wrapped up in cotton wool. They have to learn to fend for themselves.
The Gone's case raises a whole host of questions about what they did and didn't do. They shouldn't have returned so late after promising their boy they'd be back in a couple of hours. I'd also like to think details of their whereabouts about how to get hold of them were freely available to those who needed it.
The idea of leaving an 11-year-old alone for a few hours? I struggle to find it that shocking.
What do you think? At what age did you leave your children alone? Have you ever done the same as the Gones? Please leave a comment below with your thoughts.
Interested in this blog post? Well have a read of these...