Granny has been down from Scotland visiting us for the past few days. On Friday we took her out as it was a glorious day.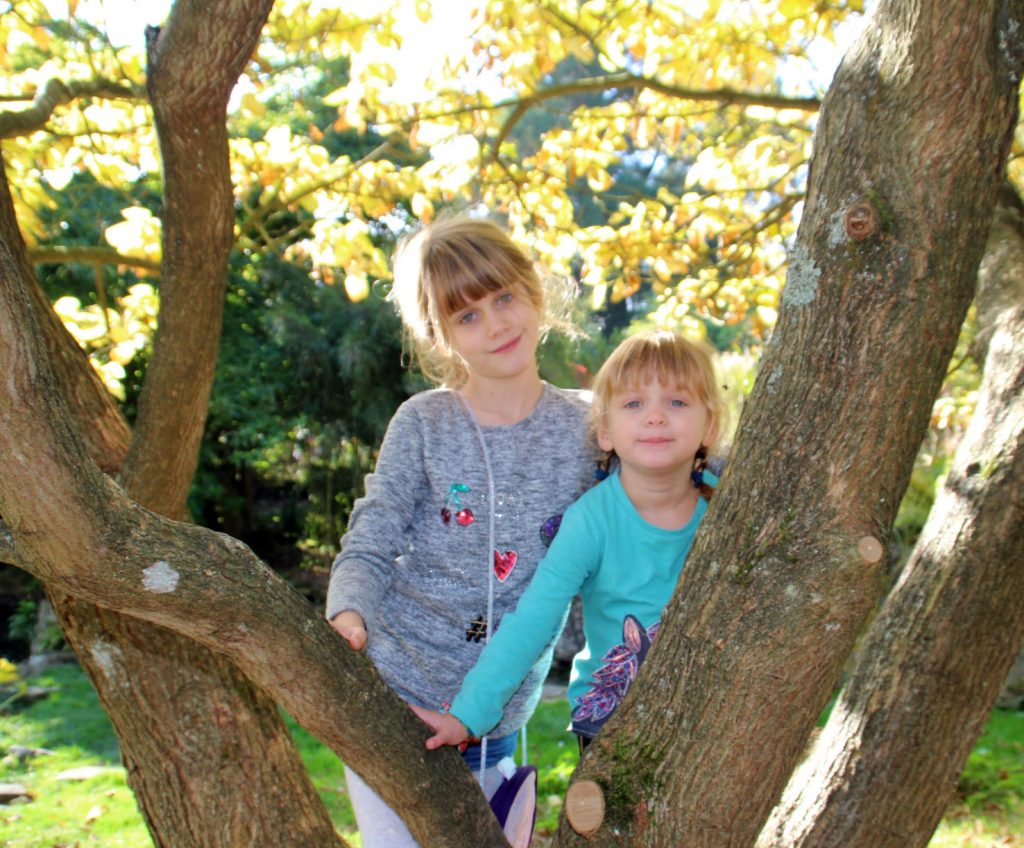 While we were exploring the Surrey countryside, my girls, Helen and Izzy, found a tree with low hanging branches. As children of their age should, they decided to climb up it.
While they took a break from climbing, I took the opportunity to take this picture. I love both the focus of the image and the fact Helen and Izzy look so happy in each other's company. For me, that's what makes the image.
As is my habit every Sunday, I have linked this blog post to the #MySundayPhoto linky hosted by the brilliant Photalife blog. Please do click on the link below to check out some marvelous photography from other bloggers.
Interested in this blog post? Well have a read of these...