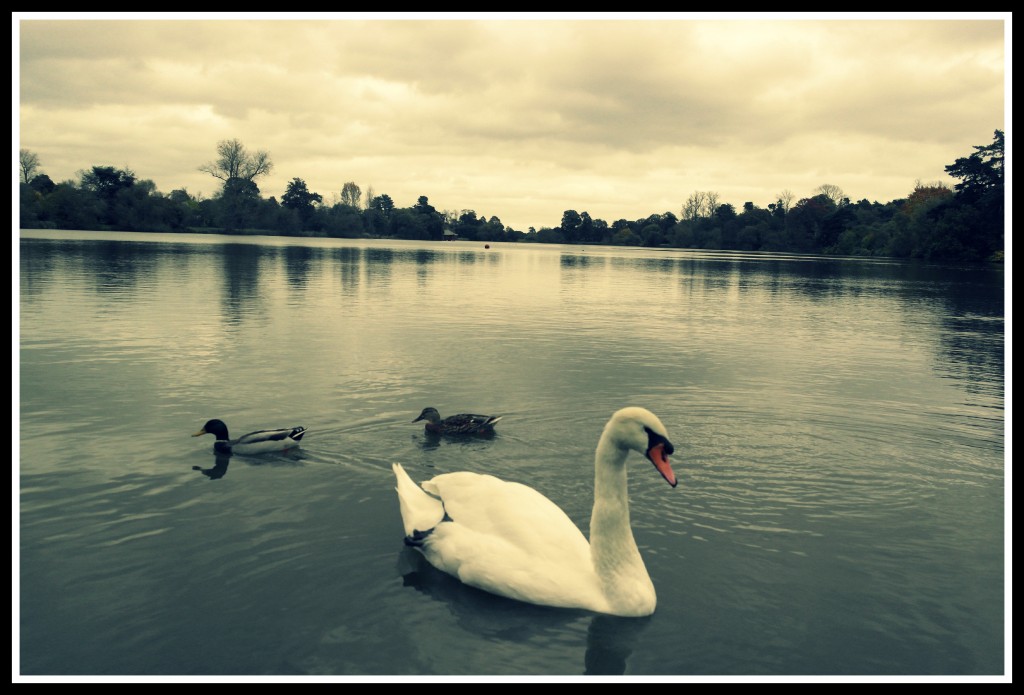 This image was taken yesterday on a family visit to Hever Castle in Kent. The swan and ducks swam right in front of me and so I hurriedly snapped away before they moved out of the frame.
I like the perspective of this photo. While the swan and ducks dominate the foreground, I like the picture's depth of field. I also think the reflections in the water and the grey sky add character to the image. For the photography geeks, here's the detail. The focal length was 20mm, aperture was set at f4.5 and, being an overcast day, ISO was set at 1000. I initially thought this might make a good black and white image but instead I used the cross process filter as this worked much better. I also tinkered with the exposure ever so slightly while editing.
In case you aren't aware, Hever Castle was the childhood home of Anne Boleyn. The lake in the image isn't natural. It was landscaped in the early twentieth century on the orders of the 1st Viscount Astor, a colourful character who bought the castle after turning his back on a life in American politics.
As ever, I am linking this image to OneDad3Girl's #MySundayPhoto linky. I recommend going and taking a look to see what other bloggers have been up to.
Interested in this blog post? Well have a read of these...