I love carrying out simple science experiments with my children. Carrying out a simple experiment so they can see science in action is not only great fun, but educational.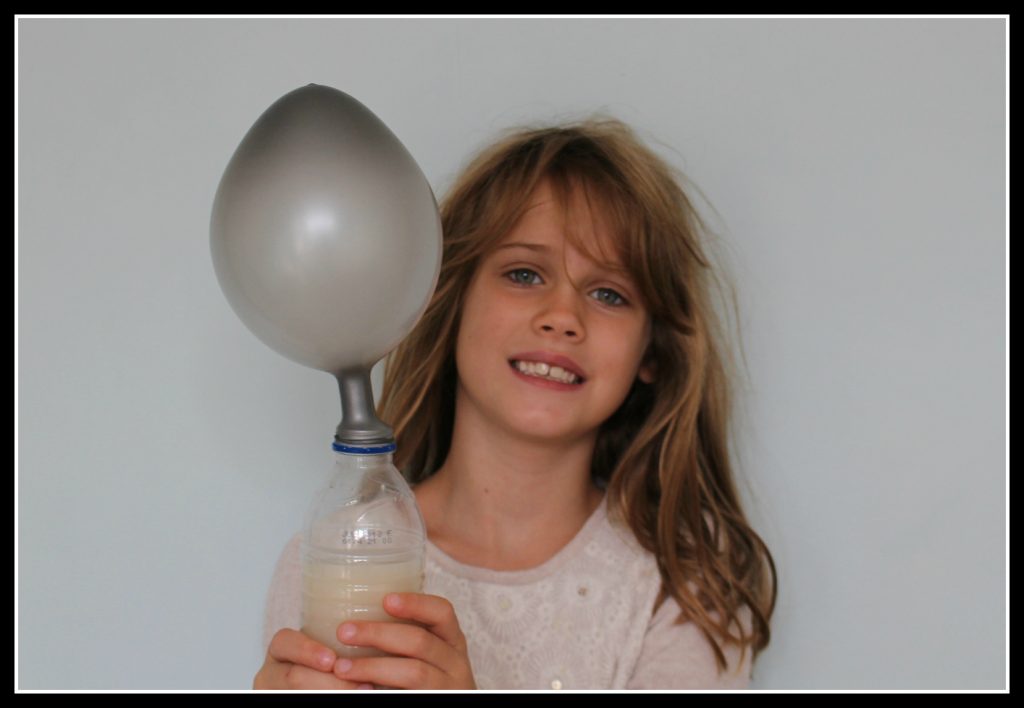 I often turn to Internet for inspiration. There are some brilliant videos on YouTube for instance.
Even so, I sometimes feel a bit let down by what I find online. What promises to be a simple experiment using household items turns out to have a long shopping list or the experiment fails. Don't ask about the time we tried making crystals with hot water and sodium bicarbonate. It didn't work at all.
Inspired by some of our experiments, my seven-year-old daughter, Helen, suggested we make a series of short videos. At her insistence, we are calling the series the House of Experiments and they will be uploaded to my YouTube channel.
Over time, we hope to build up a good selection of simple, tried and tested experiments that anyone can do at home with their kids. We recorded the one video a while back to demonstrate capillary action. We've just uploaded a second video that demonstrates how yeast works by filling a balloon with carbon dioxide.
If you are interested, you can watch the 'Yeast Balloon' video by clicking play below. If you woild like written instructions, scroll down below.
You will need:
Two teaspoons of yeast
Two teaspoons of sugar
Warm water (in the video I used 300ml but this will depend on the size of bottle you use)
A balloon
An old bottle
A jug
What you do:
Pour warm water into your jug.
Add the yeast and sugar.
Stir the mixture.
Pour the mixture into the bottle.
Stretch the balloon over the top of the bottle.Leave the bottle for about an hour.
When you return, the balloon should have grown in size.
What is happening in this experiment?
Once the mixture is in the bottle, you should see a froth forming on the top. This is because the yeast has been activated and is feeding off the sugar.
This process produces carbon dioxide. The gas fills the balloon, increasing it in size.
If you are inspired to carry out this experiment, I wish you the best of luck. If you've like to suggest some experiments for the next video, please leave a comment below.
Interested in this blog post? Well have a read of these...