As a busy dad who does his best to feed his family healthy food, chicken nuggets are, frankly, awesome. Made with nothing more than breadcrumbs and chicken and when combined with fresh veg and rice or pasta, they make a very healthy meal.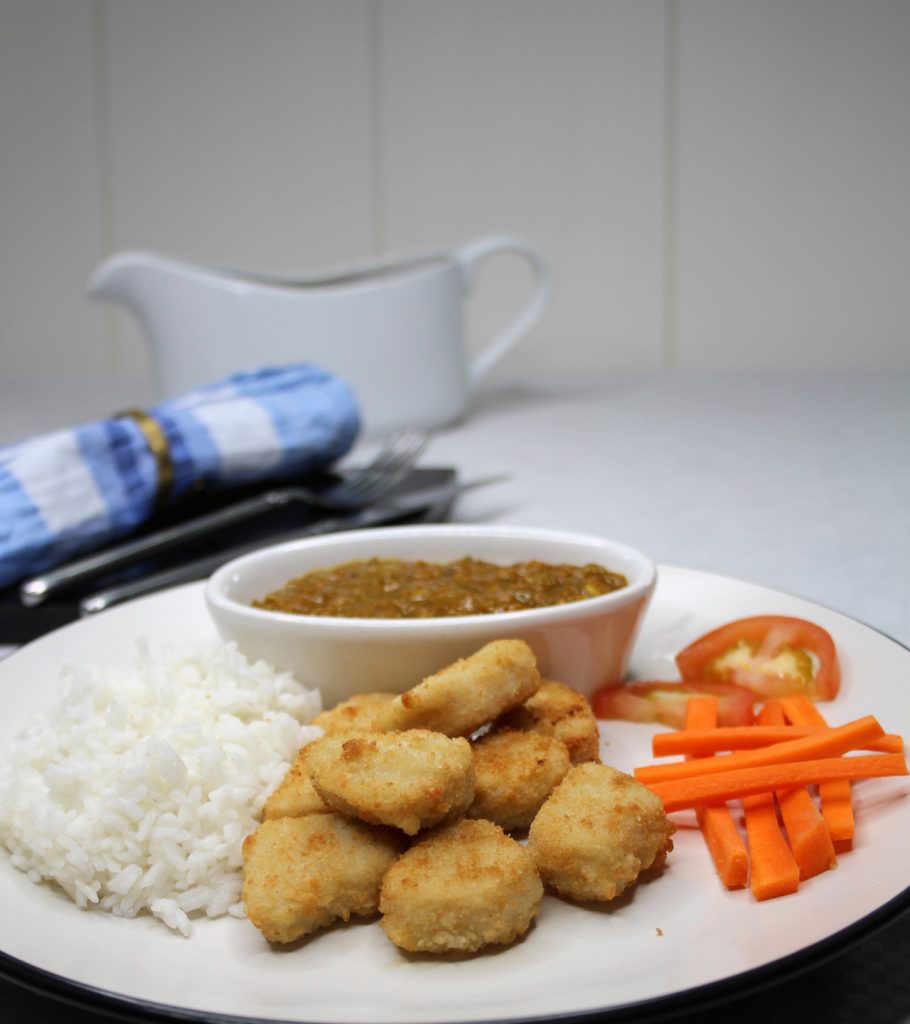 If it's a particularly busy week with lots of after school activities going on, I will sometimes reach for a pack of chicken nuggets. They also make excellent finger food for party guests.
What about the grown-ups? Is it possible to make a meal with chicken nuggets as the centrepiece that appeals to mum and dad?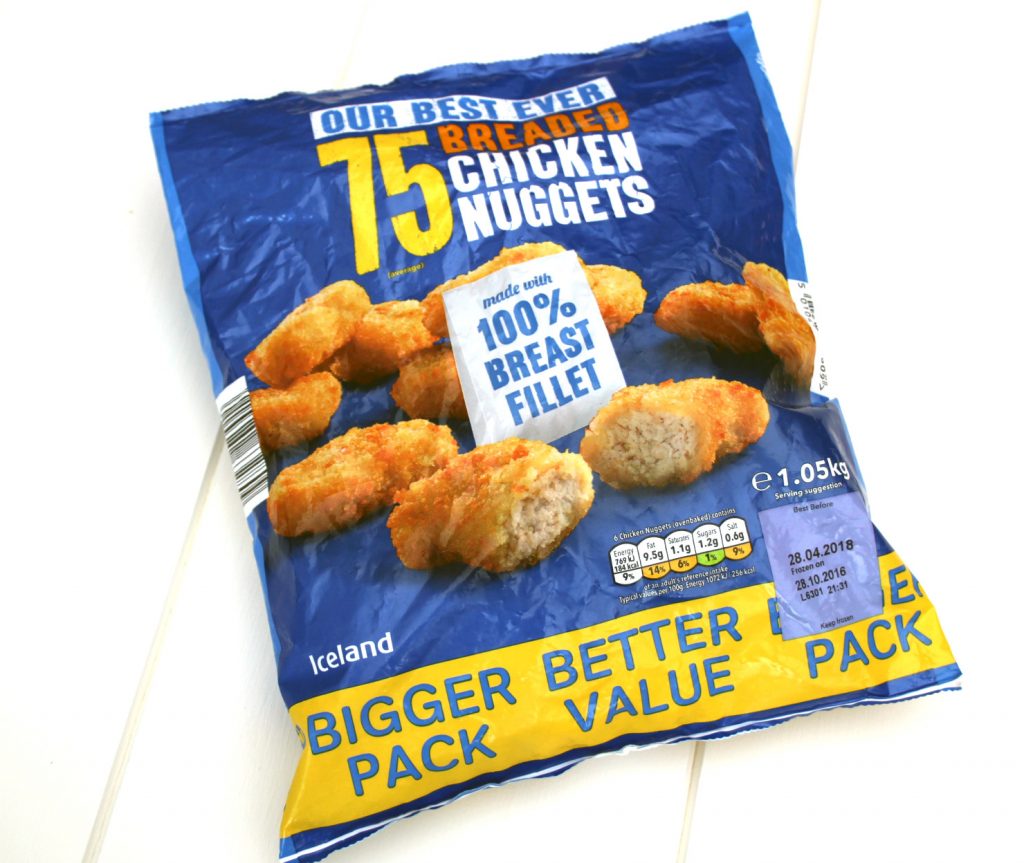 After all the rich food they've eaten over Christmas, mum and dad might want a light meal that represents good value for money. January is, after all, a month when we're all having to watch the pennies.
This was the challenge set to me by Iceland. Using nothing more than the #PowerOfFrozen, could I make a meal that showed how versatile chicken nuggets could be?
After giving it a little thought, the answer came to me: Japanese-style katsu curry. If you think about it, Katsu curry is simply breaded chicken with a curry sauce.
I looked up a couple of recipes and realised this was going to be an incredibly simple dish to make. It also happens to be one of Mrs Adams' favourite meals – so if I could pull it off, I was going to get bonus points from her.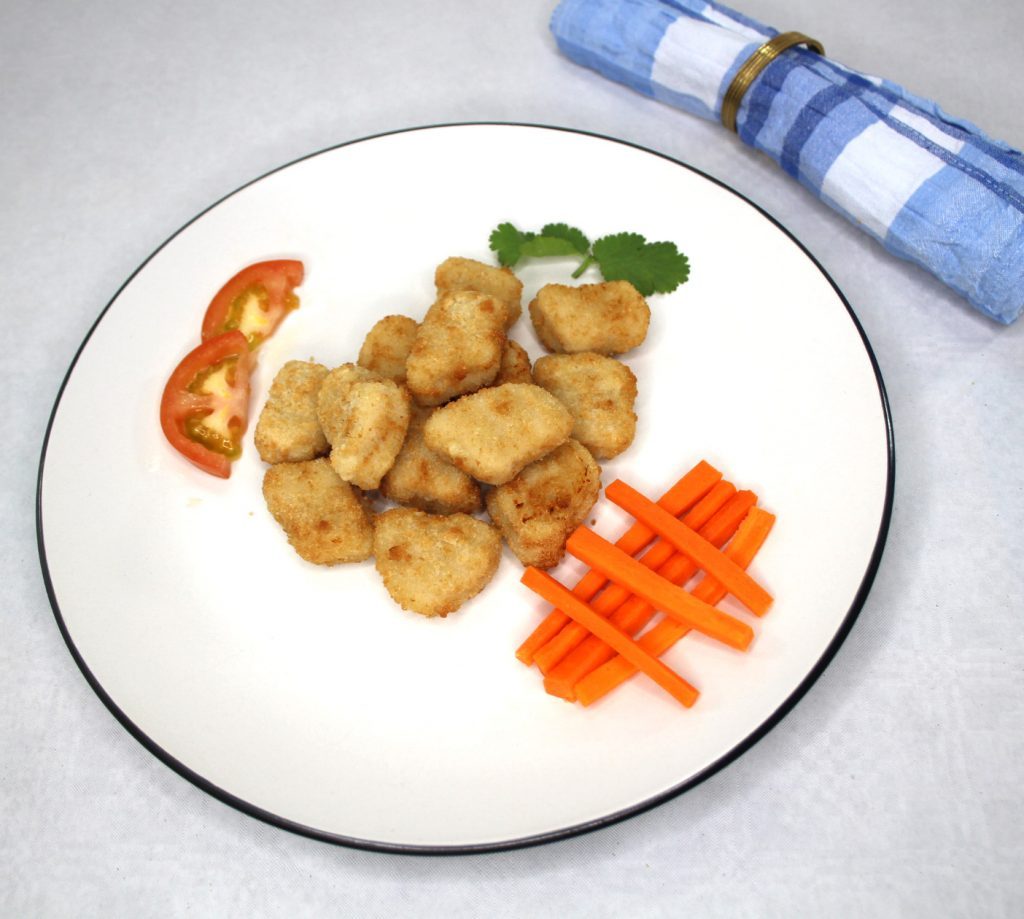 Whilst Helen had a gymnastics lesson, Izzy and I visited our local Iceland to get the ingredients we required. Although Iceland specialises in frozen food, it sells a much wider range of goods and has a good selection of fresh fruit and veg so all the fresh ingredients for my recipe came from its shelves too.
Iceland's chicken nuggets are made from 100% chicken breast fillet and they have performed very well in blind taste tests. Before making my curry, I tested the merchandise myself and I was very impressed by the taste and texture. The breadcrumb topping is very crunchy and the chicken tastes superb; Iceland's nuggets are a great product.
That said, here's what you need and how to make your own katsu curry using chicken nuggets.
Ingredients (serves 2):
One tablespoon of olive oil
One onion
Two cloves of garlic
Two carrots
One tablespoon of plain flour
300ml of chicken stock
Two teaspoons of honey
Two teaspoons of soy sauce
From your kitchen cupboard, two teaspoons of curry powder
To serve: long grain rice.
Method:
Finely chop the onion and garlic.
Finely chop the carrots. Tip: I chopped mine using a food blender as you want them as finely chopped as you can.
Heat the olive oil in a pan and fry the onion and garlic on a medium heat until softened. Add the carrot.
Stir the ingredients for about five minutes then add the flour and curry powder. Keep stirring for about a minute and then slowly add the chicken stock.
Turn the heat down low and leave to simmer for about 20 minutes.
While the sauce simmers and thickens, heat the oven to 200 degrees Celsius and put your chicken nuggets on to cook for 14-16 minutes.
After 10 mins, boil the water and place the rice on to cook.
Serve when ready.
The verdict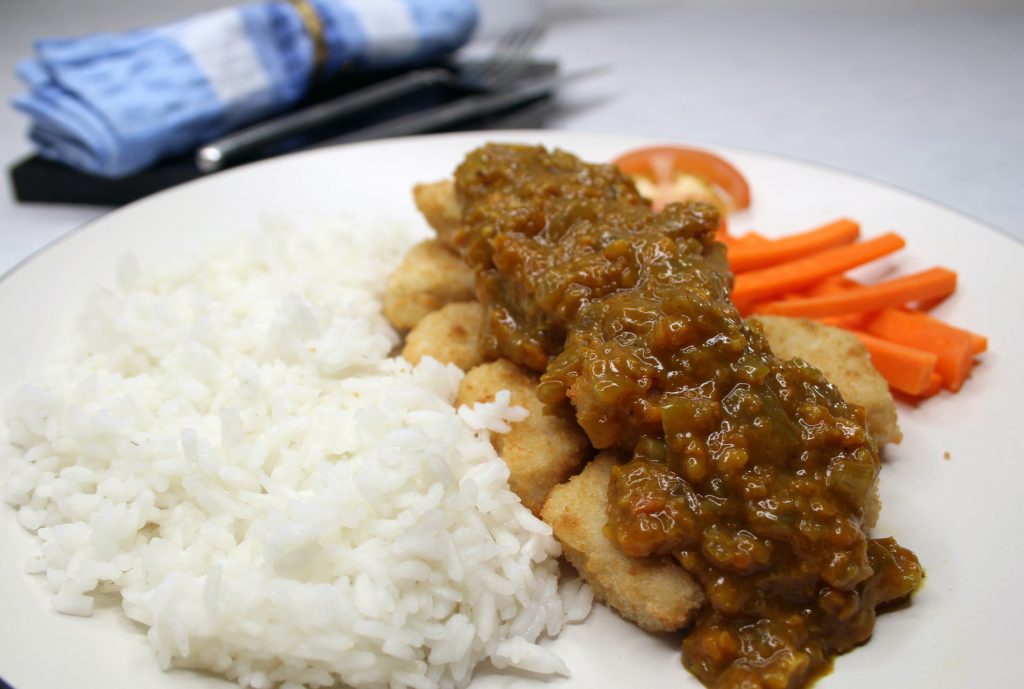 I've made three batches of katsu curry over the past week. That gives you some idea how popular the dish has been with Mrs Adams and I! Using chicken nuggets has been very convenient. If short on time, it's a great time-saving measure and also shows how versatile Iceland's chicken nuggets can be.
Are there any special dishes you make with chicken nuggets? If so, please leave a comment below with your suggestions. I'd always keen to try out new ideas in the kitchen so please don't be shy, let me know what you do.
Disclosure: This post was produced in partnership with Iceland Foods. 
Interested in this blog post? Well have a read of these...