Some readers will be aware, I recently appeared in Brazilian news show called Profissão Repórter. I spent a day with a small film crew as they followed me round to see what life was like for a UK-based stay at home dad.
The episode I was in is now available to watch on YouTube. You can see if for yourself by clicking play above.
If you're particularly keen to see my segment, you need to skip forward 15 minutes. Just be advised that everything I said has been dubbed into Portuguese so unless you speak the language, you may have to settle with enjoying the pictures!
I also have to tell you the film crew caught an absolutely classic moment on camera. We were in a park and I had just been asked by the reporter how I found it, taking my children out to play in this way.
I explained that it used to be much more difficult as Izzy, now almost four, was a bit young to play on most of the equipment. Just as I said it was now much easier as she had grown up and could look after herself, she slipped at the top of a slide, landing face first and cutting her lip open!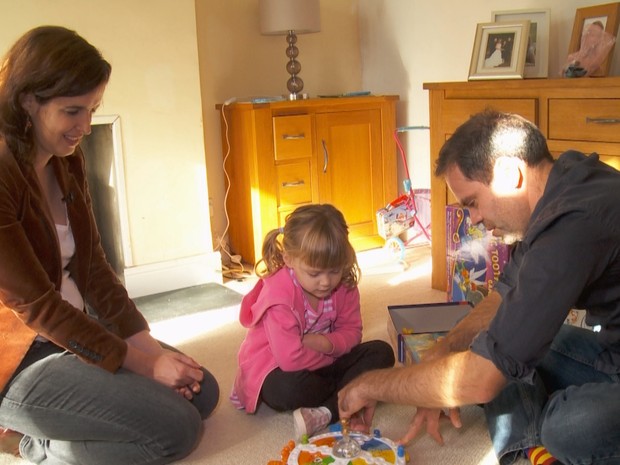 Naturally the cameraman just happened to be doing a close up of her face at that very moment. Never work with children and animals, hey?
The inspiration for the programme was a change in Brazil's paternity leave rules. Brazilian men are now entitled to 20 days paid paternity leave. Under the old system, they received five.
The Profissão Repórter team were keen to explore the impact of paternity leave in a country that has had it in place for a long time. Parenting is still very much seen as women's domain in Brazil and so this extension of paternity leave represents a major change. Stay at home fathers, while rare in Europe, are pretty much unheard of in Brazil and so the team wanted to find out about the challenges we face and I was also asked to talk about my blogging activities.
The team spent a day with me plus a day with a Brazilian stay at home dad who happens to be based in London. The remaining footage was shot in location in Brazil.
It was great to have a part in this programme. Hopefully it will do a small amount to normalise paternity leave and the acceptance of stay at home fathers in a culture that hasn't appreciated either until now.
If you watch the film, please do tell me what you think. Oh, and yes, if you look closely you will see the world's largest pile of washing in one scene. Trust me, it hasn't got any smaller.
Interested in this blog post? Well have a read of these...