The sunshine over the past couple of weeks has been very much needed. After those four dreary months in lockdown, it has been wonderful to at least have some limited freedoms to get outside and explore in good weather. On Monday, my youngest daughter had an INSET day so her school was closed. We took the opportunity to go for a walk and have a bite to eat at a nearby pub.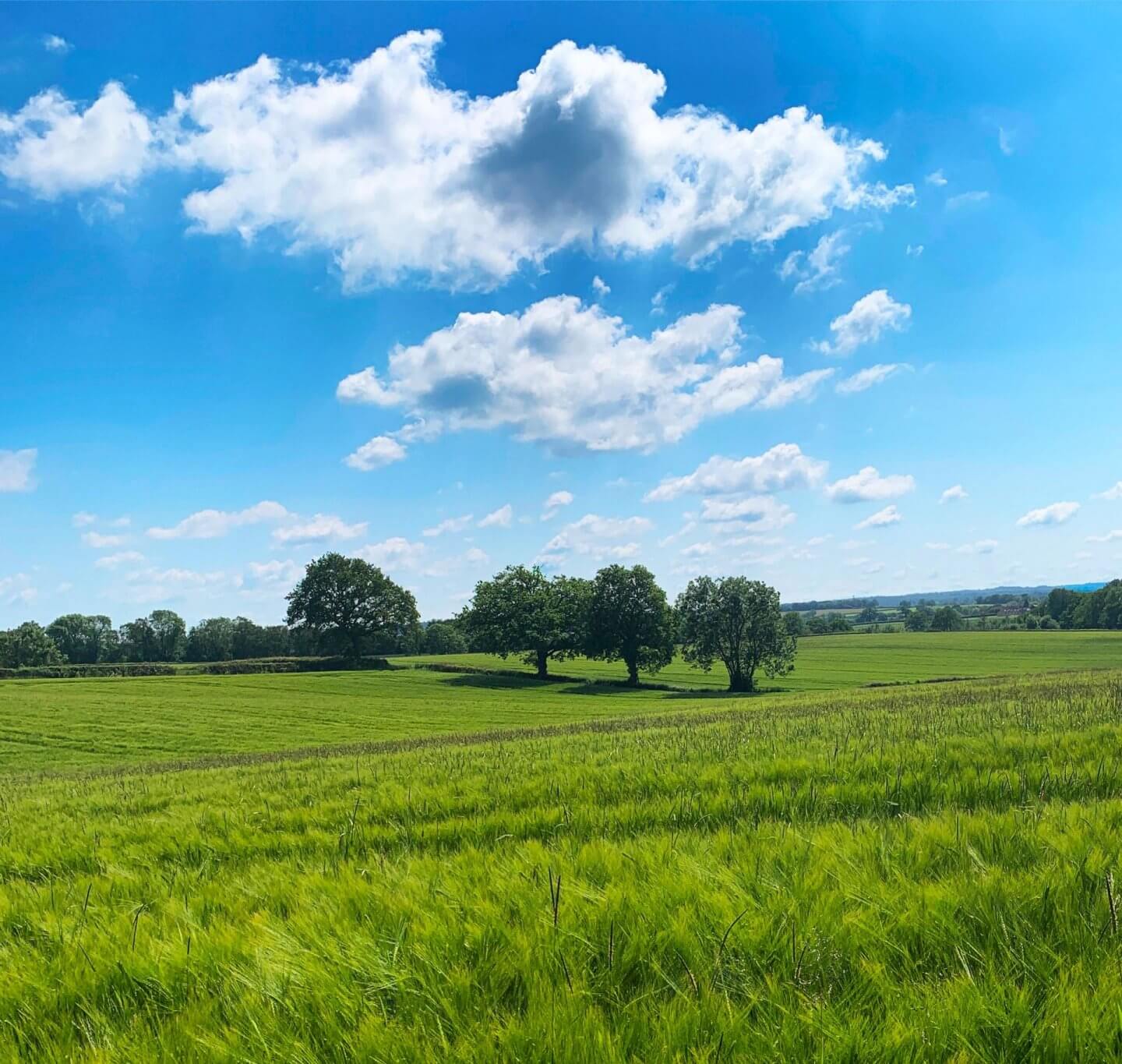 Coming immediately after the half term break, I have to admit I felt the timing of this INSET day was not the best. (especially because of all the in-school learning childrne have missed this year). As it turns out, however, the INSET day was a blessing and we made some memories.
Having had a bite to eat, we took the opportunity to walk up a footpath directly behind the pub. This is the scene we were presented with.
I had to take this image with my phone because I'd left my DSLR camera at home, but what a landscape. The vibrant greens of the young barley, the lively blue of the sky, the clouds and perspective way off in the distance, oh I could have stayed there all day soaking this all in. Our stroll was certainly more enjoyable than the muddy, rain-soaked walks we went on throughout the early part of the year.
I would encourage you to take a good look at the sky. This image was taken very close to the Meridian Line, which passes through villages and towns close to where we live. I'm sure this has an impact on the skyline and how the sky appears. It just seems to stretch further.
All things considered, the INSET day worked out well. having found this walk, I suspect we'll pay another visit soon.
Are you enjoying the better weather? Have you taken the opportunity to get outside more or maybe, as lockdown has eased, you have also made it out to a pub?
Linked to the #MySundayPhoto linky hosted by the Darren Coleshill blog. Click here to visit.
Interested in this blog post? Well have a read of these...