Do you feel like Christmas is creeping up on you by stealth this year? That's the position I have found myself in, but in the past couple of days I've mentally prepared myself for the task ahead. In fact we sat down as a family and watched Home Alone last night so that's a sign we're getting into the spirit of the season. Oh, yes and I've written a list of things to do and when I start writing lists, things start happening!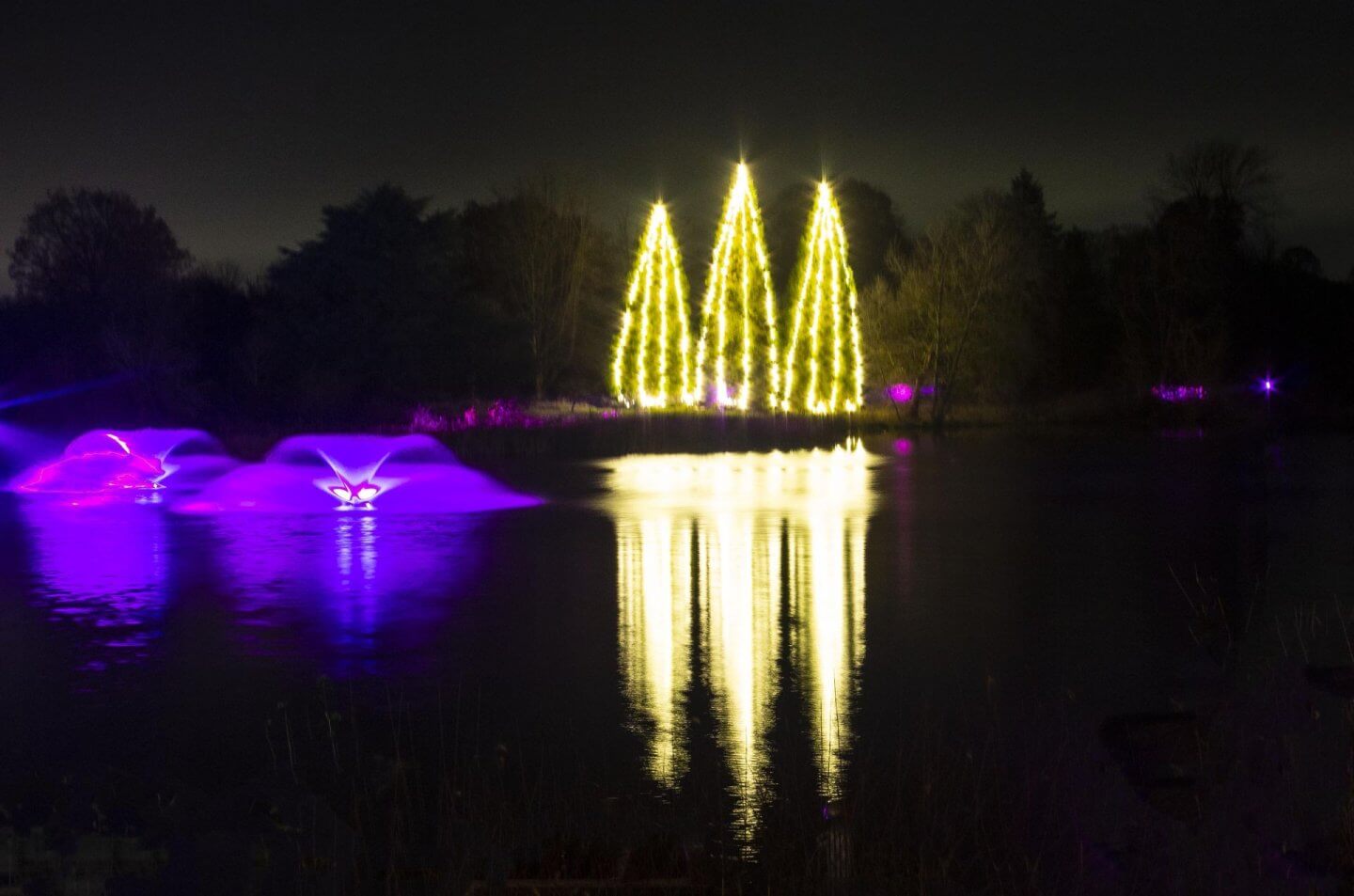 The image above was taken at the first Christmas event I attended this year. I took Helen and Izzy to Hever Castle in Kent, a very photogenic venue that's featured on the blog many times in the past. It was all the more significant because it was the first time any of us had been 'properly' out since we all recovered from COVID-19.
It was nice to get away from home and I even got on a Ferris wheel ride with the kids. If you know about my extreme dislike of rollercoasters and fairground rides you'll appreciate how big and accomplishment that was for me!
Getting back to the matter in hand, I think COVID is part of the explanation for my tardiness this year. I and the rest of the family who caught it have had to recover before any of us could turn our mind to buying gifts and making plans. Added to that, it looks like our potential house move come a step closer to reality so there's been plenty to keep me preoccupied.
That said, we've not put up a single decoration in the house yet and I have to confess, I have not written or posted any Christmas cards. Oh, and Christmas presents are a concept, featuring on the list I mentioned above, but not yet purchased. Oh yes, there's lots to do and only 19 days to do it all in.
This is actually quite unlike me. I am not going to tell you I am super organised, but by this point in December I am usually much more on the ball. Not that I'm hugely worried, I am sure that whatever happens (and here's hoping we don't have a repeat of Christmas 2020) we'll have fun together as a family and for this I am very grateful as I know, with travel restrictions tightening up and people getting worried about Omnicron, many people won't have that luxury.
How are your Christmas plans coming on? Are you one of these people who had it all sorted by mid-September or are you like me this year, scrabbling round last minute to get everything sorted?
Interested in this blog post? Well have a read of these...