Mornings are always a busy time in our household. I think it's the same in most families with young children. I will, however, always take the time to ensure I am well-groomed and presentable.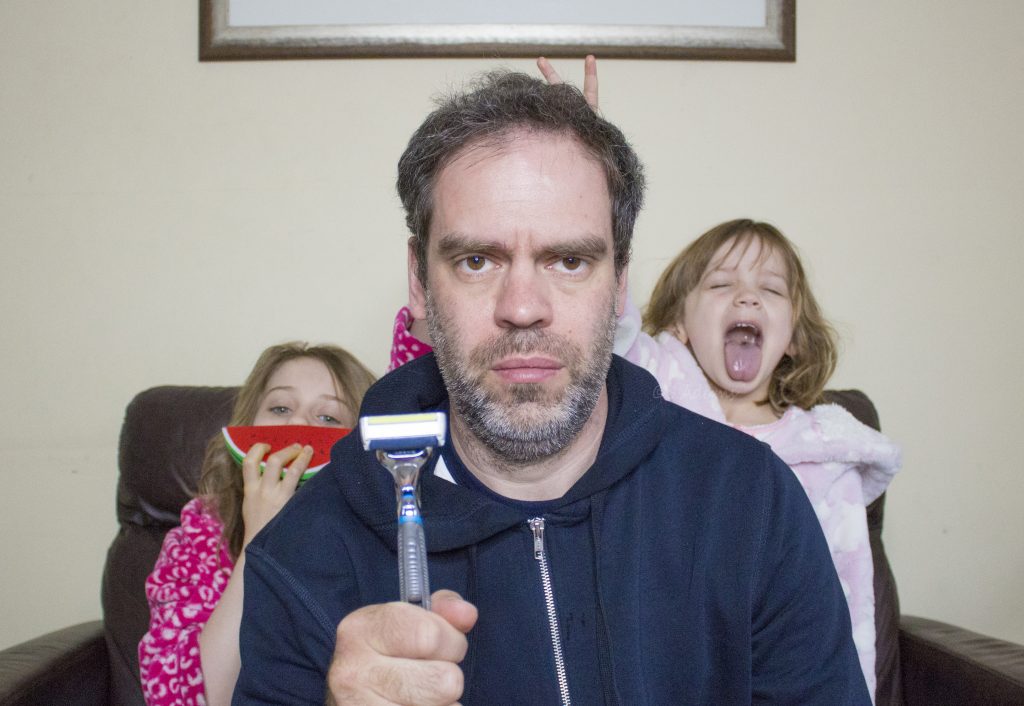 Well, I say always. If I were being honest, I would say that I stick to a routine on most mornings. Occasionally, however, a lost school tie, misplaced school shoe or spilled bowl of breakfast cereal will stop me from taking care of my appearance until after I have dropped my daughters off at school, but take care of myself I will.
Over recent weeks, Dollar Shave Club has formed a part of my morning routine. Dollar Shave Club is a subscription grooming service that I'd heard a lot about, but I'd never used its products.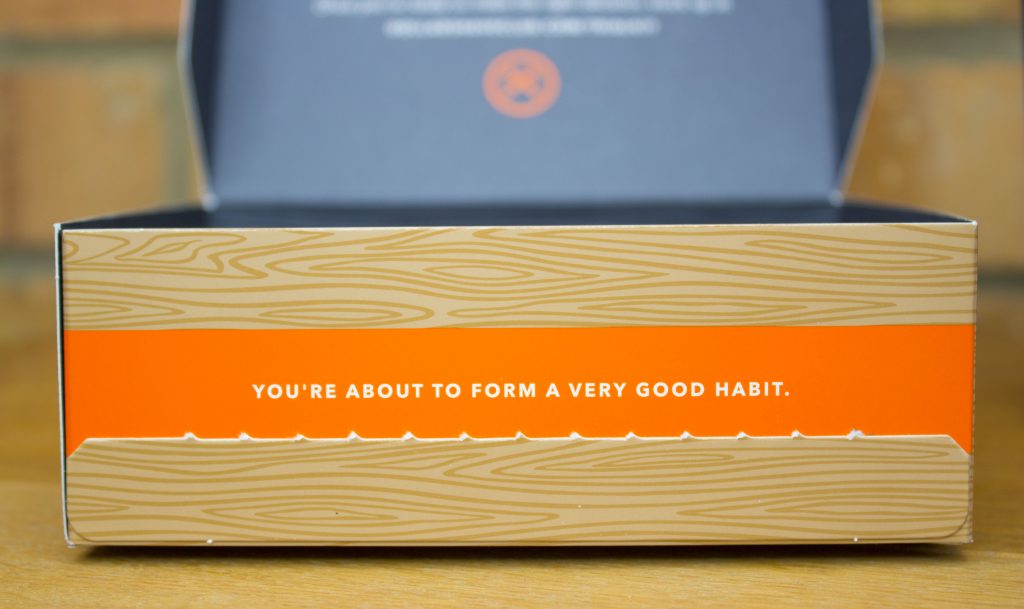 There's an aspect of Dollar Shave Club that I like a lot. Unlike some rivals that thrive on exclusivity, it makes a big point of being open to anyone and offering great value for money.
In between ironing school uniform, preparing my daughters' breakfast, kissing my wife goodbye as she walks out the door and checking homework has been completed, I have been using Dollar Shave Club's Immaculate Shave Trial Kit plus its Executive Razor and razor blades.
Introducing the Immaculate Shave Trial Kit
The Immaculate Shave Trial kit features a prep scrub, shave butter and post shave balm called post shave dew. Each of these items comes in 28g tubes and is from the club's Dr Carver's brand and I'll go through each item in turn.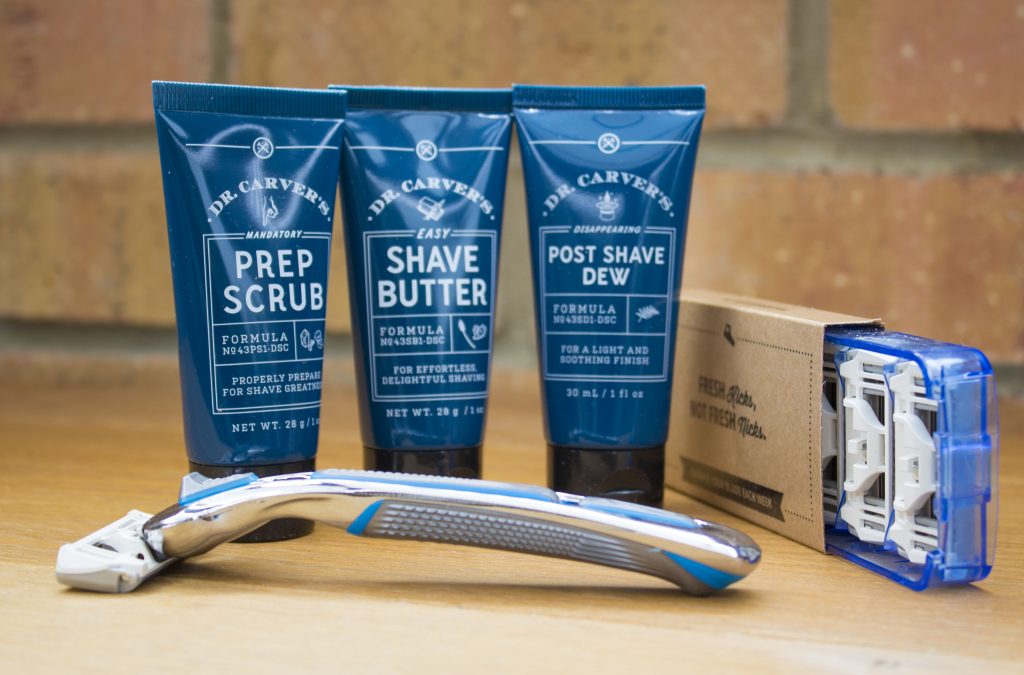 Prep Scrub
This is a lightly scented exfoliant that you use before shaving to prepare the skin and deal with any ingrowing hairs. Its ingredients include papaya and pineapple fruit extract and menthol.
Scrubs often use plastic micro-beads as the exfoliant but this one relies on walnut shell so it appealed to the environmentalist in me. I found it to be a nice way to prepare my face prior to shaving.
Shave butter
I did my homework before this review. I went to see what other people had said about this shave butter and opinions were mixed with some claiming it was too heavily scented. I can only tell you the packaging says the shave butter is provided "for effortless, delightful shaving" and I would have no issues supporting that statement.
It boasts a variety of natural ingredients including willow, rosemary, papaya, oat and even algae extracts. In terms of scent, there is a light scent but I found it to be very mild.
The shave butter didn't clog up the razor and it really did seem to help the razor glide across my face with ease. No complaints from me at all!
Post shave dew
I am a big believe in post-shave balms. You apply them to help the skin recover after the shave and also to moisturise it.
Although a big believe in them, they can be very hit and miss. By my own admission, my standards are very high and I'm incredibly fussy. This wasn't going to be easy for Dollar Shave Club.
The Post Shave Dew also contains a variety of natural ingredients including aloe, coconut and lemon extracts. At first glance it seems a little greasy but it works into the skin with ease and I have to say I found it to be a great product. I really enjoyed using it.
One further comment about the three items from the Immaculate Shave Kit. I've taken a good look at the ingredients and none of them contain parabens, further appealing to my inner environmentalist.
Executive razor and blades
The Executive Razor is chrome in colour with a rubber grip. As with most razors, there is a button on the handle you push to release the cartridge. It is suggested you change the cartridge every week.
When I first saw the cartridges, I'll confess my heart sank. They have six blades and I have generally used single-blade safety razors as they reduce rash and give a perfectly adequate shave.
How was a cartridge with this number of blades going to perform? Did I really want it as a part of my morning routine?
I needn't have worried. While I did find it a tiny bit heavy at first, it gave me an excellent shave and maneuvered around the few moles I have on my face with ease. This is worth mentioning as some razors excel at cutting them open. The shave was close and while I did do a second pass, it wasn't, strictly speaking, entirely necessary.
The Executive Razor and its cartridges gave me a very pleasant surprise. That's five products tested and five of them impressing me on many different levels.
The cost
You can sign up to Dollar Shave Club at dollarshaveclub.com/dadbloguk and get The Classic Shave Starter Set worth £12 for just £5 (please do remember to accept cookies so I know you signed up through my link). The Immaculate Shave Trial Kit I used would set you back £5 plus postage but you would need to buy the razor separately.
I would personally go for this option as you can try the full shaving experience. I would also be wanting to use the Post Shave Dew as it was such a good product. You can stop your subscription at any time so there's very little risk. Having the items delivered to you each month is also very convenient.
What are you waiting for?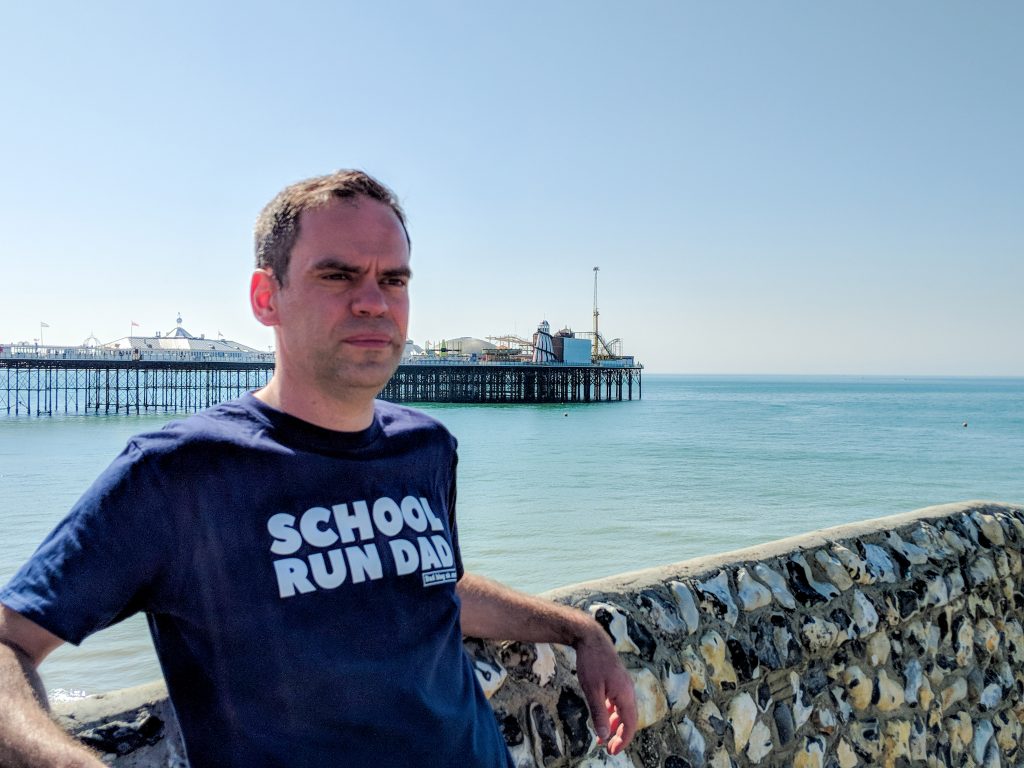 If you like a good shaving experience, check out the dollar shave club website. If you are not 100% satisfied, you will be given your money so what's not to like!
In summary, I wasn't sure what to expect from Dollar Shave Club but I have been very impressed. It's much more cost effective than other options and it hasn't compromised on quality.
Disclosure: this commissioned article was produced in association with Dollar Shave Club. Thoughts and opinions entirely my own.
Interested in this blog post? Well have a read of these...