Now here's an image with an interesting perspective. You would be forgiven for thinking this was a stage set from the original 1960s Star Trek series but it is, in fact, a rock pool photographed when I took my daughters for a short break in Wales last week.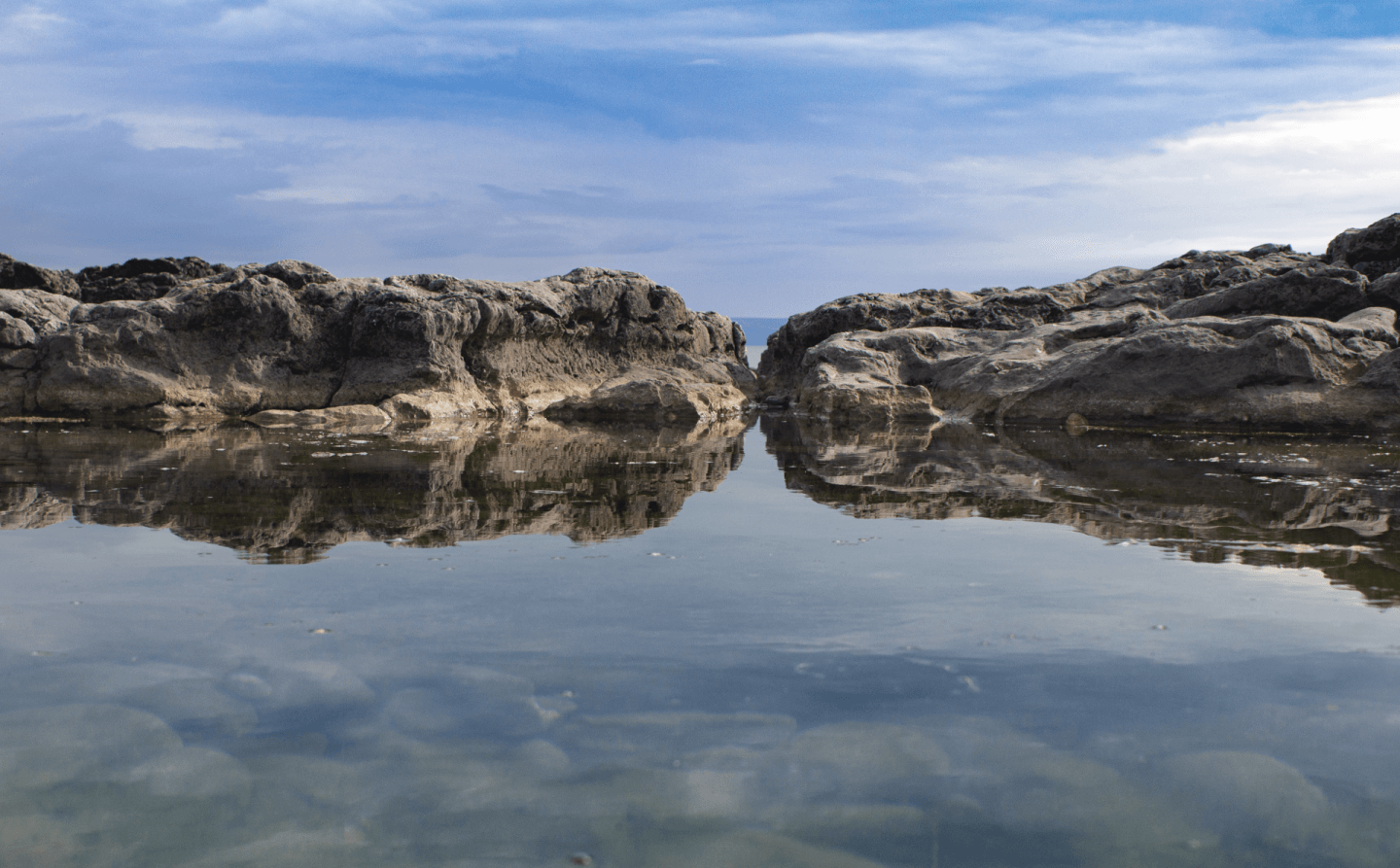 A trip to Wales has become something of a tradition for this family. It's not somewhere I never went as a child but we've been for the past few years and always had great fun.
This time around we spent a lot of time body boarding and using stand up paddleboards (SUPs). It was a relaxing few days and I felt a little sad coming home.
Not that this is the last time the SUPs will be coming out. Helen and Izzy have really got into it as an outside activity and I have plans to take them out again in the next few days.
As for the photograph, you can no doubt tell that's the sky, reflected in the rock pool. The tiny bit of blue you can see right in the centre is the water of the Bristol Channel.
I used a very simple trick to take this picture. I held the camera close to the water to capture the reflection but i held it upside down. I then flipped it the other way up when I edited it.
I'll be quite honest, I'm quite fond of the upside down version! Here it is below so you can compare the two.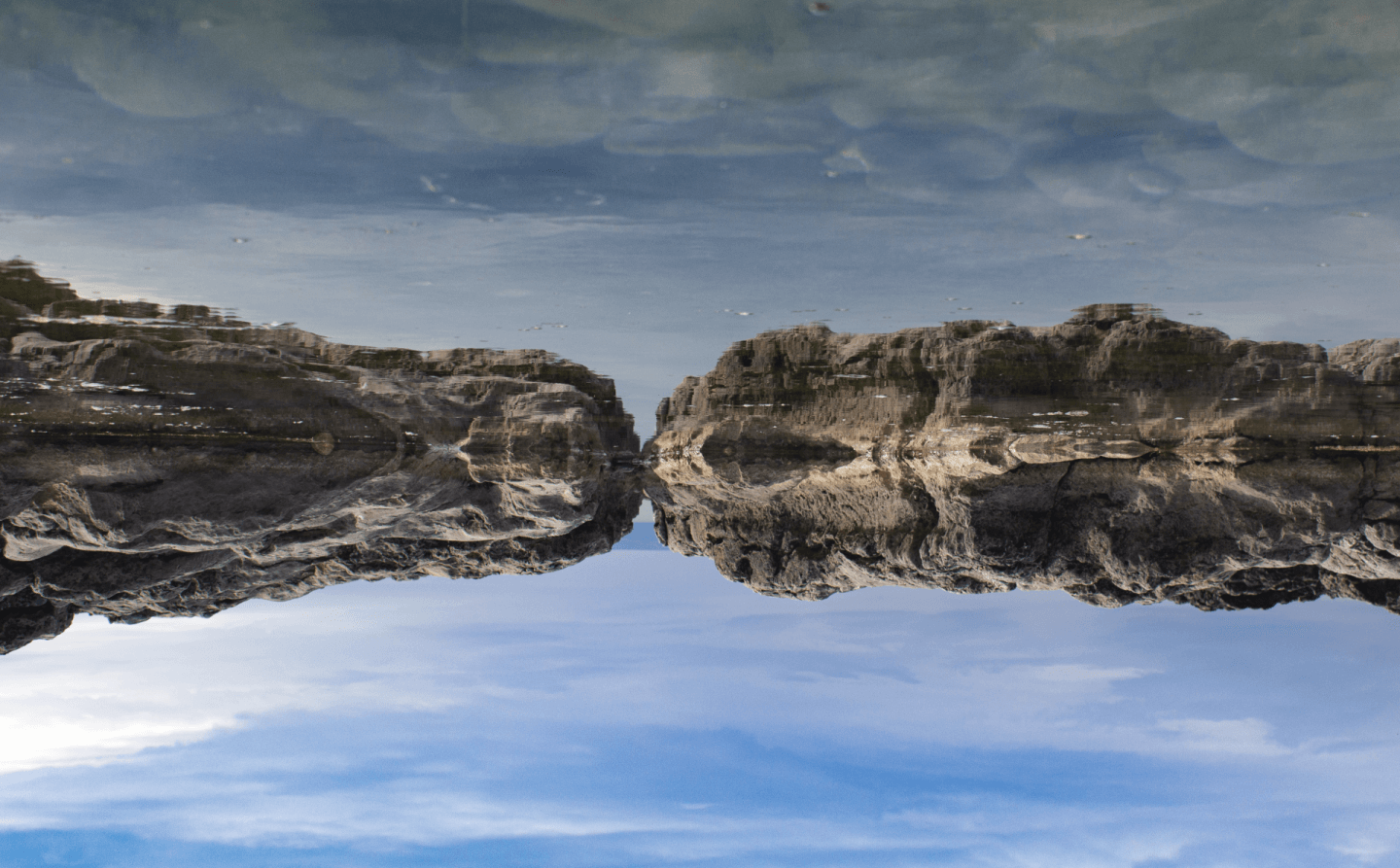 It's strange to think we're almost half-way through the school holidays already. We still have a few things planned but I know September will come round at frightening speed. Whatever you are doing, I hope you're having fun.
I have added this image to the #MySundayPhoto linky hosted by the Darren Coleshill photography blog. Do pay the linky a visit and do also check out my other photographic content.
Interested in this blog post? Well have a read of these...