I've dedicated a lot of time over the past year to improving my photography. Sometimes it's a case of taking pictures of something interesting in unusual environments and so I've been experimenting and taking pictures of LEGO models in different settings.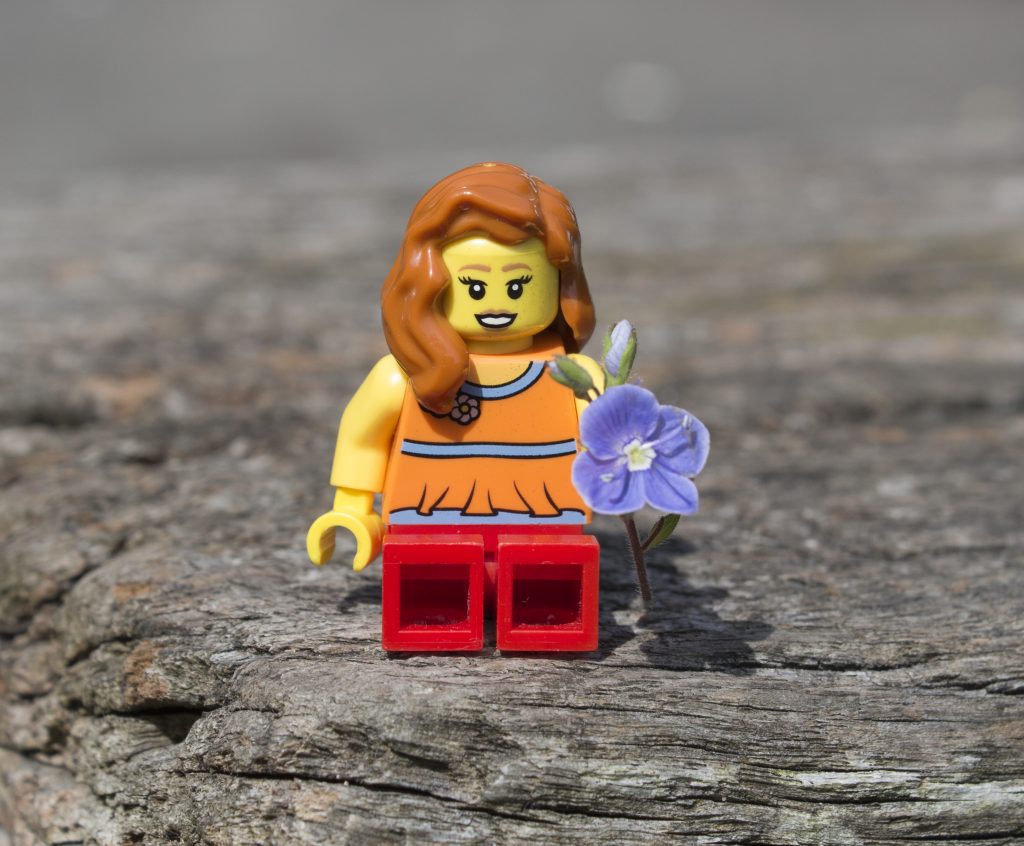 This picture was taken on some Woodland Trust land. The idea had been to take the image with a very tight focus with beautiful woodland in the background. Unfortunately I had mistimed our visit and the sun was in the wrong position so it wouldn't have worked.
Helen, my eldest daughter, was with me. As I was taking pictures, she was playing with some wild flowers and this inspired me to put a flower in the LEGO model's hand. Voila, there's my picture!
I once read some advice about composing a good photographic image if there was no obviously photogenic scene to hand. The suggestion was take an object and place it in a foreign environment.
That's where I was going with the use of LEGO people, a trick I have seen on Instagram several times recently. In fact I took a flatlay-style image with another LEGO model and popped it on Instgram and you can see that picture here. It was simple, it was fun and I enjoyed this light-hearted photographic exercise.
I will be adding this picture to the #MySundayPhoto linky that's hosted by the marvellous Photalife blog. It's a great linky that showcases photography from some first rate bloggers so do pay it a visit if you can by clicking on the badge below.
Interested in this blog post? Well have a read of these...