Let's have a quick chat about putty shall we? Oh, not just putty but it's messier variant, slime.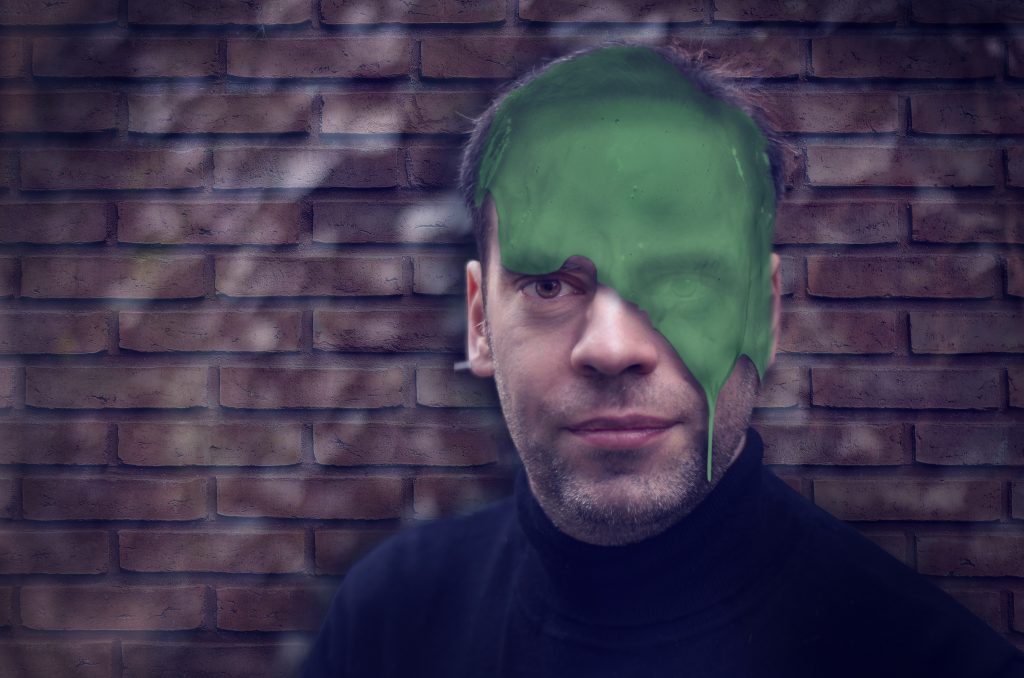 When it comes to childhood fads, I'm happy to embrace them. When loom bands were all the rage a few years ago I regularly wore one on my wrist at the request of my daughters, as did the guy  over the road who had children of a similar age.
This slime and putty thing, well, I'm sorry but I just can't embrace it. I think putty has to be the worse of the two because it keeps turning up all over the house.
This would be bad enough at the best of times, but it's it's something we could definitely live without while our house is on the market. You don't, after all, want a complete stranger who is viewing your house to place their hand on a work surface covered with purple putty or sit on some khaki-green putty that has been left on a seat. Even if it is flecked with attractive, multi-coloured glitter, it would be awkward to explain.
I keep finding the stuff in random locations. The best so far was on the speaker grille of Helen's keyboard.
Having been left there overnight, it had worked its way into all the small holes. Naturally, I was the one who had to clean this up.
Another time Helen had left some putty on a radiator because it changed colour when it got hot. Alas, when someone placed Helen's expensive, freshly-washed leotard on  the radiator to dry, the putty somehow got all over the leotard, deep into the fibres of the garment.
Slime, however, isn't much better. Have you been persuaded by your offspring to try making the stuff?
Oh my word. It can be a nightmare.
To our credit, we have successfully made slime. The secret, we've found, is to take a recipe and at least quadruple the recommended quantities of baking soda.
While we've had our successes, it's come at a cost. I should be more supportive because I know it encourages an interest in science, but making slime involves huge mess and there are no prizes for guessing who ends up doing most of the clearing up afterwards.
While we have had successes, we have also had a disaster or two. On one occasion we had to throw out a mixing bowl when our recipe went a bit wrong and it set rock-hard in the bowl.
Seriously, this stuff was like concrete. Dark green concrete flecked with glitter, but concrete nonetheless.
Oh, and don't get me started on any slime recipe involving shaving foam. Such recipes should be outlawed because they're unquestionably the messiest and most expensive.
Kids' fads I will entertain. I'm afraid to say that putty and slime do nothing for me.
What putty and slime stories do you have? Does putty keep turning up all over your house and have you perfected the art of making slime without creating a mess? I'd love to know how you're dealing with this slime and putty trend.
Interested in this blog post? Well have a read of these...