For a few brief hours this week, the sun was high in the sky. I charged out with my Lensball to try taking some photographs while the light was decent and snapped this image. I can't help thinking it looks a little like I have the world in my hand.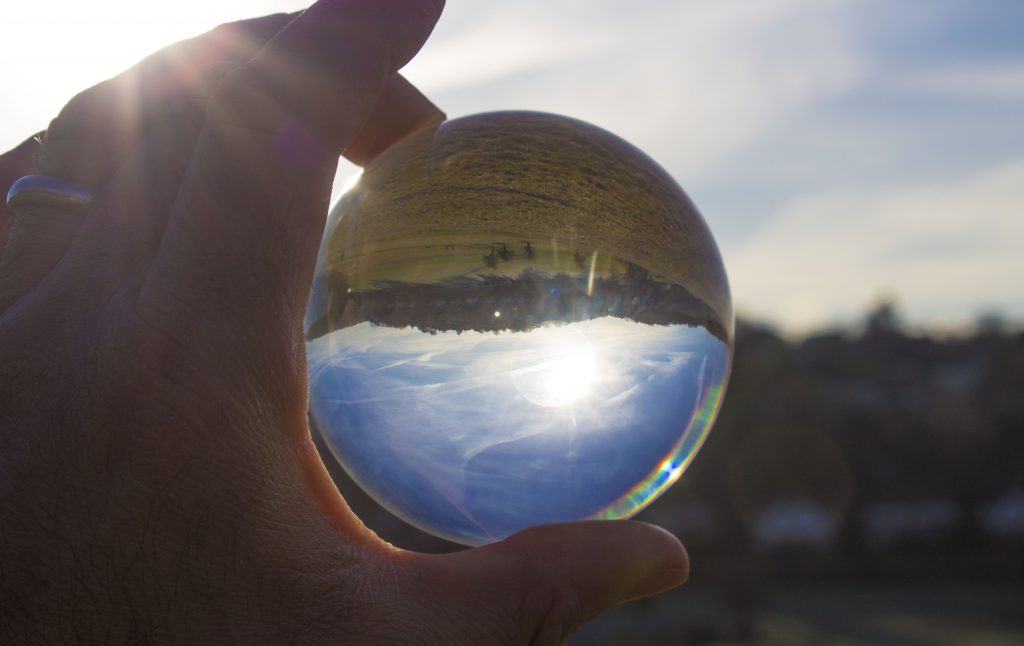 In truth it's not the 'world' but a small part of it. It's a tiny part of the Surrey Hills with the sun in the background.
My aim was to take an image that made the horizon a continuous line. I partially achieved my aim, although my hand isn't in quite the correct position.
I've increased the vibrance of the image to give the sky in the Lensball that marvellous blue colour. It also bought out those rainbow colours to the right of the Lensball.
I have to say, I am looking forward to the arrival of spring and summer. The past few weeks of winter have been so grey and haven't provided the best conditions for photography. I'm longing for the plants to bloom and the sun to shine so I can take some well-lit photographs in the countryside with real colour in them.
I'll be linking this post to the #MySundayPhoto linky hosted by the Photalife blog. You'll be able to see many more photographs by other bloggers if you click on the badge below. You can also check out my other photographic posts by following this link.
Interested in this blog post? Well have a read of these...