I am convinced my children have gone through a growth spurt over the summer holidays. The fact some of Helen's school uniform is already ill-fitting suggests me theory is correct. With autumn now upon us, it seemed like a good time to see what Vertbaudet had to offer from its new autumn / winter range and update their wardrobes.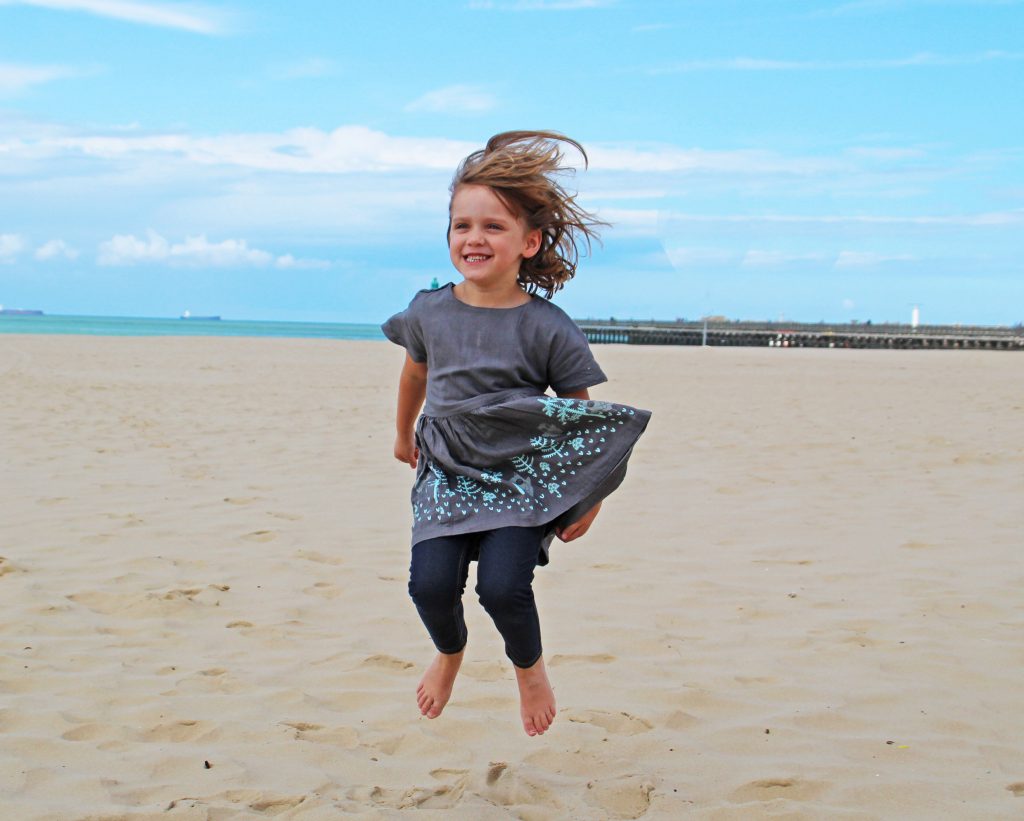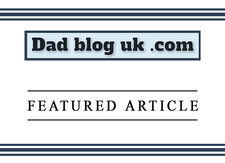 When I think of Vertbaudet, I think of wonderful prints and pastel colours. In the past I've also found Vertbaudet to use good quality, cotton fabrics.
Being a French company, it seemed fitting that the girls wanted to wear these items on a recent day-trip we went on to France. The images above and below were taken on the beach at Calais.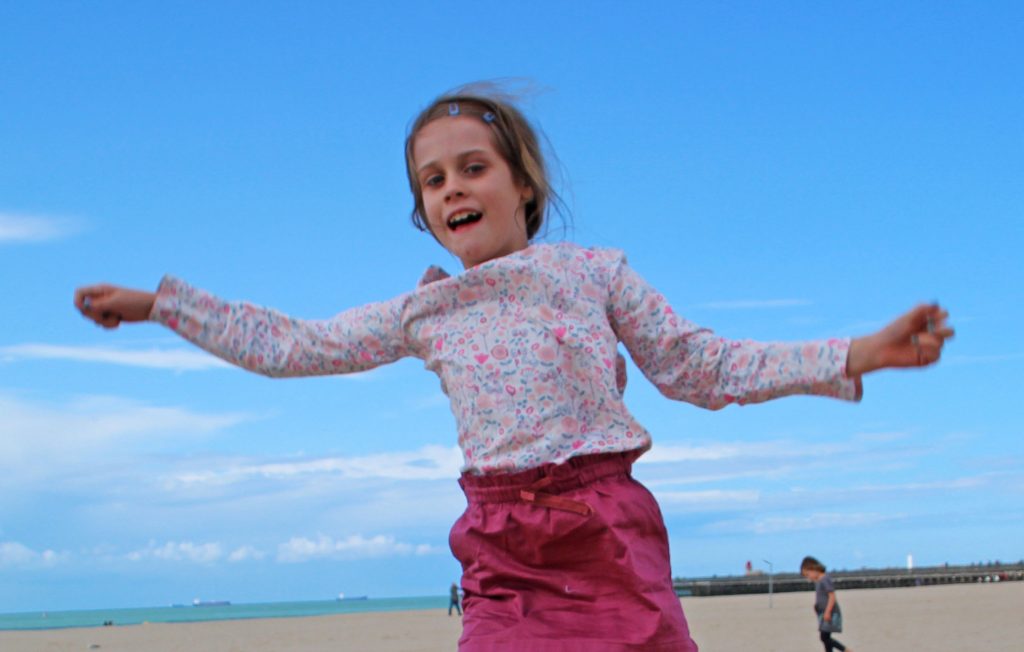 It hasn't escaped my attention that dungarees seem to have made a comeback. Vertbaudet's current range features some and Abi really likes this dark-grey pair which have proven to be great for day to day wear and when at the park. It's paired here a Vertbaudet print top.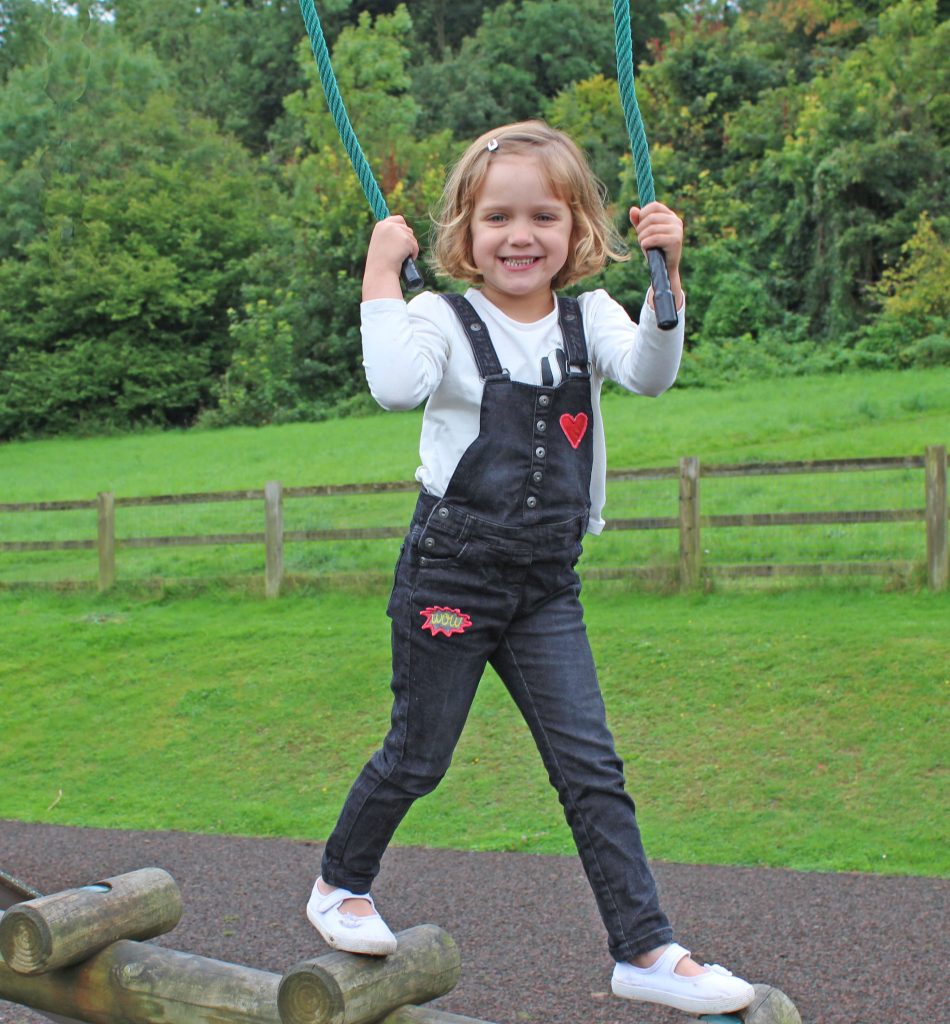 The dungarees, which cost £22.50, feature some great patches. Izzy is very keen on the patches and has been showing them off to her older sister.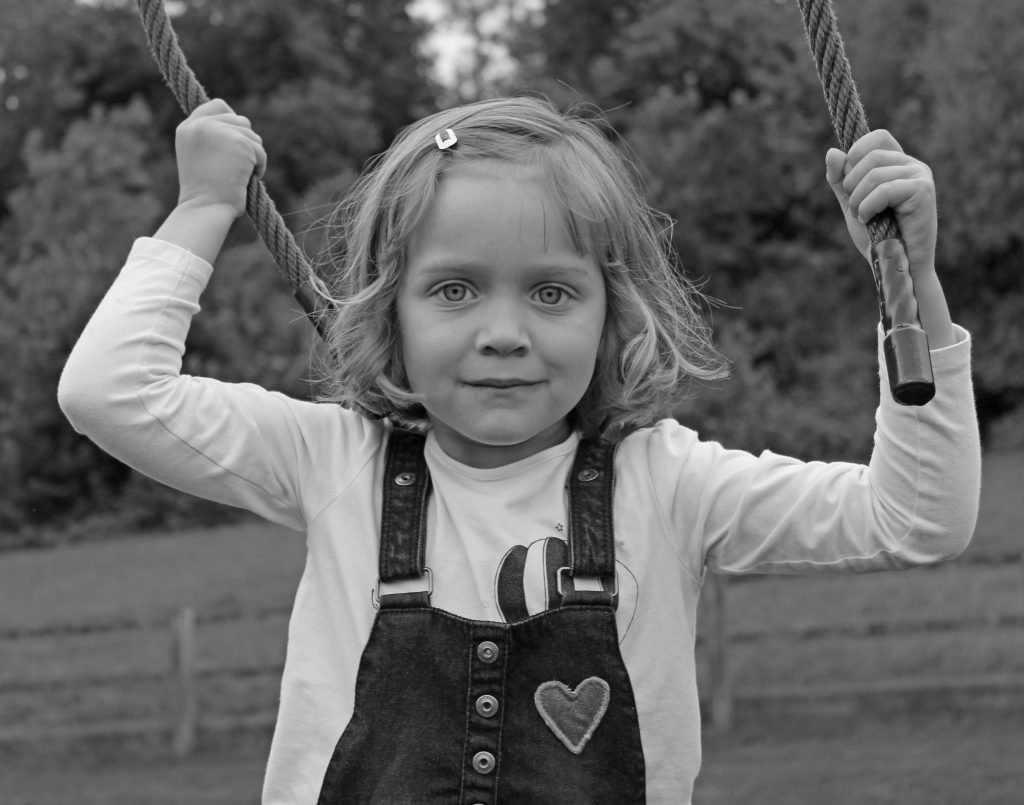 In addition to its signature pieces, Vertbaudet has always offered a great range of basics. In the picture below, Helen, who is striking the most amazing pose, is wearing mid-calk leggings, paired with a dress and cardigan.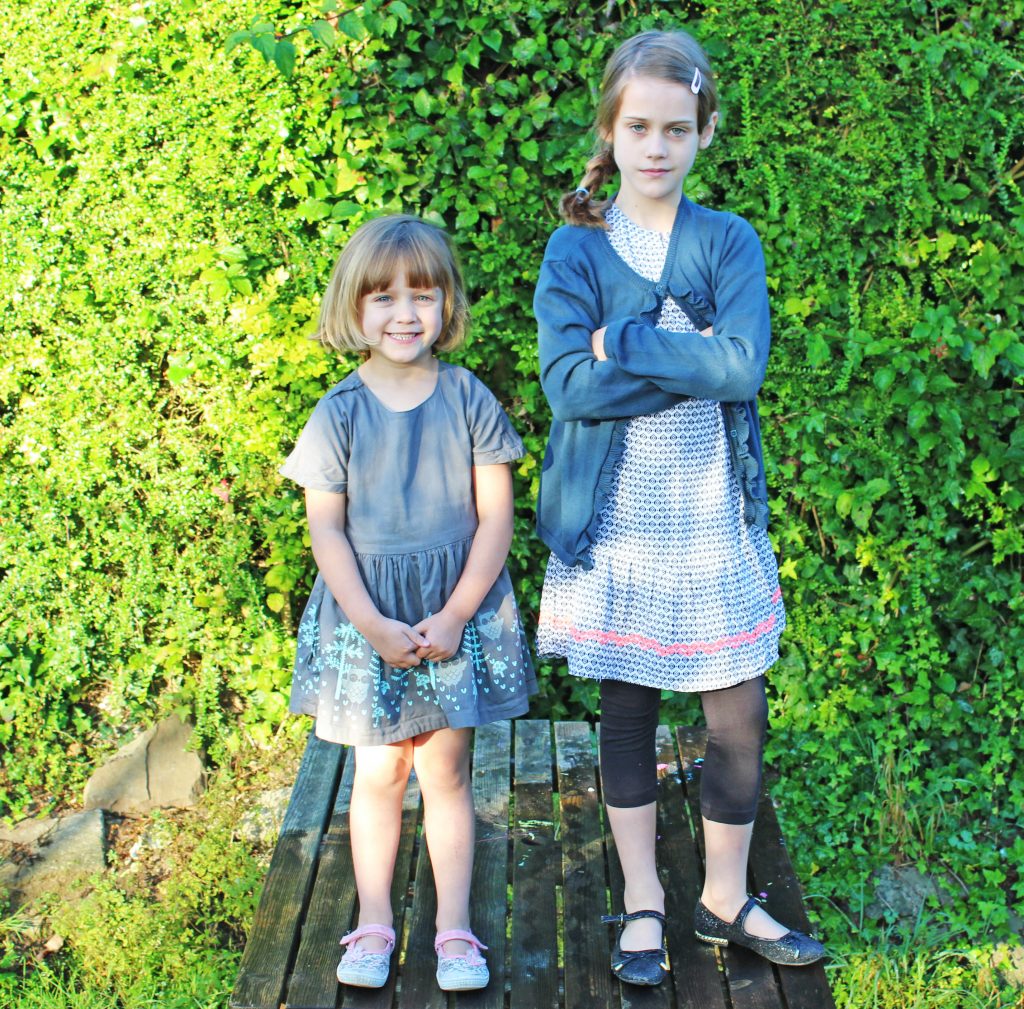 I couldn't put this blog post together without showing you the photo below. Izzy insisted I take it as she wanted to show off the other side of the dress, which has a price tag of £18,  and prove it was reversible. In fact, worn this way, it has pockets.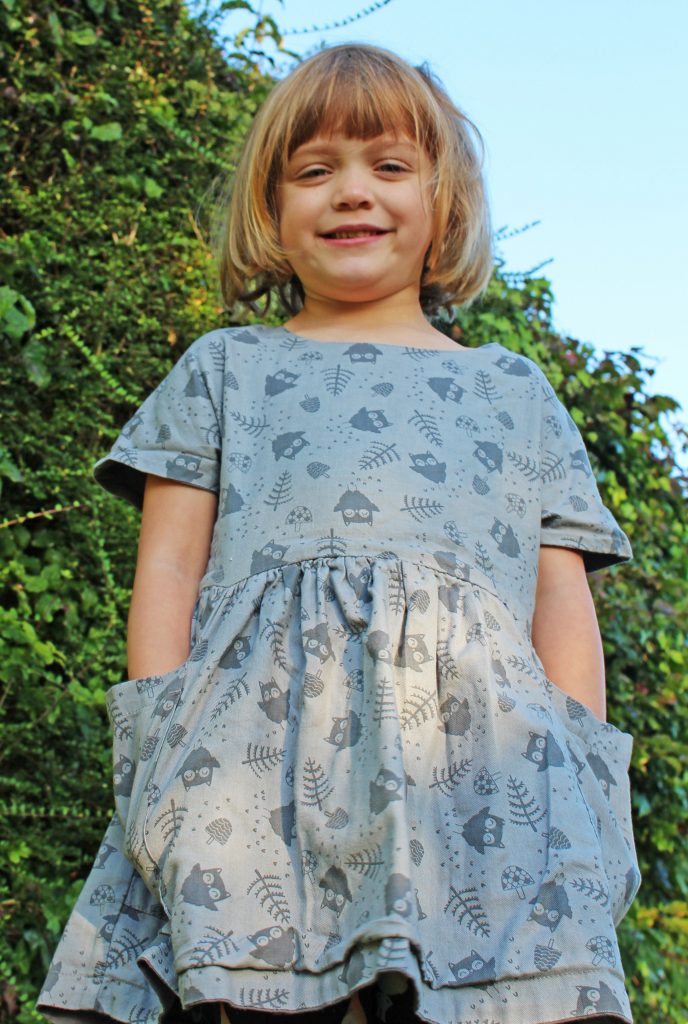 One word of advice if you are buying Vertbaudet items. It's always worth buying according to your child's height, as opposed to their age.
Most of the labels clearly show the height they are intended for. When we've bought by age in the past, we've found the items have been a touch on the small side so go for height, not age.
I've been impressed by the quality and how comprehensive the range is. Helen and Izzy, however, really love the Vertbaudet range and that says more than anything.
Needless to say, I have daughters so I've only showcased items from the girls' range. There is a boys' range that is just as comprehensive and also a range of babies if you need something for really tiny people.
The range can be viewed on the Vertbaudet website. I hope your kids find something that appeals!
Disclosure: this commissioned post was produced in association with Vertbaudet. Thoughts and opinions entirely my own. 
Interested in this blog post? Well have a read of these...