Let's say you have a valuable stash of toilet rolls or dried pasta stored in your utility room or a freezer full of food in your garage. How are you going to protect it? The Yale All-In-One Outdoor security camera is one option. I've spent the past few weeks testing the camera out and in doing so, I've broken new ground.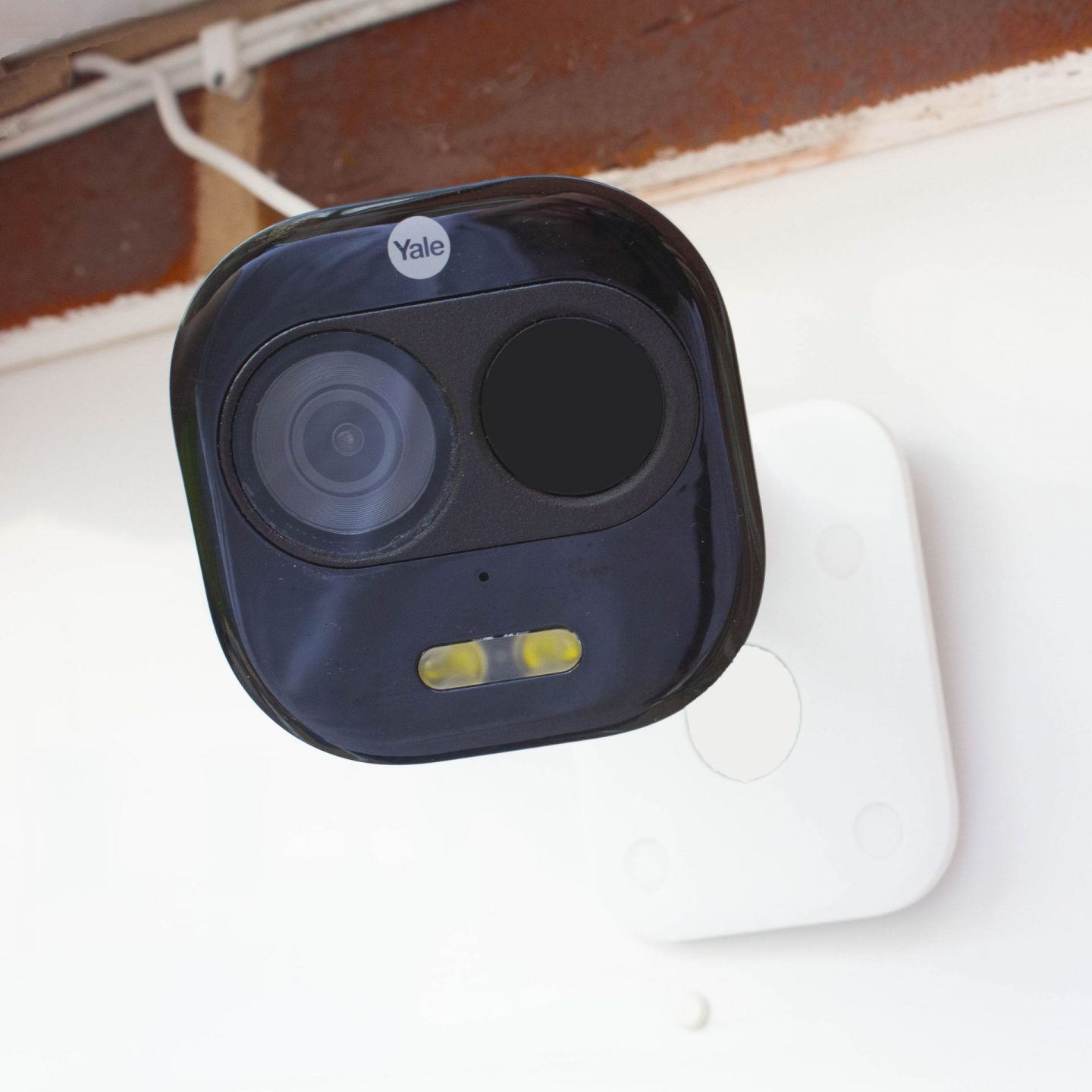 Why is this new ground? Well, I've reviewed many security systems and indoor cameras. The All-In-One camera, a part of Yale's Smart Living range, is the first time I've reviewed a stand-alone outside camera designed for keeping watch over the exterior of your property.
Being a Yale product, it comes from a company with a well-established reputation in the home security sector. Question is, did the All-in-One camera live up to that reputation?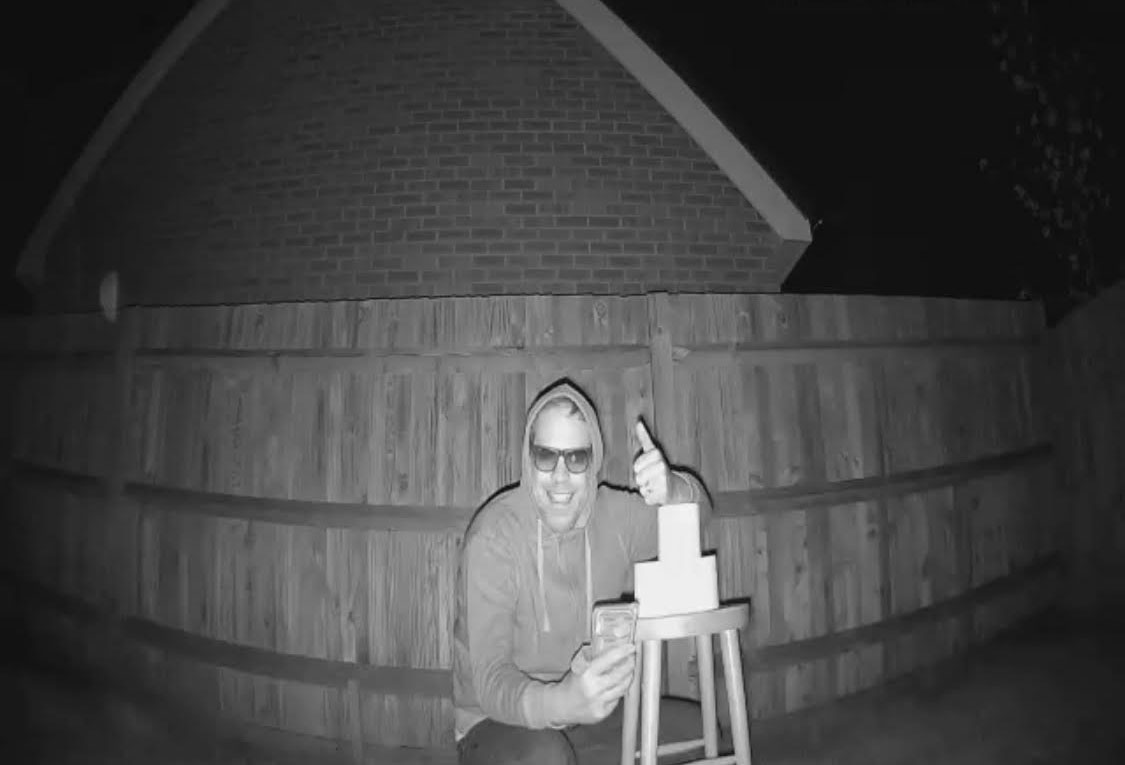 First impressions
My first impressions on opening the box was that this would be simple to set up and install. In the box was the camera itself (which has an integral three-metre-long power cable), a bracket and fittings.
At 21cm x 12.5cm x 9cm, it is quite chunky. Because of its size, you can't miss this camera so it's ideal for putting off opportunist thieves who might see the camera and decide your property isn't worth the effort. That said, being mostly white in colour, it will blend in well if mounted on white facias or white woodwork.
There's one further thing to mention. You will need to provide your own micro-SD memory card.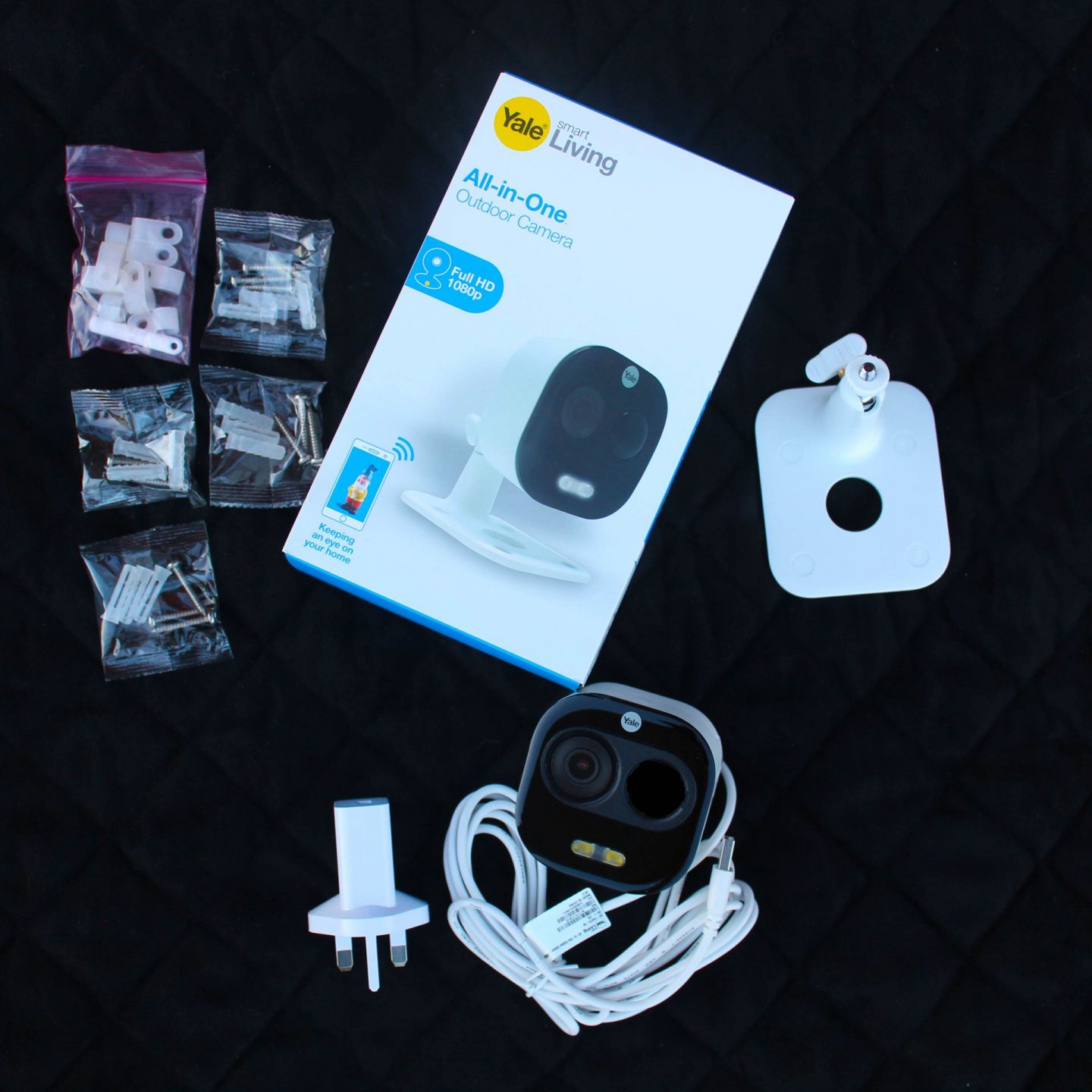 Camera's functionality and use
The camera is waterproof and has a floodlight and siren. It also has a motion sensor that detects movement 10 metres away and it records footage in high definition video. It can be used in conjunction with Alexa, although I am not presently using an Alexa so can't comment on this.
With devices like this, I always feel it's better to show you how they work. Before I get stuck into the detail, here's a humorous little video I made to demonstrate how the camera works.
I set the camera up at night with some lavatory roll left out in the garden. Casting myself as a thief who can't resist the toilet roll (I mean come on, in this era of Covid-19 I am sure many a thief is stealing this stuff to sell on the black market), you can see what happened when the All-In-One's motion sensor detected me and the spotlight came on.
You use the camera in conjunction with the Yale View App, which is free to download. You can set the app up so that you get notifications if something untoward happens at home.
You can also use the app to get a live view of what is happening at home and the two way speaker function allows you to communicate with people on your property (so you can speak to delivery drivers dropping items off in your absence). You can also use the app to turn on the camera's surprisingly powerful floodlight.
While the floodlight is powerful, the siren, which can also be set off via the app, was underwhelming. I didn't really feel it was loud enough to put off would be burglars.
In addition to recording high definition video footage, you can record still images. These can be stored either in the cloud or on the SIM card.
Set up.
I have a lot of good things to say about this camera. The set-up, however, was its weak point.
After numerous attempts, I could not get this camera to work at all. To be quite honest, the set-up instructions on the app and the set-up guide that came in the box were not detailed enough.
I eventually gave in and called the technical help line. The adviser I spoke to explained the phone and camera needed to be within 30cm of the router during the set-up process. I was also informed parental settings might also need to be turned off during set up.
Having followed this advice, I had the camera up and running in a couple of minutes. It's just a shame the instructions were not clearer.
Concluding thoughts, price and availability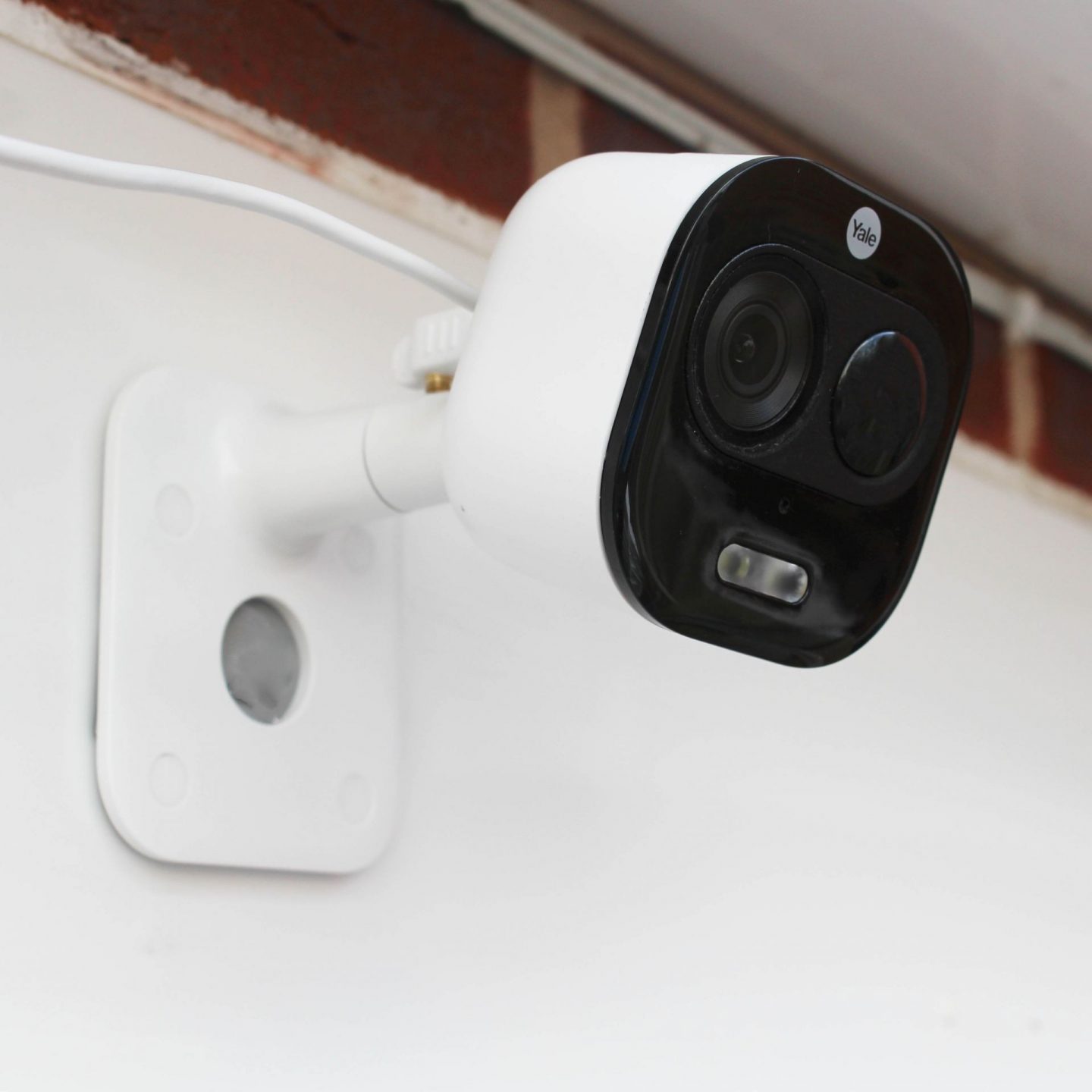 The set-up issue was frustrating. Once the camera was up and running, however, it worked brilliantly.
As you'll have gathered, I felt the siren left a bit to be desired. That aside, the video footage was high quality, the floodlight was very bright and the motion sensor was brilliant. I also felt the app was very intuitive and straightforward to use.
In terms of availability and price, I have seen the Yale All-In-One Outdoors camera available from a range of suppliers including Curry's, Argos and Tool Station. Yo ucan also get it direct from Yale, as well as got more information from the company's website. I've also seen it at a wide range of price points, from £79 to well over £135. My advice would be to shop around to ensure you get the best deal.
This is a solid product. Ultimately, I think the decision for any homeowner is whether they want to spend two or three times the money for a full-service home security system. If you only require an external camera, this could be a good option for you to consider.
Interested in this blog post? Well have a read of these...