Lockdown has been a busy time for Miles Graham. The Irish singer-songwriter and dad of three has had to balance homeschooling his kids while preparing for the release of his new EP: All The Right Things.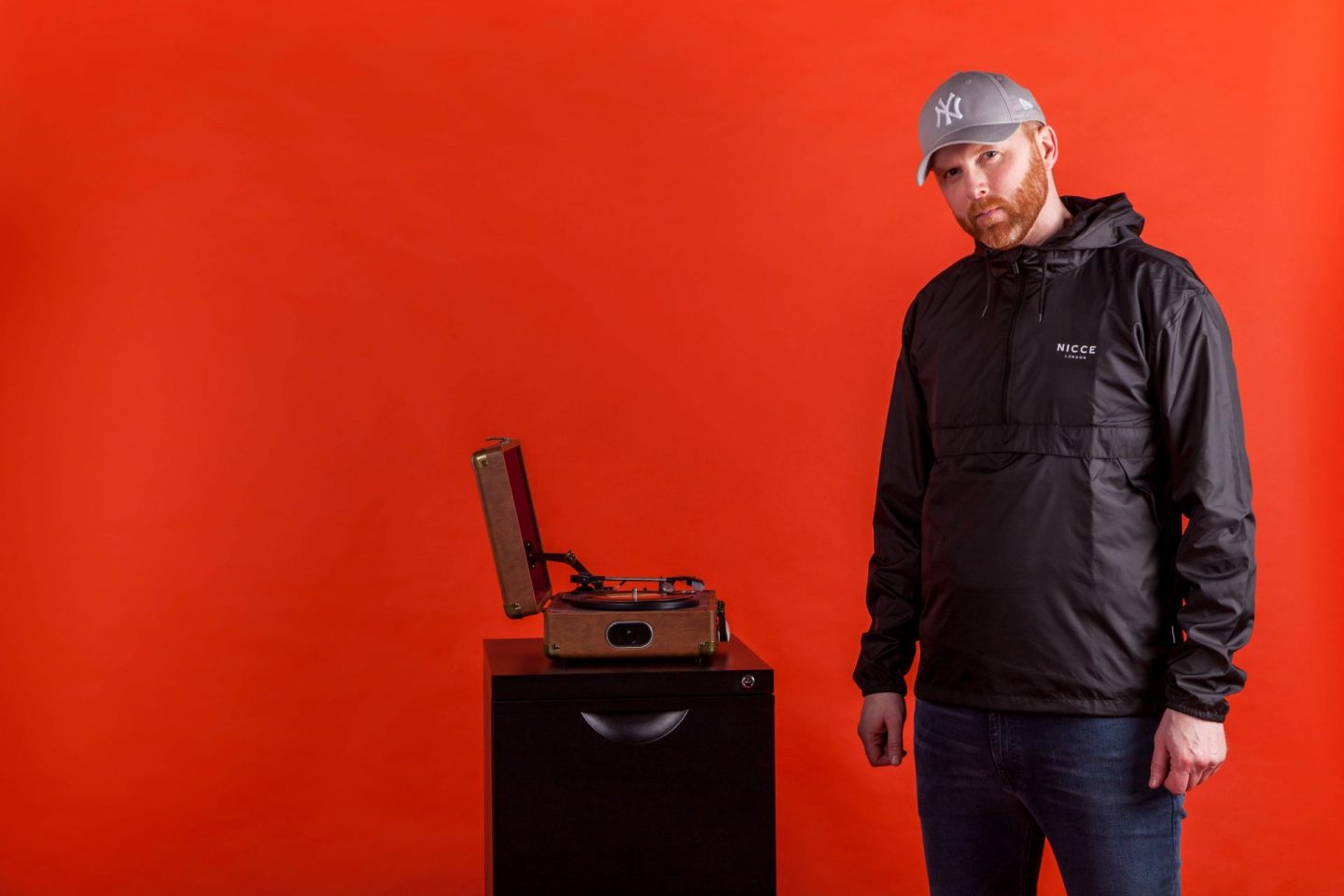 If you haven't heard of Miles, his music is very soulful and he sings about day to day subjects we could all relate to. Some have compared him to James Morrison and he has received amazing endorsements since releasing his first EP back in 2015. Presenter Laura Whitmore champions his music and Radio 6 Music's Cerys Matthews has also sung his praises. Even the late Sir Terry Wogan seems to have been a fan!
I've timed this interview to coincide with the release of All The Right Things (10 July, 2020). We chat about the EP, which was written at a turbulent time for Miles. We also talk about Graham's background and the future of live music in the era of COVID-19.
Something all us parents can relate to is homeschooling children during lockdown. It was great to discuss how he has managed months of homeschooling and how he juggles three children with being a recording, performing musician. Before getting on to that, I ask Miles to introduce himself.
Give us a bit of background Miles. You've performed with some great artists and co-written tracks with people like DJ Don Diablo. What do those who aren't familiar with your music need to know?
"I'm a singer/songwriter born in Dublin. I've been writing music for a good number of years but had my first proper release in 2015 when I was invited on Weekend Wogan by the late, great Sir Terry Wogan.
"I started co-writing with dance dj's after some success in 2015 with my first EP Air in my lungs. A label in Australia called Neon Records contacted me and asked me to write and sing with some Dj/producers on their roster. I co-wrote a song called 1994 with Dj L'Tric and did really well charting at No.2 on the UK Club Charts and No.3 Australia. I subsequently co-wrote another with DJ Don Diablo after that, which was on his Billboard chart dance album Future. I'm still working with Don today on some new music we're really excited about."
You've got a new EP out today called All The Right Things, Tell us about it Miles.
"I'm really excited about the new EP. I've worked with some incredible talent on it. It was a bunch of songs I wrote over the last couple of years. I'd been through a breakup that really floored me for a while, so I took a break from music. I began to write again and go back to my old ways of using creating music as my therapy to get through tough times.
"The songs were sent to Peer Music by a friend of mine and they said they would like to record them. It's probably the most personal record I've done to date so it's a little bit more terrifying than normal, but I'm very proud of the music. It's recorded by producer Paul Herman (who has worked with Dido, Corrine Bailey Rae, Emeli Sande) and string arrangements by Sally Herbert (Plan B – Defamation of strickland banks , Cee Lo, James Morrison, Duffy, Florence and the machine)."
You were telling me about the track Sunbeam and how it relates to you as a dad. I think my readers would be interested in this tune so what is the background to it?
"As I said the EP is very personal, this song is no different. Sunbeam is a captured moment when I hugged my 5-year-old daughter in my living room. It was a sunlit morning with the curtains slightly open, and in the air I saw the haze of the sun shining through the gap in the curtain was floating dust. I was at a low point emotionally in the form of heartbreak and my daughter lifted my spirits with her own spirit and her embrace. I wasn't getting any 'love back' in my relationship but I had enough sunshine from my daughter in that moment to get me through it."
You've personally had a couple of tough years. Has this inspired All the Right Things, particularly the lead track, Don't Change?
"The Lead track on the EP 'Don't change' was released in April and is a kind of groove based track with rhythmic lyrics and backing vocals. The production reminds of somewhere between George Michael and Nile Rodgers. The concept is about breakup but suggesting that both sides 'don't Change' their values or lose themselves in the process, the good things about ourselves. It was such a traumatic experience I had to find some positivity and I think I found it in creating these songs."
You told me a bit about your background and your large family. How did this inspire you to go into music?
"I was brought up listening to a lot of soul music classics from Motown , Stax records artists like Otis Redding , Bill withers, Stevie Wonder, Smokey Robinson , Marvin Gaye, Jackson 5 etc. They were the artists that excited me and made me feel something positive.
"I grew up in a pretty rough area on the outskirts of Dublin, and those records were my soundtrack tune to those years. I think that was my education of melody, phrasing and lyrics, although I didn't realise it at the time. I started writing my own songs in my teens. It was my escapism, my therapy and still is today. It's really proved its worth for me these last couple of years."
You're a dad of three. How do you balance life as a musician with family?
"I took a break from music in 2018 to concentrate on my family. It was a time when things were actually picking up for me, I'd just had my TV debut on the Late Late show in Ireland and had planned some events in UK and Ireland, but my personal circumstances changed things and I had to look after my kids full time. I was more or less doing this anyway and playing gigs at weekends but my partner left so I took care of my kids at home. It looks like any live dates will be at the end of the year or early next year. I'm lucky I have plenty of family that can help."
I appreciate you're not performing at the moment because if COVID-19, but it must be tough being a touring musician when you have kids?
"The fact that there are restrictions right now does go in my favour as a family man. I can do the promo from home which is a godsend. They say everything happens for a reason, this kinda feels like it was meant to be, with no disrespect to anyone that has lost anyone within this pandemic. Anybody that I've spoken to and are working from home doing all different kinds of work right now, they all say they have learnt something from this. The world needed a break from itself."
How has lockdown and homeschooling been? I ask, because after three months of it, I need a break! Do you feel the same?
"We're just down to trying to read books a couple of times a week. At first it was intense but to be honest I'm used to doing homework with them so it was nothing new, just a little less structured. I've been really busy with promo for the EP since lockdown too, so let's say I enjoy my sleep when I do get some Zzzz!"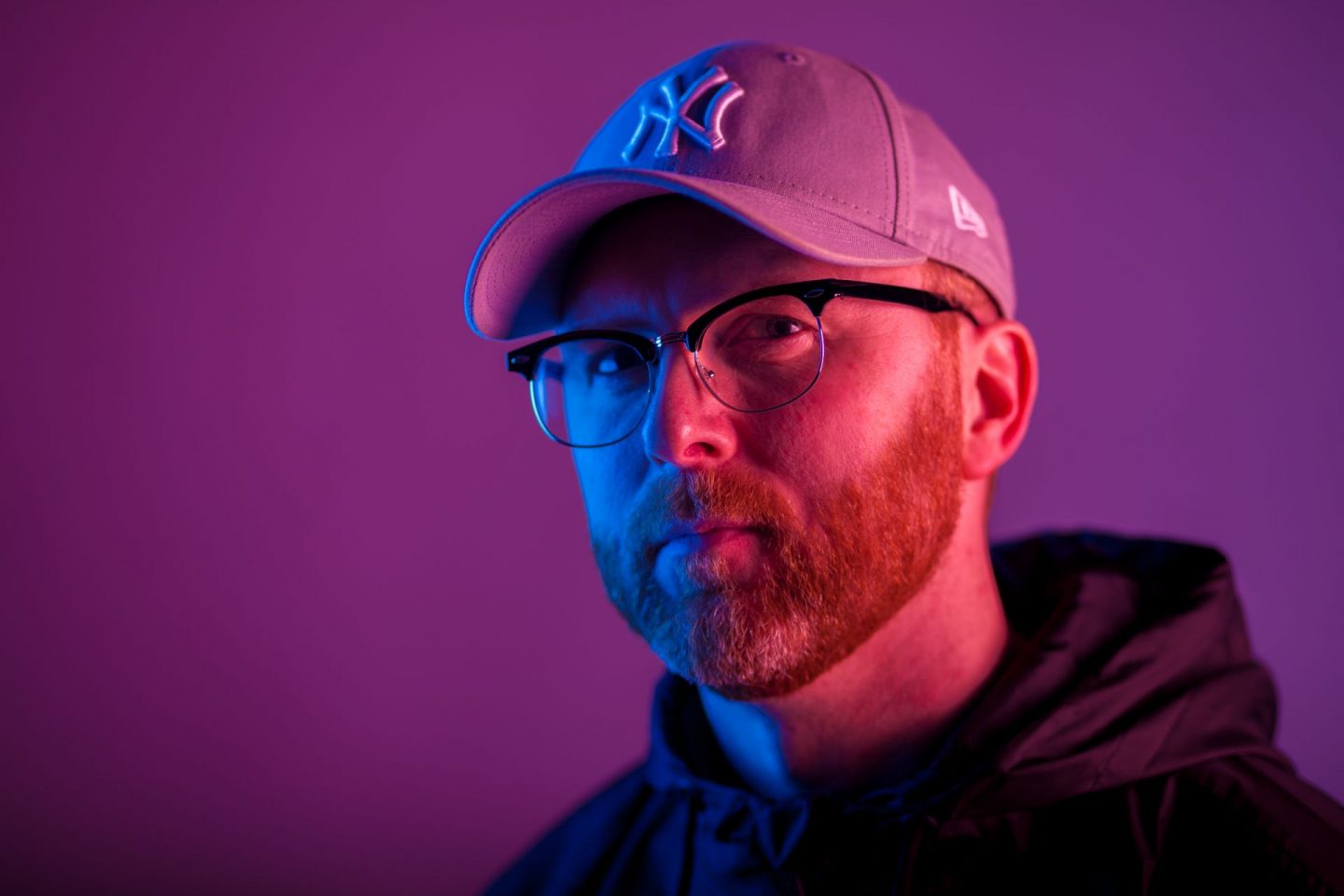 How concerned are you about the future of live music? The worldwide lockdowns must be quite a concern for you?
"Yes, It's scary how it has affected the music industry and musicians in particular. I know so many musicians, sound engineers, event managers, festival organisers in the UK & Ireland that are really struggling right now and fearful for their future, struggling with their mental health also. I think we need to find new ways of public gatherings like drive in concerts and bring as much positivity and alternative events back as soon as possible."
When the lockdowns eventually lift, can we expect to see you visit the UK at all? It would be great to see you again?
"We are planning a gig in November in London so I hope that can go ahead. I really miss playing live and I'm super excited to play the new songs to a live audience. You can't beat that energy, It's part of the dynamic of being an artist."
Where can people find you online?
"You can follow me on Spotify to keep up to date on the latest music and if I'm playing live near you."
Miles Graham's new EP All The Right Things is out today and can be purchased by following this link. You will also find Miles Graham's website here, and he can also be found on Instagram and twitter.
Interested in this blog post? Well have a read of these...