Mums and dads are presently doing their best to work from home while also teaching their children. Parents are having to think about both online safety and homeschooling at the same time. This presents some major challenges so I'm delighted that David Emm, Principal Researcher at cybersecurity specialist Kaspersky has given me his tips for keeping families safe online at this time.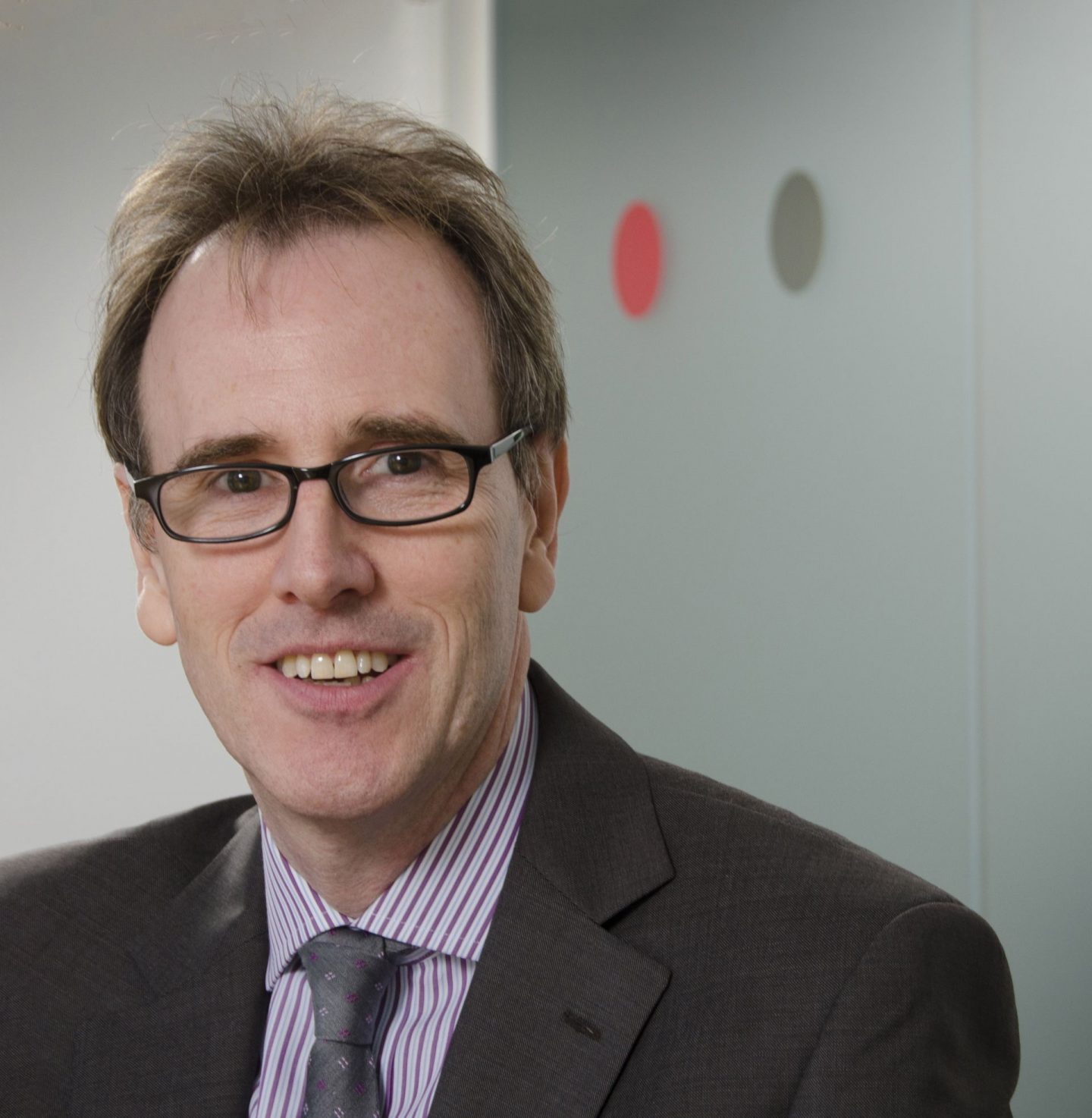 It's not the first time David has spoken to me, but at this time there are particular threats that families need to be aware of. Not only are there issues with children spending more time online because they have to spend so much time at home, but fraudsters are exploiting the Covid-19 crisis.
Online safety and homeschooling during the Covid-19 crisis
In this Q&A, David outlines the partnership Kaspersky has with Get Safe Online. The two organisations have come up with an interesting list of different young Internet and social media users and the differing risks they may take online, something parents need to be aware of.
I think you'll find it interesting to see the different risks David highlights and how to mitigate them. Online safety can be a challenge so hopefully David will put your mind at rest that you're taking the right steps or give you pointers for improving your approach.
What are the main threats parents need to be aware of while the schools are shut and with children increasingly studying online?
With schools now being closed, as well as most workplaces, this is putting an extra onus on parents to keep their kids safe when using computers and devices for education and entertainment, whilst also carrying out their daily work. In today's digital age, it's fortunate for both children and parents that there is plenty of technology available to keep young ones educated during these turbulent times, but this connectivity must be coupled with caution.
Being online can present many dangers to children, including accessing inappropriate content, cyber-bullying and the risk of their (and their families) privacy being compromised. With the number of connected devices constantly growing, as well as young users' dependency on the internet, more must be done to spread awareness of what parents can do to keep young people safe when online, whether they're gaming or chatting.
You've identified various different sorts of tech users. Can you say a bit more about the people you've identified?
The risks for youngsters vary depending on how children use technology. Every child is different and has a different online personality. Identifying this can help parents assess what they specifically need protection against. For example:
Film fans are glued to their tablets and spend their lives streaming content – so they must be protected from potentially harmful content. 
Social butterflies thrive on Instagram, Twitter and TikTok, so it's important that they aren't giving too much information away, or talking to potentially dangerous strangers. 
Performers document every moment of their lives and parents must ensure that they're not oversharing sensitive information and only posting in safe spaces. 
Gamers constantly play online, so it's vital that they don't fall foul of online scams, cyberbullying or other abuse, or hidden costs. 
Chatterboxes are rarely off WhatsApp or iMessage, so parents must be aware of the conversations they're having and that they're not exchanging harmful or inappropriate messages or content. 
In light of this, Kaspersky has teamed up with Internet safety specialist Get Safe Online to create a portal that enables parents to identify children's dominant 'online type', and access tips and advice tailored to these specific internet traits.
When it comes to 'social butterflies,' what information should they not be making public?
In today's climate, people are increasingly used to sharing their personal information online, especially on social media, in exchange for free access to social media sites and forums. As a result, our identities and key parts of sensitive data are easier to steal than ever before, from home addresses to family names and our date of birth.
When it comes to 'performers,' what do they need to be careful of?
Sharing information or photos on social media platforms like Facebook and Instagram has become second nature for many. However, by disclosing important and sensitive information with other people at the push of a button, you relinquish control over it, because you can't be sure where that data is going, and how it will be used. Children and parents need to be mindful that once they put something online, it can never be completely removed.
And what about screen time more generally, surely we need to limit it, even in this difficult period?
There is a significant discrepancy in the ways that parents of young children protect them from harm, through both physical and digital environments. Especially with the high number of connected devices now in the home.
The increase in number of connected devices has meant that children were spending on average over four hours a week before the COVID-19 lockdown. This included watching video content online and playing virtual games with their friends. Undoubtedly, with schools closed, children are spending much more time online. Whilst parents will clearly be under pressure to allow their children to spend more time online, parents must be cautious around what they're actually accessing. Therefore it's important that they keep an eye on what their children are doing online. 
Speaking more generally about online safety, I'm seeing more and more warnings about being vigilant since coronavirus struck. What are you seeing the criminals doing to exploit the situation?
Fear of the coronavirus infection is being exploited by cybercriminals for their malicious activities, with criminals disguising malware as pdf, mp4 and docx files disguised as documents relating to COVID-19. The file names imply that they include virus protection instructions, current threat developments and even virus detection techniques. In fact, these files contained malware that could damage or encrypt data. So far, we have detected more than 1,400 such files, and this number may well increase. In addition, we have seen the virus used as the hook in phishing scams designed to trick people into disclosing their personal data.
How can people protect themselves from online criminals at this time?
To help keep online users aware of the potential threats, we've released advice and top tips to help prevent cyber-attacks, outlining the steps people can take to reduce their risks. One key area of concern is shopping. Some of us are being forced to rely upon online shopping services for food and essentials. This, coupled with 'boredom shopping' and increased retailer offers, is giving cybercriminals a wider attack vector.
At peak shopping times we generally see an increase in shopping-related malware and phishing attacks, as we do when something is particularly topical or where people are particularly vulnerable. This is when criminals seize the opportunity to catch people out with must-have deals that often seem too good to be true. Kaspersky advises the following:
Protect all devices with a reputable Internet security product, including mobile devices.
Always apply the latest updates to your operating systems and apps as soon as they become available.
Only use apps from trusted sources, e.g. Google Play, the App Store, or the trusted learning portal you're using or those provided by your place of work/education.
The same goes for media and other content you download – stick to trusted, legitimate sources.
Only use trusted networks for online activities. If it's not your home network, and you must go online, use a VPN (Virtual Private Network) to secure your connection.
Always type-in web addresses yourself. Don't click on links or attachments or respond in other ways to unsolicited messages.
Be wary of deals that seem too good to be true – they usually are!
Use a credit card for online payments, for extra payment protection, and avoid saving your payment details to a web site.
Use a unique, complex password for each online account, or install a reputable password manager program to help you do this.
Check the security and privacy settings of any group meeting app that you decide to use.
Backup your data regularly to an external drive that you keep offline, to avoid losing your work
What are the dangers in the present environment where children are being homeschooled while parents are also working from home?
As people around the world continue to self-isolate amid the coronavirus pandemic, parents have found themselves taking on a new role as their teacher. In fact, many parents have been faced with the dilemma of how to maintain a routine, whilst continuing their child's studies at home. It has proven particularly difficult for parents who are still working from home. We are seeing many people who are used to the protection offered by an education network working remotely for the first time. This, coupled with opportunistic attacks from cybercriminals exploiting people's fears over this virus outbreak, could create a perfect storm for cybercriminal activity, so parents must exercise caution.
Around the world, schools are using existing platforms from the likes of Microsoft and Google as well as conferencing apps like Zoom to deliver lessons for their pupils. Apps like Houseparty and Zoom have been particularly popular. However, whilst these apps provide easy ways for people to connect via video, audio or text, cyber-fraudsters are always on the lookout for an opportunity and are now distributing various cyber-threats under the guise of popular apps.
Kaspersky experts investigated the threat landscape for social meeting applications to make sure users are safe. Subsequent analysis detected around 1300 files that have names similar to prominent applications like Zoom, Webex, and Slack. Of those 1300 files, 200 of them were threats.
Further information regarding online safety and homeschooling
I hope you found David's Q&A useful. if you'd like further information about keeping your family safe while using the internet, please follow this link to the online safety section of Dadbloguk. Articles focused on homeschooling during the Coronavirus pandemic can be found here.
Interested in this blog post? Well have a read of these...