I make no secret of the fact I am a hardcore rock fan (seriously, I am). Even so, I have always had a soft spot for singer songwriters. Someone who I have admired greatly over the years is Newton Faulkner, who has two platinum albums to his name. Newton has been working on a collaborative venture for kids called My Moozik. The My Moozik team has produced an album and hardback lyric book called My Day and dad-of-one Newton has very kindly spoken to me about it.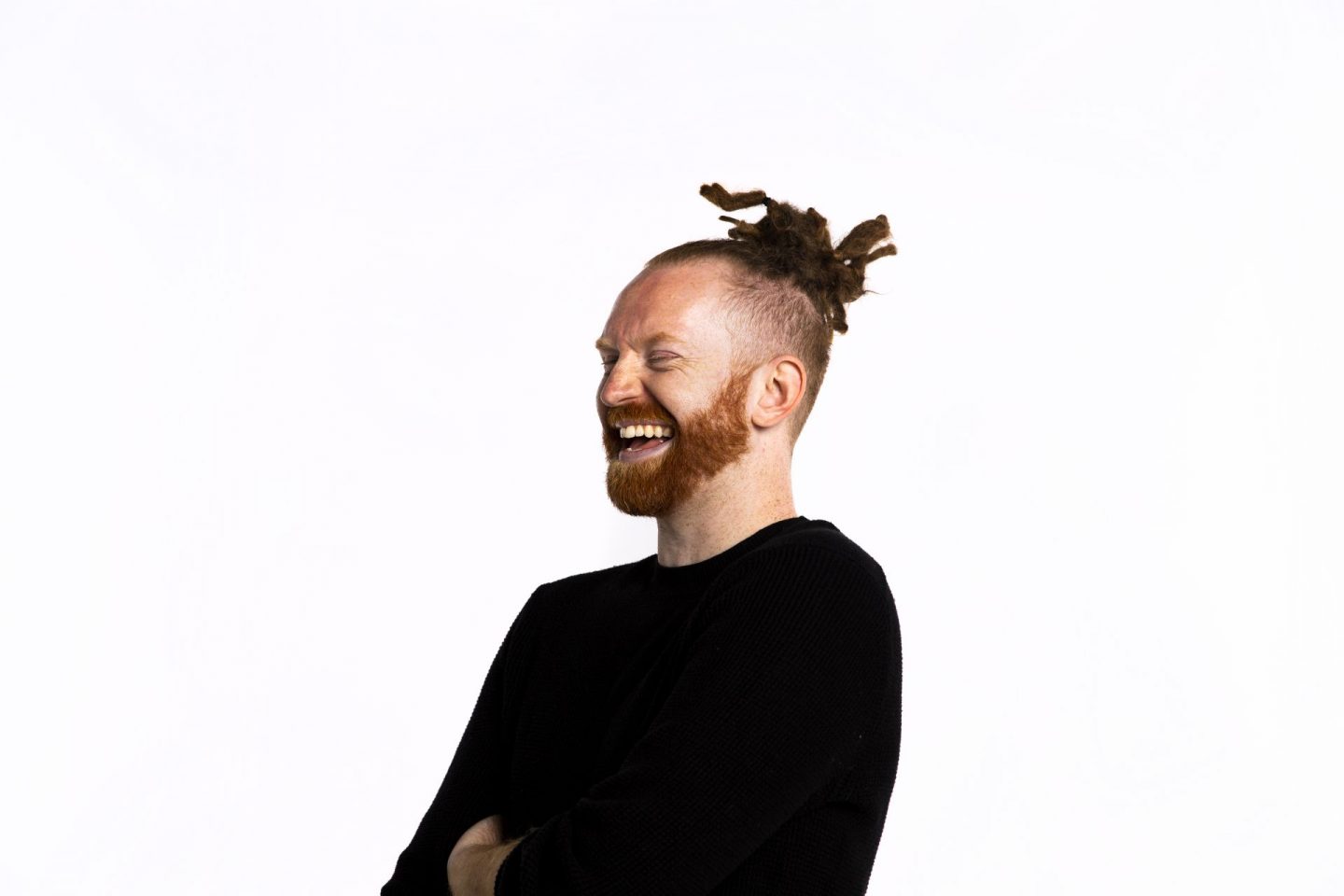 My Day follows a child's day in 16 songs, from the moment they get up until they go to bed. It starts with a song called Wake Up! and moves on to tunes such as Everybody Loves Breakfast and Playdate through to Sleepy Train at the end of the day.
Released in time for Christmas, the idea was to produce an album of "proper" music that filled the gap between throw away pop (think Baby Shark) and music that can be inappropriate for younger audiences (think Little Mix). The My Moozik team of Newton Faulkner, his brother Toby, sister Lottie and veteran bass guitarist Jimmy Sims have produced songs in a range of styles from funk and disco, to rap, rock and folk.
Newton is presently on tour in Australia and New Zealand. Despite the distance and different time zones, he told me all about the My Moozik and how My Day came together.
Talk us through My Day. Where did the idea come from and what is the concept because it follows kids through their day, from finding lost socks to having a bath before bed time?
For me, My Moozik is about filling the void between nursery rhymes and songs about stuff pre-teens have little or no connection to. It being a lyric book too, it creates some real speed-reading challenges, especially in the more rap-based tracks.
My sister and I came up with idea on one of our many, many long drives. When we were talking through what shape it should take, the idea of it covering a whole child's day from getting out of bed and brushing their teeth, to story time and going back to bed again, really appealed to me from song writing perspective.

This isn't a solo venture is it? My Moozik is a collaboration between your brother Toby, sister Lottie and Jimmy Sims?
Nope, my entire family is involved. My dad wrote children's books, The Wide Mouth Frog being one the most successful ones, so it made perfect sense to get him involved too. Me, my brother and our friend Jimmy Sims wrote and produced all the songs and my sister and my dad created the book and concept. Also, my son was the unofficial head of AnR.
How was it working with Toby, Lottie and Jimmy?
I've been working with brother and sister for years and it was awesome having Jimmy on board too. He brought a lot to the table as an incredible musician and very, very silly man. People are always shocked that I've worked with my siblings for over a decade without a single murder but we've been doing it so long, I can't imagine it any other way.
You've managed to cover just about every musical style on the album. It must have been quite a challenge to write in so many differing styles?
It was a challenge, but it was also unbelievably fun! I love a challenge. Also, everyone involved brought their own bag of tricks to the table, right across the board from playing to writing and production, everyone did a bit of everything.
What does your son, Beau, think of My Day?
He's really into it! He cleans his teeth to Shiny and Bright and falls asleep to Sleepy Train. I think he knows all the words to the whole album now, which is impressive for an eight-year-old child.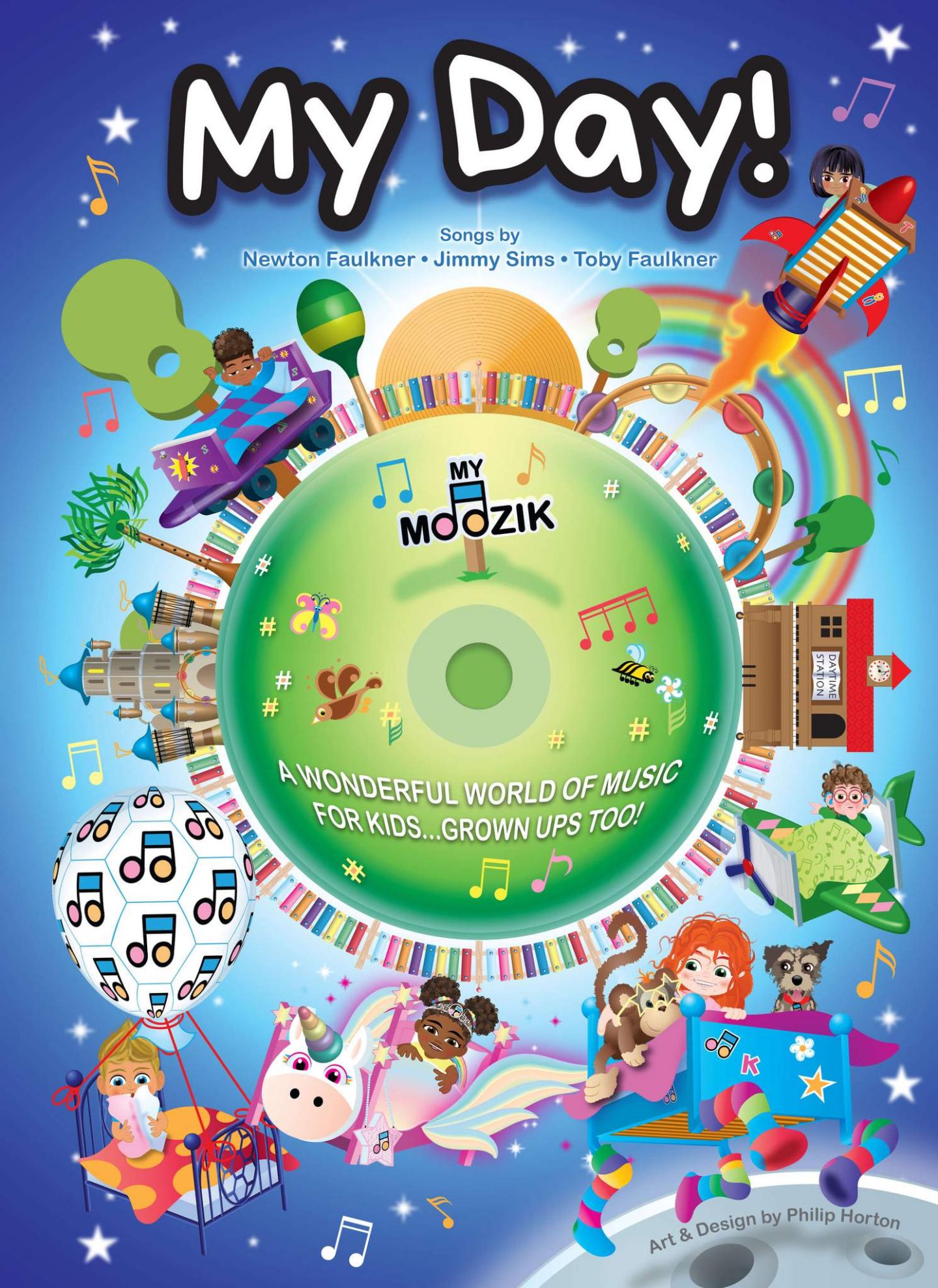 You've mentioned that My Day comes with a lyric book as well. Can you tell us a bit more about it?
The book looks incredible! I'm so happy with how it turned out. For me, it's really reminiscent of getting a new album and reading every word in the little booklet and digging around in there for any lyrics I couldn't quite make out.
Hopefully it's a really fun way of learning or improving your reading skills too. We wanted the lyric book to transport kids to a magical, musical world, where everything from the trees to the bumble bees have a musical twist.
Where can people get My Day from?
You can order the book online from the My Moozik website which is the best way to get the whole experience, but you can listen to the songs on all the streaming platforms too. I do recommend the book though, for the extra educational value.
Are we likely to see anything further from My Moozik in future? Any gigs or more material in the pipeline?
Definitely more material! My Day is just the start and we've got a lot more ideas, the tricky bit is deciding which one to do next. My Moozik is a project that I don't see stopping anytime soon. We are going to be gigging it but you'll need to watch out for characters, not me.
Before we finish, you're presently touring in Australia and New Zealand. When is Newton Faulkner going to be back performing in the UK?
My next gig in the UK is Burns Night up in Scotland on the 25th of January, weather probably won't be as good as where I am now. Then there are more tours and festivals in the pipeline to be announced for next year.
Interested in this blog post? Well have a read of these...