If you have the space to keep a carpet cleaner at your home, I think it's a good idea, especially if you have a young family. I have regularly used one to clear up spilled drinks, food and mud that gets trodden into the carpet. Given the opportunity to try out a Vax Platinum Power Max carpet Cleaner, I was only too happy to oblige.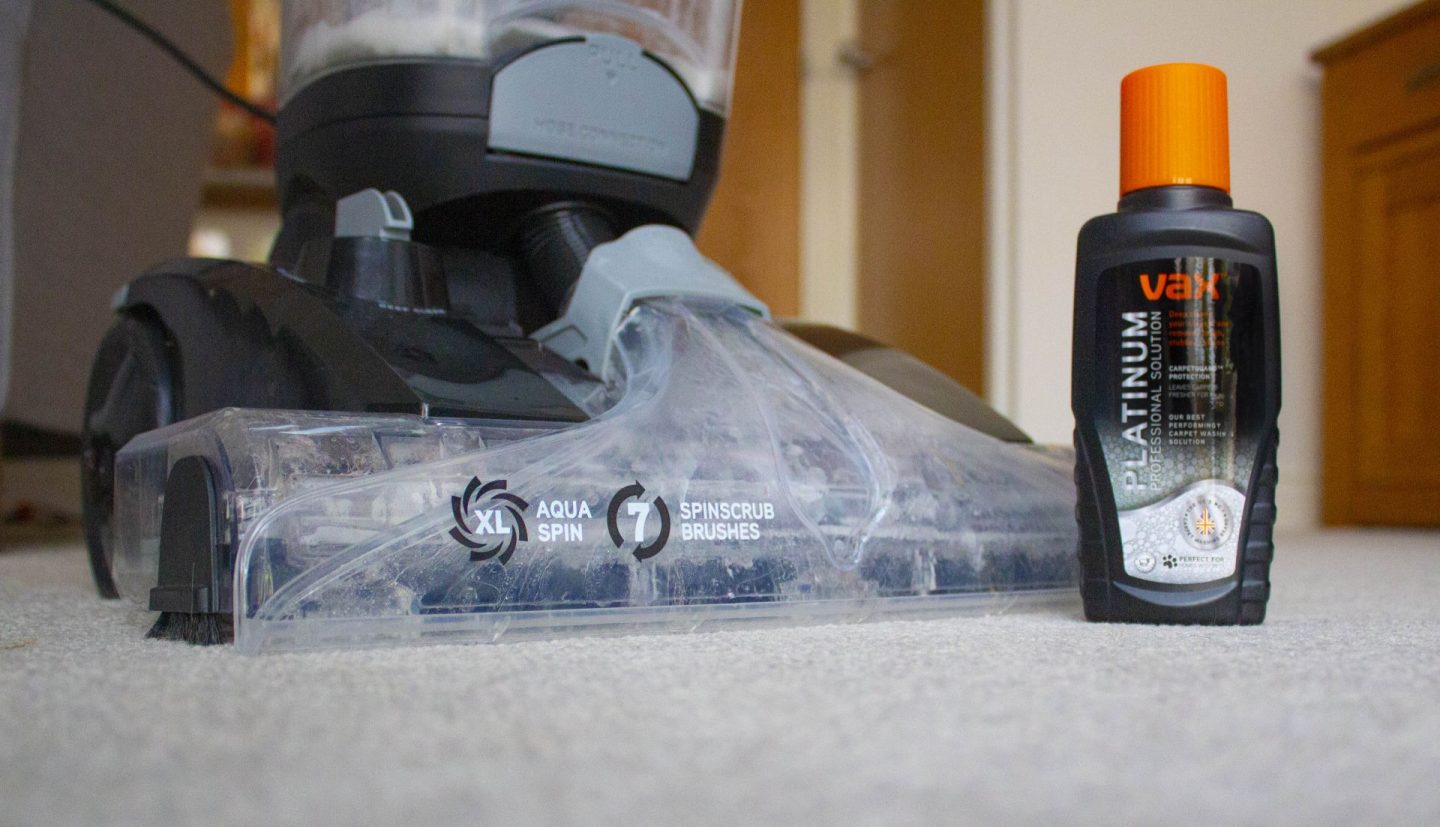 I was impressed by the look of the Platinum Power Max. It looked easy to use and easy to store. This, however, would be a good point to explain that Vax and I have a bit of history.
Many years ago, I used to own a Vax carpet cleaner. It did an okay job, but it was very heavy, it was not easy to use and the design of it was quite poor. I must stress the model I owned has long been out of production but with this history, I was keen to see if the Vax experience had improved. Read on to find out!
First impressions
Okay, I'm not going to make you wait until the end of this blog post to answer the question I've just posed. This Vax product is vastly superior to the one I used to own. It is easier to use, has many more functions and repeatedly did a better cleaning job. That said, here are some first impressions.
The Vax Platinum Power Max requires a little bit of assembly. You have to put the handle on and add a couple of attachments, but it only takes a few minutes. Once assembled, it's slightly more bulky than an upright vacuum cleaner.
The hose attachments come in a storage bag. This is a nice touch as it keeps your house that bit tidier and makes it easier to keep them in one place.
What comes in the box?
In addition to the carpet cleaner itself, you also get a hose for use with two of the hand tools. The hose stretches to well over 4 metres in length to allow you to clean stairs and other difficult to reach places. The hand tools comprise of a spin scrub tool, which is a hand tool for removing smaller, stubborn stains and a tool for cleaning upholstery.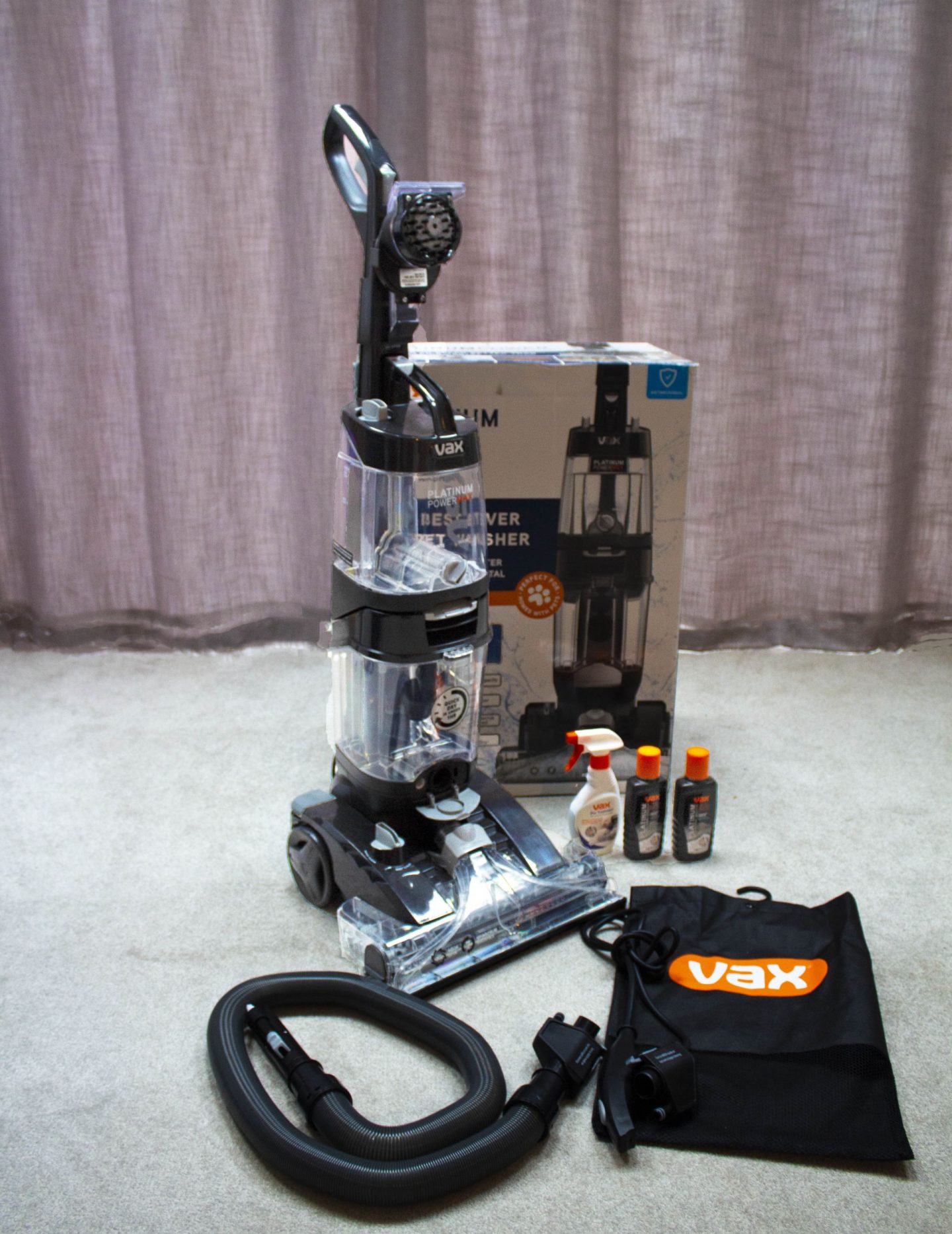 You also get a pre-treatment wand. You use this to spray an area with cleaning solution if it is particularly dirty. It is suggested you leave it for 10-15 minutes before coming back and cleaning the carpet. Keep reading though, because unfortunately I didn't get on very well with the wand.
Also in the box Is a special pre-treatment spray for very stubborn marks and two x 250ml bottles of Platinum carpet cleaning solution.
Using the Vax Platinum Power Max
Before I give you all the details, here is a short video I made using the Power Max. You can watch and see how it coped cleaning a blueberry and strawberry, blended juice-drink out of our carpet.
You've seen the video, so here's what you need to know about using the Power Max. It cleans using seven brushes that work the cleaning solution into the carpet fibres.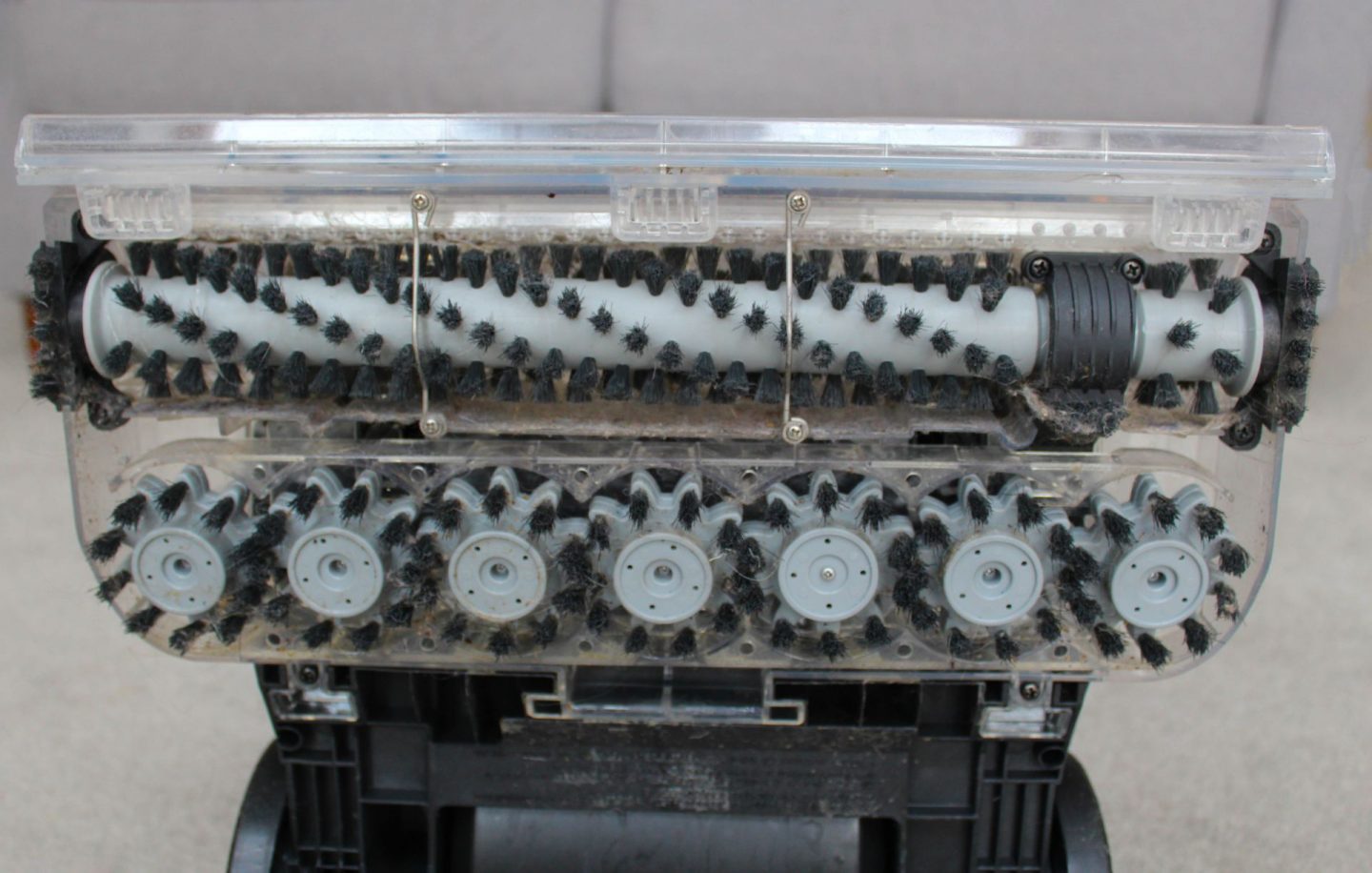 You have a chamber at the top, into which you pour 40ml of carpet cleaning solution and warm water. This chamber is removable to make it easier to fill from a tap.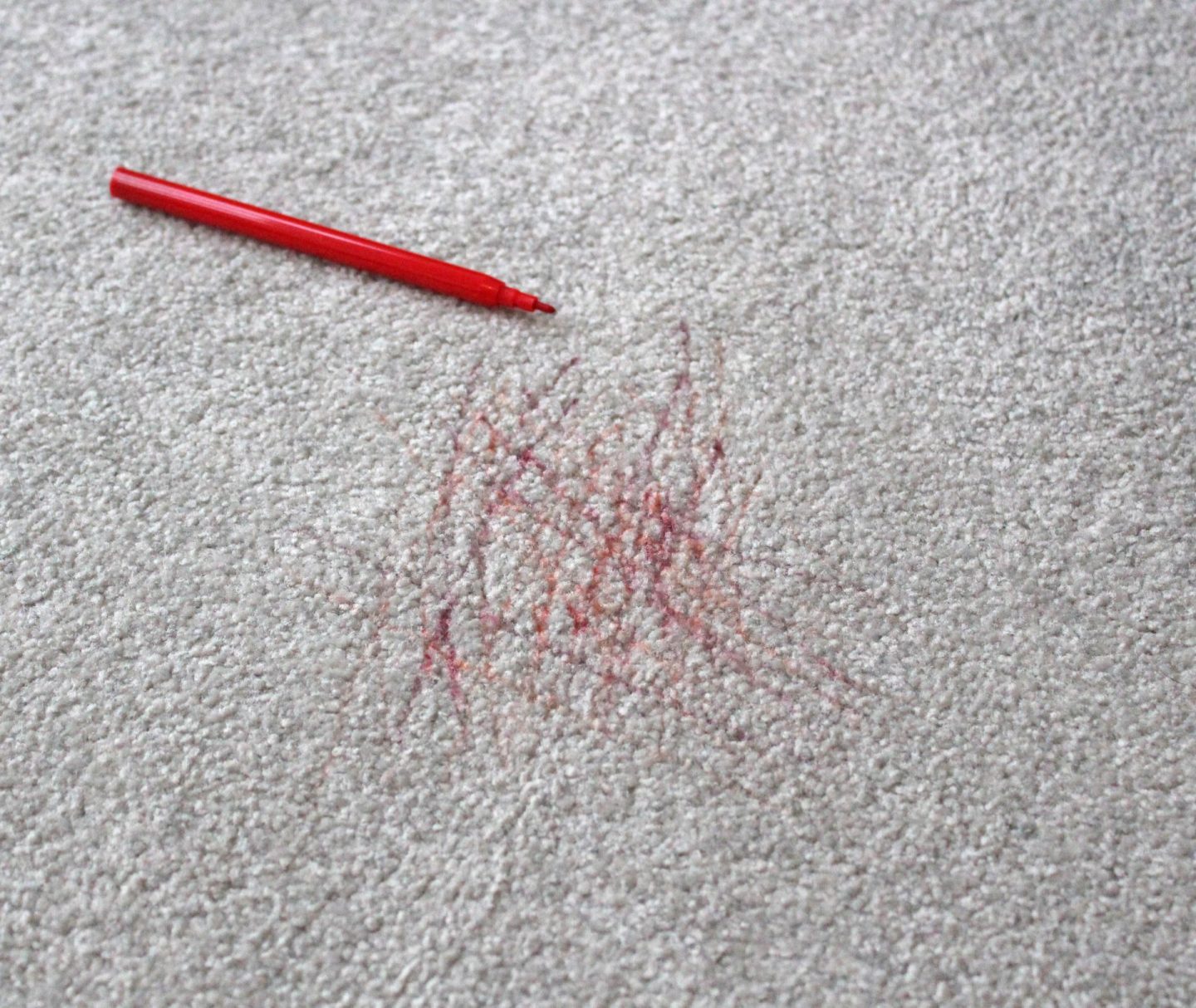 Do pay attention as you pour the solution and water into separate parts of the chamber. I fear I didn't the first time I used the machine and tried putting the water into the section for the cleaning solution. This part of the chamber has a much smaller capacity and the result was water spilling out everywhere! This is no reflection on the Vax, it was my own stupidity.
Once filled with water and solution, you can get to work. There's a handle release pedal and a further pedal controlling the power at the base of the Power Max, just where you would find them on an upright vacuum.
You have a choice of three modes: Quick clean, deep clean and rinse. For the majority of cleaning jobs, the quick clean mode is fine. For heavier jobs, you'll obviously want to use deep clean. If you clean a very heavily stained area and leave lots of soap in the carpet, that's when you want to use rinse mode.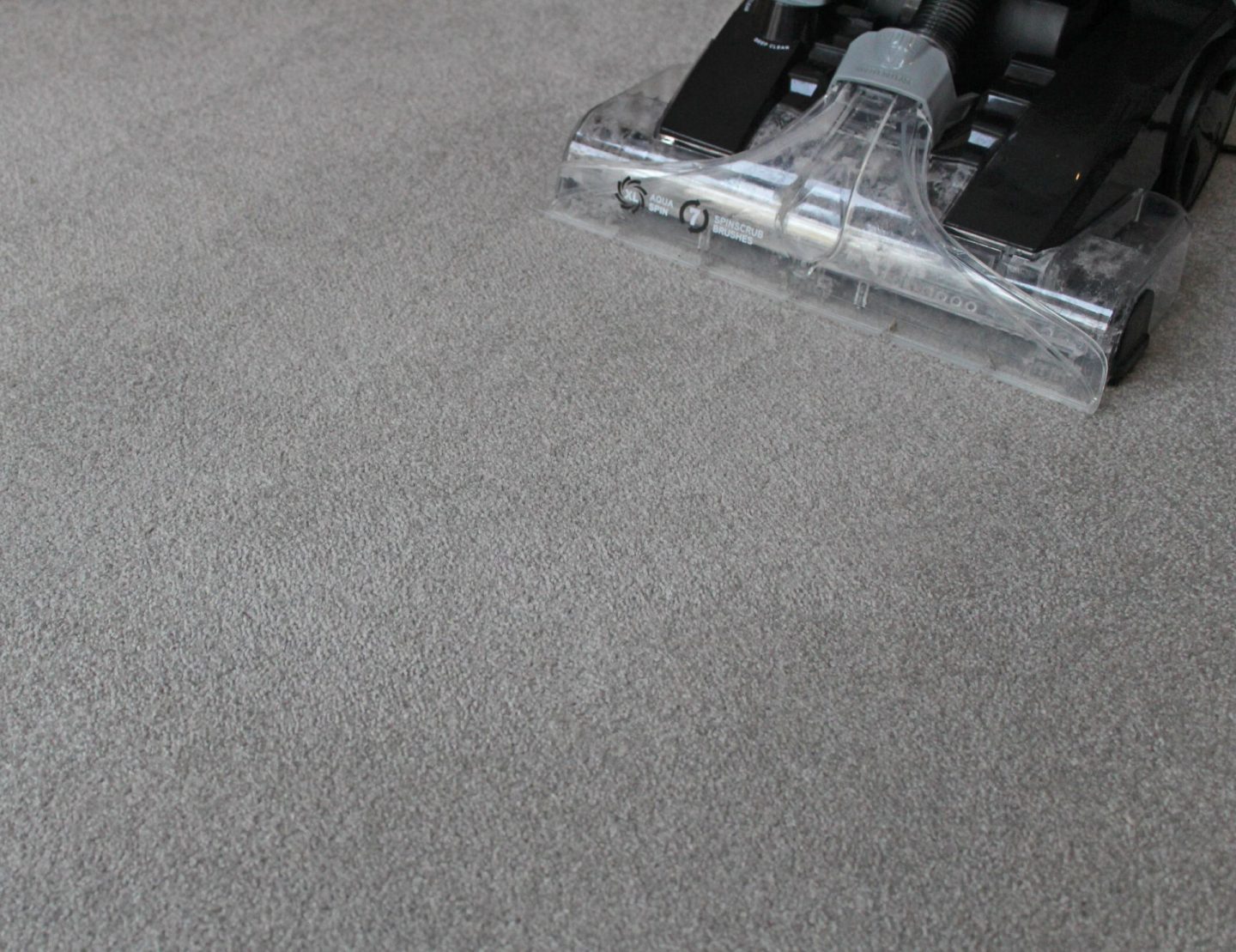 Waste water collects in a second chamber at the bottom of the Vax. This is also easy to remove and the top of this chamber comes away so it can be emptied.
The Vax Platinum Power Max is incredibly straightforward to use. I have used it to clean spilled tomato soup, felt tip and paint marks, blended strawberry and blueberry and juice-drink and even cat urine from the carpet. The results have been very good every time.
Vax claims carpets should be dry in an hour. In my experience between an hour and two hours is probably more realistic. That said, if used properly it does suck the overwhelming majority of moisture from the carpet so they're not left soaking wet.
Using the hand tools
The spin scrub tool is superb. You use this for cleaning individual marks. The tool sprays carpet cleaning solution into the carpet and then brushes on the underside spin and work the solution into the stain while a powerful vacuum element sucks the dirty water out again. As I say, it's not failed me yet.
The upholstery tool is very basic. It simply sprays cleaning solution onto whatever you are cleaning and sucks it back out again. It's suited to giving items a general clean as opposed to removing stubborn stains. I haven't used it a great deal, but for what little I've done with it, I can't fault it.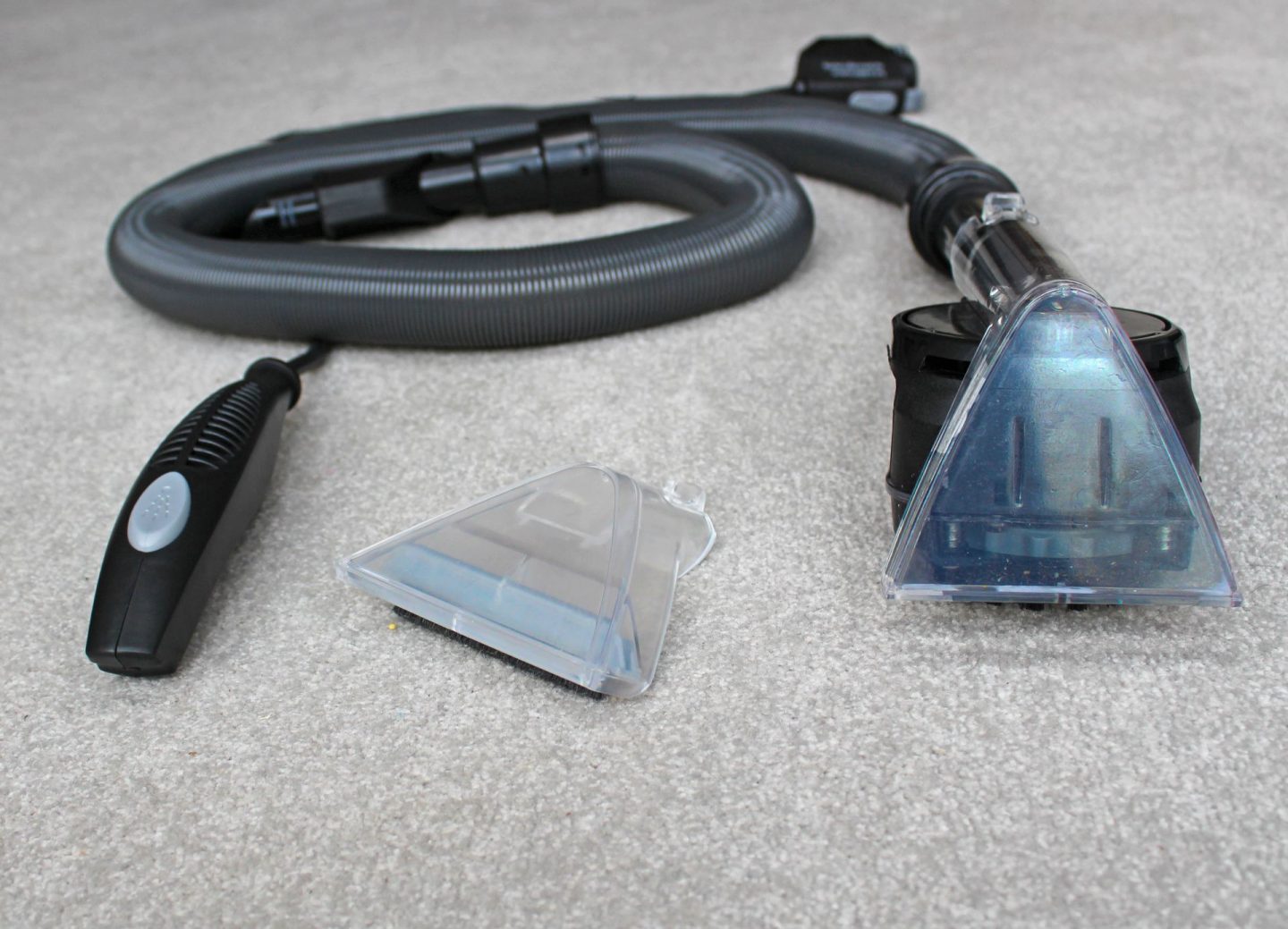 We then come on to the wand. If it works properly, you use it to spray carpet cleaning solution onto a heavily stained area and leave it to soak before cleaning it a few minutes later. Alas, the unit I was sent was faulty. I got it to work a couple of times, but the hose connection would not stay in place.
As the rest of the Vax experience was so good, I am hoping it was simply bad luck that I was supplied with a faulty item. I did notify Vax about this and I have been promised a replacement so I'll update this blog post accordingly.
Final thoughts, price and availability
At the time of writing, The Vax Platinum Power Max was retailing for around £249 making it mid-range for a carpet cleaner. You can buy direct from Vax and find more information on its website. Alternatively, you can buy from retailers such as Argos and John Lewis.
As for my thoughts, it's a shame about that pre-cleaning wand. I'll update this review as and when the replacement unit arrives and I get it working. Considering how well the cleaner and its other attachments worked I don't feel this is typical of the product's overall quality.
I'm yet to find a stain the vax Platinum Power Max has been unable to handle. It's not as bulky as rival products and those seven spin brushes do a superb job, along with the spin scrub tool. It's easy to use and easier to store than bulkier rivals. If you are looking to buy a carpet cleaner, I would recommend this one.
Disclosure: I was provided with a Vax Platinum Power Max carpet washer for the pruposes of producing this blog post. Thoughts and opinions my own.
Interested in this blog post? Well have a read of these...