The other week I let off a bit of steam venting about girls' school uniform. Today, however, I'm going to focus on the shoes girls have to wear. I put it to you that the choices available for primary school-aged girls are limiting and impractical.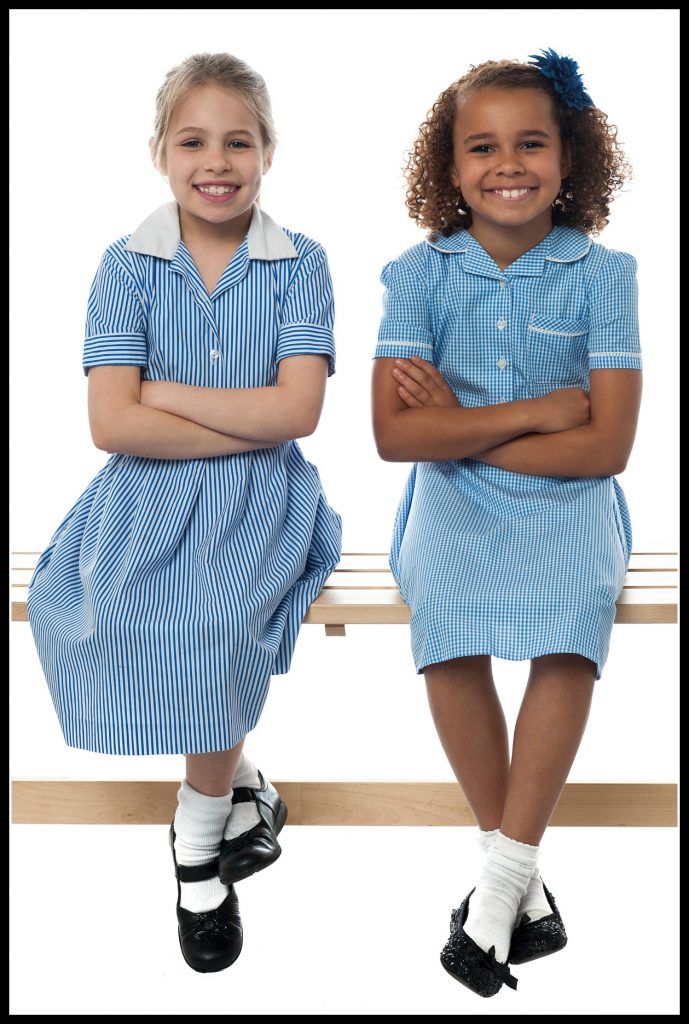 This was something I hadn't really considered until I wrote the previous blog post. A number of people commented both on the post itself and on social media saying that girls' school shoes are poorly designed.
Just yesterday I was speaking to a mum about this very subject. She said her daughter goes to school in boys' trainers because they are superior to the shoes most girls wear.
I've come round to the idea that girls get a rough deal when it comes to footwear. Their shoes are often open at the front. The result; they let in water when it rains. They also don't seem anything like as sturdy as shoes designed for boys and the soles seem much thinner. As they're thinner, they can't possibly absorb much energy when a youngster is sprinting across a playground.
Helen, the one child I have at primary school, loves to kick a ball around at the end of the school day. If I compare the shoes she wears to those worn by the boys she often plays with, her shoes seem very unsupportive and impractical. It's yet another example of how girls' uniform is limiting and stymies outside play.
We can hardly blame the manufacturers or retailers for this. They are simply producing products that are compliant with the uniform schools expect boys and girls to wear.
Girls may look smart, something that some parents put a lot of importance on, but their skirts rise up and fall down, revealing their underwear to the world. Those insubstantial ankle and knee-high socks offer no protection when a child falls over. Add in a pair of dainty shoes and we're inadvertently telling girls that physical play should be left for the boys (on that note, see this great post on the ManvsPink blog).
One of my favourite comments on my previous blog post came from a mum called Ania. She questioned why we force young children to wear clothing suitable for the office. Wouldn't it be better, she argued, to have boys and girls wear tracksuit-style uniform that encouraged physical play? After all, many activities kids undertake at school are of a physical nature.
I think it's an amazing idea. Better still, the uniform could be finished off with plimsolls or trainers.
School uniform shouldn't hinder children. It should inspire and encourage them. Maybe we need to rethink it from the bottom up?
Interested in this blog post? Well have a read of these...