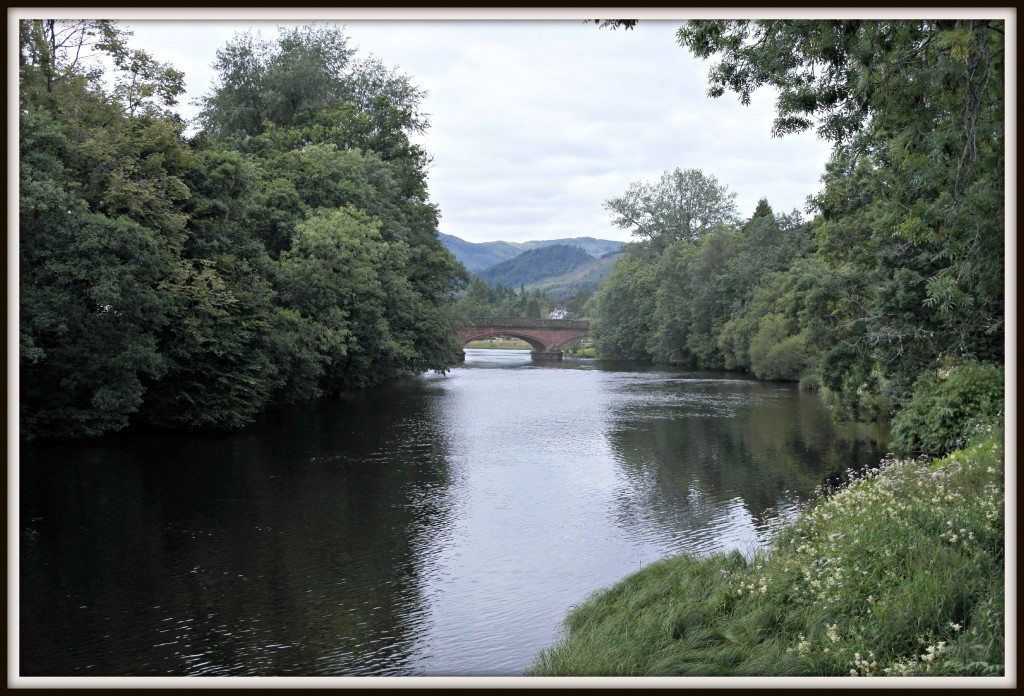 Being the summer holidays, we headed up to Scotland this week to visit the Scottish family. While there we spent a day out in Callander, near Stirling. It's a place I've driven through a number of times, but never stopped off in.
We went for a good walk around and the kids ate ice creams that were, needless to say, about as large as their heads. We took a path that was slightly off the beaten track and found ourselves presented with this scene.
That's the River Teith making its way through the town. The wooded hills in the background are, I believe, the Trossachs.
The camera settings were as follows; apperture f8, ISO 200, shutter speed 1/640sec and focal length 50mm. The only editing I've done is to auto-adjust the exposure as the shot was a tiny bit on the dark side.
I've returned from Scotland with a memory card bursting full of images. I may share a few more over the weeks to come. There's one in particular I may have great fun publishing!
I've linked this image ot the marvellous #MySundayPhoto linky hosted by the OneDad3Girls blog. Click on the badge below to visit the linky.
Interested in this blog post? Well have a read of these...