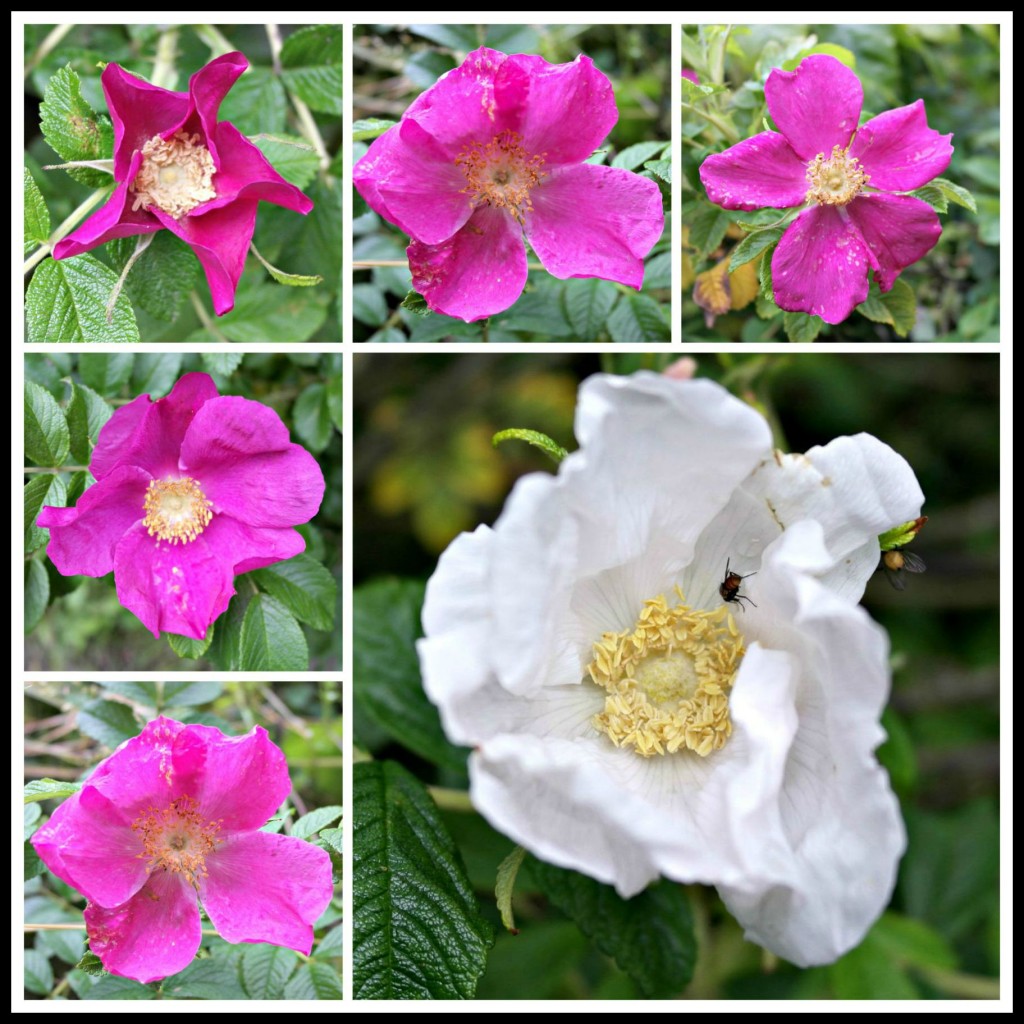 I've been really impressed by some of the floral photography I've seen recently. Flowers make such amazing subjects I thought I'd give a go, albeit with a twist.
I was recently walking near the family home and came across a wild rose bush. I studied the flowers and was fascinated to see the petals were wide open, allowing bees easy access to pollinate the plants. They were nothing like the cultivated roses you would buy from a florist and yet the flowers had a simplistic, honest beauty.
A few weeks later I was visiting Scotland found myself on a nature reserve. Alongside a footpath were several wild rose bushes. What you see here is a selection of flowers from those bushes.
Aside from cropping and tweaks to the exposure, I've left every image unedited. I wanted to catch the plants as they were; imperfect, damp from recent rain and being crawled over by insects. I think they're beautiful and have a rustic charm, but what do you think?
I've linked this image to the #MySundayPhoto linky hosted by the OneDad3Girls blog. Please do click on the badge below to see what other bloggers have been photographing.
Interested in this blog post? Well have a read of these...