I'm a little confused about something. It's to do with the SATS tests that schoolchildren are presently sitting across the land. My daughter happens to be one of them, sitting the Key Stage 1 (KS1) papers.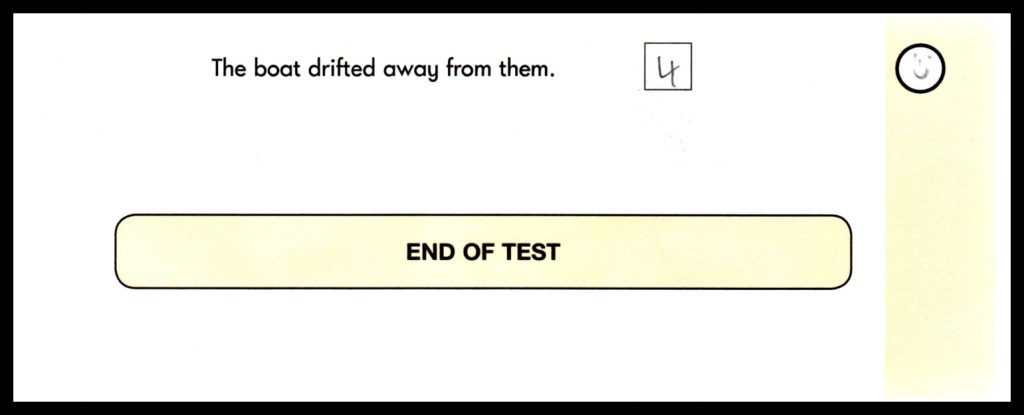 My wife and I took the decision we would give Helen a couple of mock papers at home, just so she could have the experience. I found the relevant page on the Department for Education website, printed a few of them off and presented my daughter with them.
Believe it or not, she was genuinely excited and got straight on with completing the questions. She recognised one of the papers, telling me she had already done it at school. Helen was so enthusiastic, she did it a second time and bedtime had be delayed slightly because she wanted to complete more of the mock papers.
Sounds good so far, right? Only thing is, I noticed something very odd on each of the mock papers I printed off. Before I explain what I found, here's a little background.
In many schools, the year two children are not being told they're sitting tests. The SATS are simply being presented to them as another piece of school work. Yes, okay, many of them will sit regular spelling, maths and reading tests. They will, however, never have undertaken a test under such formal conditions.
Here is a quote from a booklet called Information for Parents; 2016 national curriculum tests at the end of key stages 1 and 2 (the booklet has been produced by the Standards and Testing Agency).

"The tests will be administered during May at a time determined by the school. They are not strictly timed tests. Most pupils will be unaware they are taking them as teachers will incorporate them into everyday classroom practice."
Note the final sentence "…pupils will be unaware they are taking them as teachers will incorporate them into everyday classroom practice." That being the case, why did I keep finding the word TEST sprinkled all over the mock paper in bold, capital letters?

We've hardly discussed SATS at home in front of our seven-year-old. Although we've no issue with the tests in principle, we didn't want her to feel under pressure.
Luckily she doesn't seem too bothered by the SATS tests. This is just as well. Having seen what's written on the mock papers, she is now massively aware that she is sitting tests!
As I've said, as a family we have no issue with the tests in principle, but have had concerns about the way they're administered. The accidental placing of papers online has done little to reassure us. Plastering the word TEST all over the mock papers is surely further evidence the system is poorly managed.
I haven't seen a genuine paper. My suspicion, however, is that they will also have the word TEST spread all over them. If my suspicions are correct, I think this would be unhelpful and has the potential to impact negatively on some children.
What do you think? Is this an issue of genuine concern? Is this further evidence the SATS system needs an overhaul? Maybe you think I am getting worked up over nothing? I invite you to leave a comment below.
Interested in this blog post? Well have a read of these...