When we get away from the fringes of London, where we live, I always notice a very big difference in the quality of the air. The other day we went on a family outing to the South Coast. As soon as we got out of the car in Sussex I took big lungs full of air and the cleanliness and difference in quality was immediately apparent.
*****Please note, this is an old blog post and the giveaway has ended*****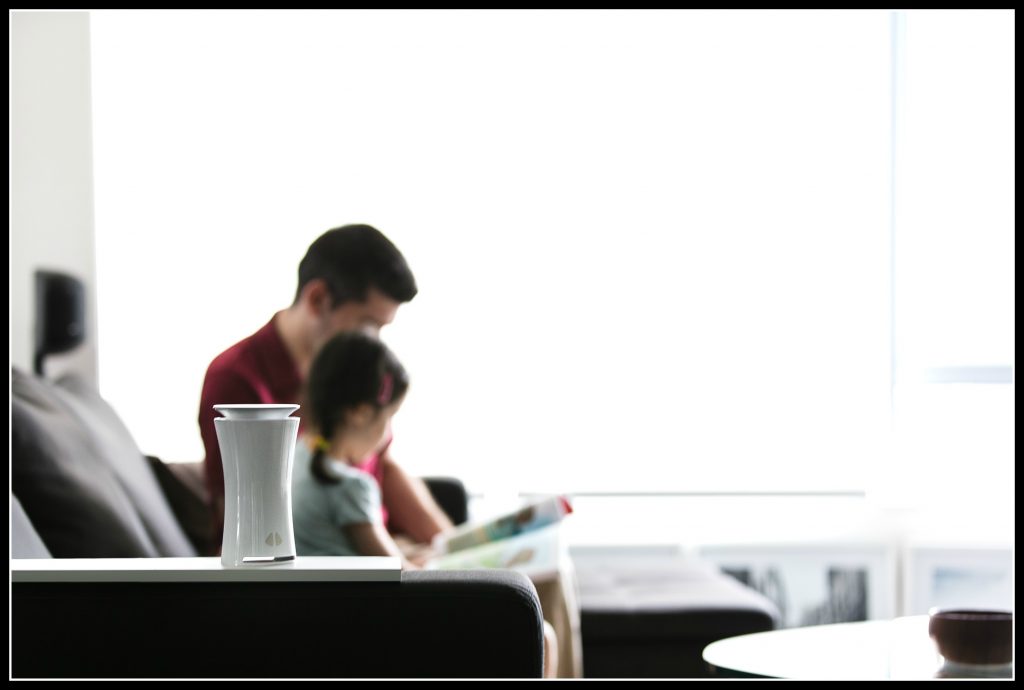 I grew up in the countryside. It does worry me how my kids are growing up in the suburbs breathing air that is considerably more polluted.
It's easy to focus on the quality of the air outside, but what about the quality of air in the family home? As a stay at home dad, I spend huge amounts of time inside, far more than I'm happy with to be honest.
As a blogging stay at home dad, I am also incredibly skilled at dodging housework. The effort I once put into dusting isn't quite what it was (yes, yes, I do feel guilty about this; it may very well be time to get a cleaner).
Okay, so the house can get a bit dusty at times but things aren't that bad. Even so, I would be very curious to know how good the air quality is in our home. A new device called the uHoo has just launched and it can tell you if there are any issues you should be concerned about.
Put very simply, the uHoo is an air quality monitor. It comes with an accompanying app so you can synch it to a wireless device and receive updates 24/7 about the temperature, humidity, carbon dioxide levels, carbon monoxide levels, ozone levels and number of dust particles in the air. If you have experience using home security systems or have a Smart meter for your home, then you'll get to grips with uHoo with ease.
Information about air quality is particularly useful if someone in your household has asthma or some other respiratory condition. It is, however, important to stress this is a air quality monitor and not an air purifier.
At just under 16cm high and 8.5cm in diameter it is a small item that can be placed unobtrusively on a book case. It will work with both iOS and Android devices and it has a micro-USB power adapter.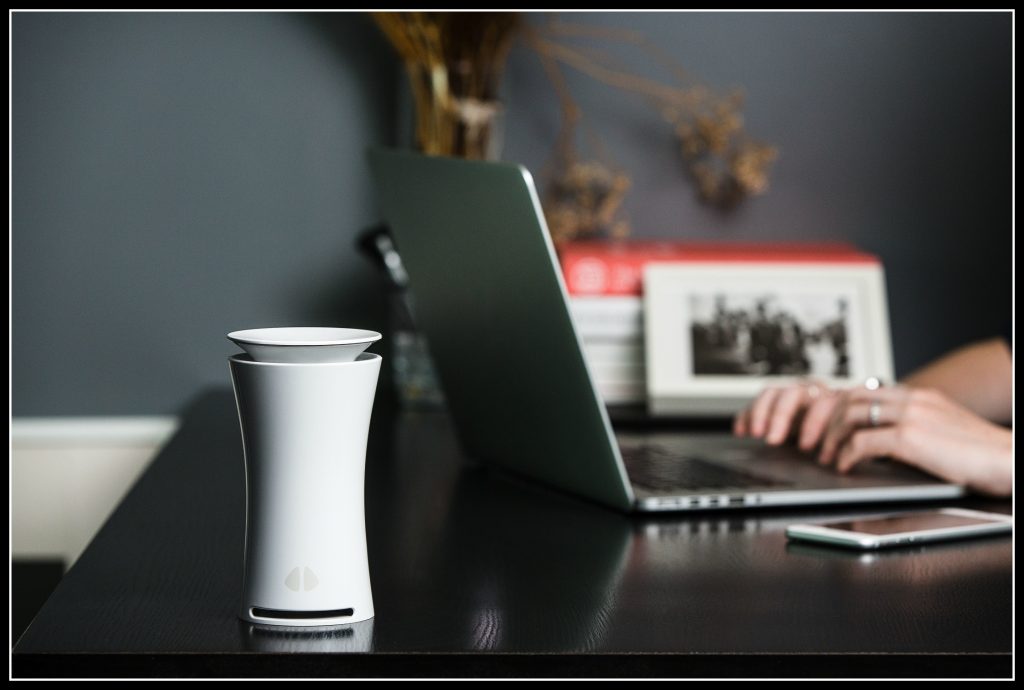 To celebrate the launch, uHoo has organised a £50 Amazon gift voucher giveaway. It's really easy to take part, just follow the instructions on the Gleam below.
If you are interested in the uHoo air monitor, you can check it out and get further information from its website. Better still, you can pre-order the product. If you wish to save some money, it is well worth pre-ordering as you will receive a discount from the usual retail price.
There's one further thing to mention about the uHoo air monitor. It's not just of use in the family home. It has many applications and could be used in community centres, workplaces, schools or anywhere where people spend long periods of time indoors and air quality could be an issue.
Don't hang around, pre-roder today so you have peace of mind regarding the air you breathe in. If you enter the give away, very best of luck.
Disclosure; this post was produced in collaboration with uHoo.
Interested in this blog post? Well have a read of these...